World's #1 finishing resource since 1989
No login needed: Chime right in
topic 1689
Copper and tin electrodeposition
1998
Dear sir:
I am a recent graduated investigator which main activity is the attempt of making copper and tin electrodeposition on power diodes according to the scheme attached.
Actually I am using the following baths:
Electrochemical deposition of Cu (250 ml):

-copper sulfate - 52.224 g
-sulfuric acid - 14.921 g
-"thiourea" - 0.002425 g
-hydrochloric acid - 0.003 g
-temperature - 15-20 °C
-current - 1 mA/mm2 - 2 mA/mm2
-stirring - strong

Electrochemical deposition of Sn (250 ml)

-Sn(BF4)2 - 50 g
-HBF4 - 25-50 g
-gelatine - 1.5 g
-B-Naphtol - 0.25 g
-temperature - 20-40 °C
-current - 2.5 - 12.5 mA/mm2
I write to you because I have no experience in this kind of work and I obtained films with poor adherence and very fast oxidation.
The objective of the project is to form a Cu-Sn alloy which will offer a soldering process under 250 °C and high pressures. Where am I wrong? Do you have some bath parameters that you can send me?
Is there a possibility of depositing Cu and Sn simultaneously?
Are there any plating equipments?
What are the prices?
Many thanks in advance.
Cristóvão G.
[last name deleted for privacy by Editor]
CEMOP-Bolseiros
---
1998
Actually, I'm looking for the same information: how to plate tin-copper alloys onto copper. I was wondering how I might be able to receive any information that came to you concerning this. If you published an answer to this inquiry, I'd be willing to purchase the publication that the answer was printed in. I'd greatly appreciate anything you could help me with concerning getting information on this topic. Please write to the following address:
Jocelyn Pollack
- New Haven, Connecticut
---
Jocelyn:
It is impractical for us to forward the responses to you; and if we did, then your subsequent private communications with the responders would not be part of the public dialog, and future readers would not have that history. It rapidly becomes a mess. The best thing is to just bookmark this page and check back periodically.
However, you should also be doing a literature search though the journals serving the finishing industry.If you need help doing that, please see our list of Finishing Consultants, several of whom would probably be pleased to undertake a quick project like that. Good luck.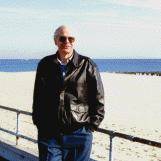 Ted Mooney, P.E.
Striving to live Aloha
finishing.com - Pine Beach, New Jersey
---
1998
Get a copy of the Metal Finishing Guidebook and Directory by subscribing to Metal Finishing Magazine. As an alternative get a copy of the Plating Engineering Handbook edited by Larry Durney, or some other good reference.
These references have formulations for bronze baths (copper-tin). However, I don't think bronze is a great solderable coating. I'll defer to some of our other on-line experts for judgment on that.
There is a cyanide based bath that deposits a ternary alloy of copper, tin and zinc. Technic is one of the vendors selling this process. They call it Techni-White. It is very solderable, hard and corrosion resistant as well.

Bill Vins
microwave & cable assemblies - Mesa (what a place-a), Arizona
---
1998
please help-me, give me one information for Thiouree.
Daniel Ciucur
- Tg-Jiu Romania
Ed. note: We never heard that word and would guess that it was a misspelling of 'thiourea'.
---
2005
Please, I want to ask you if you can deposit a bronze layer by electroless or electroplating processes from non cyanide bath or no and how.
With my best regards
Zeinab abdel Hamid
- Cairo, Egypt