World's #1 finishing resource since 1989
No login needed: Chime right in
topic 1687
Copper plating looks more like brass.
1998
I am experimenting with copper plating (sockets,wrenches,small tools.) A problem I have been having is some of my parts look more of a dark brass color than a shiny copper color. Could this be due to improper voltage or cleaning? Any suggestions would be very helpful.
Sam Clark
---
1998
I doubt that it is the cleaning, Sam. Are you using a proprietary copper plating bath, or just a home brew? If home brew, what is in it?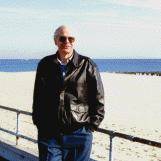 Ted Mooney, P.E.
Striving to live Aloha
finishing.com - Pine Beach, New Jersey
---
1998
Mr. Mooney,
Regarding your response, it is a home brew.
25 ounces copper sulfate

[affil. link to info/product on Amazon]

6 ounces sulfuric acid
1 gallon water
Heat of solution-90 deg.
Voltage-2 volts
Copper anode
Some of the small parts come out very good, a short time in the solution and it comes out looking like gold, but the larger pieces have been a disappointment to say the least.
Any insight to this problem would be a great help.
Sam Clark
---
--
Mr. Clark,
You can probably plate this onto nickel plated sockets and tools, but you can't satisfactorily electroplate copper onto steel with this solution. Copper sulfate "immersion deposits" onto steel, meaning that the adhesion will be almost non existent. Second, you have no organic addition agents to make things bright, and I think you will need them unless you are plating a thin layer on an already bright nickel plated surface.
If you must plate on steel, you might try purchasing a proprietary copper bath, probably based on copper pyrophosphate, because the only other choice is cyanide, and you have no business working with cyanide unless you've had hands-on training and are working in an industrial facility with adequate safeguards. Or, as previously mentioned restrict yourself to replating stuff that is already nickel plated. Good luck.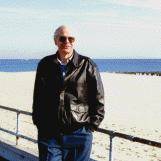 Ted Mooney, P.E.
Striving to live Aloha
finishing.com - Pine Beach, New Jersey
---
1998
Are there kits that would allow copper plating to be done safely? Also any good books on the process?
Doug Huycke
---
--
Yes, there are kits, Doug. If you look at our directory of suppliers you will find suppliers of kits; some such suppliers have 'Gold' in their name, rather than copper. Also, look for 'brush plating'. But as for whether they are safe, everything is relative.
My personal belief is that most people want to plate either as a science experiment, a hobby, or a business.
- If it's for a science experiment, poor plating is more of an education than good plating. Do it with mild kitchen chemicals like toothpaste, vinegar, epsom salts, lemon juice. Then study a bit to figure out why it wasn't better, and you'll learn all sorts of stuff. My son plated quarters with copper, and pennies with zinc for his 7th grade science project. The results were poor but he really learned something
- If it's for a hobby, maybe find another hobby :-) What kind of hobby demands that you exercise elaborate safety protocols, wear all manner of hot stuffy protective garments, and make arrangements with your county Hazardous Materials Disposal board to discard your old materials -- and then get results that don't compare with what you buy in the 5 & 10 cent store for a dime a dozen?
- If it's a business, you start a business by reading books, attending society meetings and conferences, subscribing to the relevant periodicals, studying the government regulations, examining the market, and preferably learning hands-on while working for somebody else for a year or so.
But maybe I'm missing something

Many good plating books are reviewed on our "must-have" booklist. Best of luck with it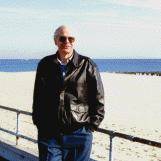 Ted Mooney, P.E.
Striving to live Aloha
finishing.com - Pine Beach, New Jersey
---
1998
Copper sulfate is typically an electroless process but the comment that adhesion is poor is incorrect. It can be the cleanliness of the surface. The part should be degreased then activated in 15% Hydrochloric acid for a few minutes, then rinsed in fresh water and placed in your plating bath on current.
Nearly all bead wire in tire (truck and passenger) are immersion coated with a 98% copper 2% tin coating and the adhesion is excellent. The wire can be successfully wrapped on it own diameter without any signs of flaking of the coating. The coating, however, are extremely thin.
If you want to control the color add a small quantity of stannous sulfate, so that the ratio of the metals are 98% Cu and 2% tin. This will still give a good copper color.
Doug, you should also consider a copper fluoborate solution. This is an electrolytic process and will produce a bring coating, you can use phenolphthalein as the organic additive to improve brightness. Good Luck.
Bob Calliham
technical consultant - Newton, North Carolina
---
1998
An old platers trick , that works with silver cyanide baths , where You don't have a silver strike is to introduce your work "live". This might work with copper sulphate solutions if the copper concentration is not too high , and your 25 oz/gal seems OK. Use as high a voltage as possible without causing burning. Not recommended for large scale output!
Raymond J. Sebba
- Capetown, South Africa
---
2000
Please provide link to info about reasons of poor plating(Tin , nickel and gold ) Thanks
Alan Lim
industrial supplies - Singapore
---
Hi, Alan.
Two good books for that subject are probably The Canning Handbook and Durney's Trouble in Your Tank? They can be hard to find. Good luck.
Regards,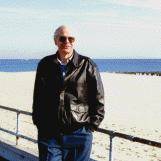 Ted Mooney, P.E.
Striving to live Aloha
finishing.com - Pine Beach, New Jersey
---
2001
The fuel pipes on my ford granada were rusty, so the car failed its MOT. I cleaned them up and greased them. The following year the pipes were badly corroded. I managed to remove all the rust, but all of the plating has come off. Ford do not sell replacement pipes. You have to pay someone to make them specially for you. This will cost more than the car is worth.
At school I copper plated some metal. I bought the copper sulphate from a chemist. They don't sell it anymore. I have discovered that 75% of the world production of copper sulphate is used in agriculture. I have been trying for the last 6 months to buy copper sulphate but can't find it.
I thought that some cotton wool soaked in copper sulphate solution, attached to a copper anode, and rubbed on the steel pipes would copper plate them, using the 12 volt car battery.
Will this work? Or is there a better solution?
Michael Neale
- Ellesmere Port, UK
---
2003
I have been experimenting with copper plating using copper sulphate on circuit boards to make plated through holes. (with very good results) The source of my copper sulphate is Root Killer [affil. link to info/product on Amazon]. I have found that my local chemical supply house carries solvents acids and bases,but no metal salts.
Michael Michalski
- Sacramento, California, USA
---
June 25, 2011
Question about the plated-thru holes: Could you supply details? I'd think you'd have to have a conductive paste or ? of some sort, yet be sure it "coats the hole" without plugging it, etc.

Thanks!
Ward Christensen
- Rolling Meadows, Illinois, USA
---
June 27, 2011
Hi, Ward. If this is a home-made low-tech double sided board, eyelets are sometimes used (like copper pop rivets)
Plated through holes are created (simplifying) by immersing the board into a solution of palladium ions, followed by an electroless (auto-catalytic) copper plating bath. The palladium sites catalyse the deposition of copper. This works for any number of layers but, as you might imagine, very high control of each facet is required for good dependable plating, so proprietary chemistry is usually involved in each step of the treatment process. Please see Standards and Guidelines for Electroplated Plastics.
Regards,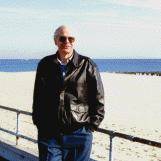 Ted Mooney, P.E.
Striving to live Aloha
finishing.com - Pine Beach, New Jersey