World's #1 finishing resource since 1989
No login needed: Chime right in
topic 1686
Hard Chrome Plating vs. Plasma, HVOF, Flame Spray
A discussion started in 1998 but continuing through 2020
1998
Q. WE WOULD LIKE TO DISCUSS HARD CHROME PLATING (for industrial applications such as wear resistance, corrosion resistance, etc.) VERSUS HVOF IN TERMS OF HARDNESS, BONDING STRENGTH, CORROSION RESISTANCE, FINISHING TO GEOMETRIC TOLERANCES, SUPER FINISHING, ENVIRONMENTAL POLLUTION, COST, ON SITE/OFF SITE, FUTURE TRENDS.
SHAH SHAUNAK LALIT
- MUMBAI,MAHARASHTRA, India
---
1998
A. Since I am not an expert in chrome plating in any manner, I can only repeat what I have heard from people who have done some work in plasma spray and HVOF. There are several issues with plasma-spray methods: inconsistent or poor adhesion, high temperature application leading to tempering of steels, high cost of set up, applications to limited shapes like shafts, low throughput. Plasma-sprays are probably more suited to applications of other hard coatings like carbides on heavy duty, large shafts and similar heavy but less complex-shaped items. Refurbishing/repairing of worn parts remains the main application. Requires post machining. Consequently, it is not favored as a replacement for hard chrome electroplating. Anyone else has more info or corrections to add?
Mandar Sunthankar
- Fort Collins, Colorado
---
1998
A. Dear Mr. Lalit Shaunak,
I have worked with Atotech India and they have an excellent product for your particular concern.
HEEF 25 or HEEF 40 is specially for wear resistance and corrosion protection in commercial practices and it is world wide success.
you may contact their Haryana works or Delhi sales office and also they have some technical executive placed at Mumbai and Pune.
Yours,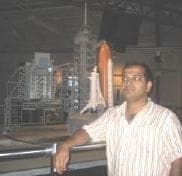 Hemant Kumar
- Florida, USA
---
1998
? I have heard apocryphal evidence that HEEF 25 is better than conventional hard chrome for wear applications. Then, too, I rarely hear of ANY problem that someone doesn't claim is reduced by using such-and-such. Are you aware of anything published in the journals and showing HEEF 25 to be superior, Hemant? It's not that I disagree with youor don't -- I'd just like to point to a published article.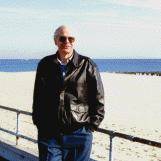 Ted Mooney, P.E.
Striving to live Aloha
finishing.com - Pine Beach, New Jersey
---
1998
A. HEEF HAS BEEN PROVEN TO BE THE MOST ADVANCED HARD CHROME PLATING PROCESS ACROSS THE WORLD & ALSO IN INDIA.
GUPTA SHAMBHU
- NDELHI,INDIA
---
---
To minimize search efforts and to offer multiple viewpoints, we combined previously separate threads onto this page. Please forgive any resultant repetition, failures of chronological order, or what may look like readers disrespecting previous responses -- those other responses may not have been on the page at the time :-)
---
---
2001
Q. Hi,
I am looking for any site that can provide me with video demonstration thru internet for chrome-plating and HVOF ... in fact I am preparing a study on both application feasibility in our company. Also if possible to provide me with comparison features between Crome-plating and HVOF (e.g. hardness, max. coating thickness,can applied on localized or not, cost, mech.properties, etc.)
Thanks and regards,
Mohammed Alkhaldi
Safco - Dammam, Saudi Arabia
---
2001
A. Hi Mohammed. I don't think you'll find the website you are looking for either. However, the AESF (www.nasf.org) has an annual Airline & Aerospace Conference that often has papers comparing these two finishes. Contact the AESF bookstore about buying copies of the proceedings.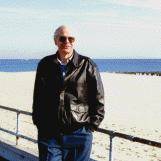 Ted Mooney, P.E.
Striving to live Aloha
finishing.com - Pine Beach, New Jersey
---
2001
A. Hello Mohammed!
In addition to the AESF, you'll also want to check out the Hard Chrome Alternatives Team. HCAT is a joint US-Canadian Defense services project, looking to replace chromium electroplating with HVOF thermal spray, and they've done a lot on coating and testing.
Good luck!

Lee Gearhart
metallurgist - E. Aurora, New York
---
2001
A. You may get the information straight from the guy heading the effort for the U.S. Defense Dept. He is at the Naval Research Lab and he could e-mail the papers or refer to a website.
Mandar Sunthankar
- Fort Collins, Colorado
---
2001

Both sides fail to tell complete truth and hide behind poor or bad science and draw conclusions that are some far reaches. Consider them to be used car salesmen with law degrees that are now scientists. Both chrome and HVOF have some things that they do better than the other. Reality is that plasma is generally better than flame spray and HVOF is generally better than plasma. Dual arc can beat HVOF for a few applications. It all depends what your requirements are. NO magic solutions.
James Watts
- Navarre, Florida
---
2003

Q. Definition of HEEF Bath Process? Thank You.

Donald Ortmann




Metal Finishing - Elk Grove , Illinois





---

2003

A. HEEF is an Atotech trade name / acronym meaning High Efficiency Etch-Free, Donald.




Ted Mooney, P.E.




Striving to live Aloha




finishing.com - Pine Beach, New Jersey




---
1998
A. SHAH,
DO YOURELF A FAVOR. CONSIDER ELECTROLESS NICKEL IN THIS APPLICATION. WE DID HARD CHROME PLATING AND VERY SUCCESSFULLY SWITCHED THOSE CUSTOMERS OVER.
Ray Delorey
-Cambridge, Ontario
---
1998
A. I don't understand why there is so much discussion about HEEF and electroless nickel when the question was about HVOF's possibility as a chrome alternative.
Regardless, I'm no expert on HVOF, but I am aware that at least in the aerospace industry the HVOF technology is getting quite a bit of money spent researching its applicability. It appears to be the most promising hard chrome alternative at this time.
As was this year, at next year's AESF Aerospace Finishing Forum, a Hard Chrome Alternative Team (HCAT) will meet in conjunction with the forum, and HVOF promises to probably be the highlight. If you are seriously interested in the latest HVOF research, I would make plans to attend. It will be in April 1999 in Jacksonville, Florida.
sandi geheb
- Navy.mil
---
1998
A. Dear Mr. Lalit Raunak Shah
Processes such as HVOF are used to apply coatings that can outperform chrome plating .
Depending on the compositions selected and the process used the performance of the coatings will be as good as Chrome plating at similar cost to much better than chrome plating at higher costs but may offer better value.
The selection of the coating composition and process will of course be application specific.
Thanks
Anand
Dr. K. Anand
-
- Bangalore, India
---
1998

Ack! What is this, the mind-reading thread, folks? :-)
My old friend Mr. Kumar: How do we know that HEEF is an excellent product for Mr. Lalit's "particular concern"; he hasn't described the product he has in mind yet!
Mr. Delorey: Why, "in this application", is switching to e-nickel the thing to do? Again, what is "this application"?
Mr. Geheb: How do we know that Mr. Lalit's interest is in finding an alternative for hard chrome, and that electroless nickel should be dismissed? He may well be looking for an alternative to HVOF!
Dr. Anand: You say "the performance of the coatings will be as good as Chrome plating ... to much better than chrome plating...". There is no application where chrome is the right choice? With the possible exception of transistors over vacuum tubes, I've never found a situation where one product is better than another in every application.
Maybe we should start with Mr. Lalit's questions one at a time, or by challenging the comments offered by Mr. Sunthankar? Thanks!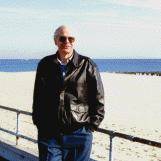 Ted Mooney, P.E.
Striving to live Aloha
finishing.com - Pine Beach, New Jersey
---
1998
A. I have only a couple of things to add to this discussion. I have been involved in replacement of Cd and Cr coatings for a few years now. If fact,while serving as an active duty Air Force officer, I was a key founder and the first chair of the Hard Chrome Alternative Team (HCAT). While the team is currently looking primarily at HVOF, it is important to keep a fundamental approach in mind. Coating replacement is EXTREMELY application dependent. The reason HVOF is getting so much attention at the HCAT is because the teams primary application was aircraft landing gear. Many applications and industries do not require the performance of a HVOF coating and/or can't afford the process or the development. In many cases electroless nickel, trivalent chrome platings or nitrocarburizing makes more sense. So, the initial question should not be if HVOF is a viable alternative to hard chrome, it is. The question should be is it the "right" (in terms of cost, performance and requirements) alternative.
John Farraro
an aerospace company - Troy, Ohio
---
1999
A. Dear Mr. Lalit, We are very active in the marketing of Oilfield Services particularly hard chrome plating, specialized maint. & repair welding, electroless nickel, nickel, thermal spray (powder & wire), plasma transferred arc and the HP/HVOF.
My experience is that the HVOF is a relatively new process here in U.A.E. But the results are wonderful. I am a specialist in coatings and have found that HVOF scores fairly high over chrome plating. Still chrome plating has its charm and that is the price and dense quality coatings with high finish. However, with a diamond wheel HVOF also gives a equally top quality finish. Bond strengths are claimed to be in order of 10,000 psi. Same is still to be tested in this part of the world. My opinion is that HCP is not over yet but considering the alloy range in HVOF, the HVOF is going to be there for years to come and will be the leader in coatings.
K. Jaishankar
- Abu Dhabi, U.A.E.
---
2003
A. Mr. shah,
We offer the HVOF technology and consumables for suitable coating replacing Chrome Plating.
In fact, on 17th of Oct '03, we are launching the Pune Chapter of Indian Welding Society, where I am going to talk about replacement of chrome plating with HVOF coating methods. Already many users are shifting from chrome plating to HVOF coating methods because of the environmental factors and HVOF coating showing better anti-wear characteristics.
Shashi Bhushan
- Pune, Maharashtra, India
---
---
1998

Q. Is anyone aware of the use or application of optical spectroscopy as a process optimization/process control tool for HVOF coating operations?

Michael D. Seltzer




Naval Air Warfare Center Weapons Division - China Lake, California




---
---
2002
Q. Detonation Spray Technology has been well known for its high quality coatings compared with other thermal spray methods. I do not understand why detonation technology was not considered at all as a alternative of hard chrome plating by HCAT. Does anybody know the reason?
Michael Rho
- West Babylon, New York, U.S.A.
---
---
Corrosion resistance of Hard Chrome vs. HVOF?
December 13, 2016
Q. I'm interested in particular on the corrosive resistance properties of HVOF versus Hard Chrome but can't seem to find any information on this. (There are some fantastic articles on wear resistance and hardness comparisons)

Is there any information out there on standardised corrosion tests for Hard Chrome Plating that would compare to HVOF applied Tungsten Carbide, aluminium oxide or chromium carbide?

The application would be Ball valves. We currently hard chrome and hard anodise them, but a client is worried that hard chrome will soon be banned and as such is looking for an alternative. We already have information on the use of HVOF applied stellite 6 coatings which compare favourably and now just need more information on corrosion resistance. Any help would be great.
Oliver Gwynne
- Bradford, England
---
February 24, 2017
A. HVOF tungsten carbide + Ni-Cr matrix properly sealed is the standard for applications where extreme abrasion, erosion and corrosion is found.
The disadvantages are expensive materials and sophisticated diamond grinding and/or lapping required to attain the required finish.
Guillermo Marrufo
- Monterrey Mexico
---
---
August 17, 2019
-- this entry appended to this thread by editor in lieu of spawning a duplicative thread
Q. What is the advantage of plasma spray chrome plating if we can achieve required plating thickness by hard chromic acid and sulphuric acid electrolytic bath solution. Plasma spray chrome plating is bit costly and time consuming.
Mohammad mushtaq akbar
- Gulbarga, India
---
August 19, 2019
Q. Hi Mohammad,

The main benefit is that hard chrome plating uses a highly toxic chemical and Plasma spraying doesn't.

Chromic acid is also considered a Substance of Very High Concern (SVHC) in the European Union (EU) and its use is highly regulated, with most of the EU countries wanting a complete ban on its use.

So, what makes chromic acid so disliked? Well, not only is it toxic, it also causes cancer, can cause birth defects, can cause skin sensitisation, can ulcerate the skin (nasal septum perforation used to be common in chrome plating operatives, before it was understood what caused the problem) and on top of all of that, it is highly toxic to the environment.

With plasma spray, which I acknowledge, is considerably more expensive, all of that goes away!
Brian Terry
Aerospace - Yeovil, Somerset, UK
---
December 6, 2019
A. Dear Mr Mohammad

It is a national given mindset: the cheapest option is the only logic.

Safety, health, environment all are secondary in developing nations. We don't even begin to think about these aspects.

The economic maturity of nations is the seed for progress of thought and choice.

I wish we could reinvent our thinking from cheapest to safest.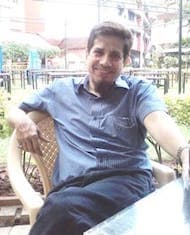 Khozem Vahaanwala
Saify Ind

Bengaluru, India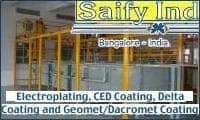 ---
April 2, 2020
A. There could be a misunderstanding in the last question of Mohammad Mushtaq.
The preferred replacement for hard chrome is HVOF Tungsten carbide. Besides the environmental and health issues mentioned, it is specified because it is at least three to four times more wear resistant. It requires a binder of either Cobalt or NiCr.
To my knowledge, there is no such thing as Plasma chrome around. There are chrome compounds such as chrome oxide or chrome carbide that are sprayed for special applications requiring hot hardness or a particular chemical property of chrome.
Guillermo MARRUFO
- Monterrey, Nuevo leon, Mexico
----
Ed. note: Thanks Guillermo, your insight makes the thread a lot more understandable.