topic 1611
Hard Anodizing using Pulse Rectifier
A discussion started in 1998 but continuing through 2017
(1998)
Q. We currently do Hardcoat anodizing on high copper alloys using an old proprietary system called IMPERV-x.
The system is really hard to maintain as the company that mfg'd it is long ago out of business & it is impossible to get replacement parts.
One of the main items we hardcoat with this system is a very small (1/8" dia x 3/4" long) military part which is 2024 alloy. We have been processing this item for 10+ years.
With our Imperv-x system getting older & older we are considering switching to a new, Pulse, Rectifier. Should we expect to be able to run the above mentioned parts no problem with pulse rectifiers?
Any advice appreciated.
David A. Kraft
- Long Island City, New York
---
(1998)
A. David,
We have been pulse hard anodizing for 15 years. So long as we set the automatic ramp slow enough and control the maximum voltage we don't have problems with 2024. We use a conventional solution with 1% oxalic acid added.
Pete Faxon
- Oxnard, California
---
---


Aluminum How-To
by Robert Probert
$89 New
The Chromating - Anodizing - Hardcoating Handbook
Surface Treatment & Finishing of Aluminium and Its Alloys
Wernick, Pinner & Sheasby
from Abe Books
or

(1998)
Q. Dear Sirs,
I will be very thankful to him if anybody sort out my this problem.
I have job in aluminium alloy which is to be hard anodized. The coating thickness requirement is 100 microns, Hardness req'd is 1200 VPN. The area of the job is 1.2 Sq. Ft. and required time would be around 8 mins.
To do this with the normal rectifier it is practically impossible in 8 min. using conventional rectifier. But if we use Pulse Rectifier it is possible we feel. If so what should be the specification of the rectifier? At what frequency should we operate the pulse?
In pulse rectifier if we need to maintain average current of 100 amps then maintaining duty cycle 50% and ON current for 1 millisecond and zero current for 0.5 millisecond then the maximum peak current will be 200 amps and minimum will be of course zero. In that case what will be effect on the surface of aluminium? it's hardness? and also on the temperature rise?
Is it acceptable to use such a high current? What should be the frequency range of the pulse rectifier to achieve 100 amps current?
Please explain.
Rajendra Khatavkar
- Pune, INDIA
---
August 30, 2009
A. Dear Sir,

There are many issues which need to sort you.

1. You cannot get hard anodising of 100 microns in 8 minutes. On an average you may require minimum 70 minutes to get to your 100 microns even if you use proper Pulse

2. Your pulse on and off time is high frequency. Generally your need on time and off time in the range of 0.5 sec to 10 sec.

3. You need to work with low temperature of around 0 °C. in hard anodising. Or else you may have to use proprietary additives to work with temp range of 8 to 12 °C

4. You need to have proper experience and information about anodising, hard anodising and use of Pulse rectification.

5. The conc. of electrolyte, temperature of operation also plays important role in thickness and hardness of coating.

6. Further please consult with somebody who has worked in hard anodising before proceeding.
H.B. Rudresh
metal finishers - Bangalore, India
---
February 8, 2010
A. Dear Sir,

The most important reason for using using pulse anodizing is the recovery period.

If an anodizing voltage E1 is quickly reduced to a lower value E2, the current falls to a very low value and may take a considerable period of time, amounting to minutes, to attain the steady state condition characteristic of the second voltage: but if the voltage reduction is carried out slowly the recovery is much quicker.

Sunny regards
Anne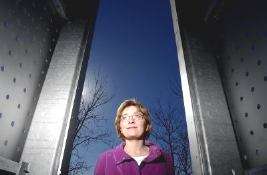 Anne Deacon Juhl
- San Diego, California, USA
---
---
(1999)
Q. We are interested to setup hardcoat anodising plant with pulse rectifier. Please help us to get the pulse rectifier which is the best source and which is the best brand available. Also, let us know the various industrial applications of hard coat anodising.
With best regards
Masood. A. Khan M.D
- Bangalore-India
---
(1999)
A. "Best" is always only opinion, Masood, and we cannot print brand recommendations or slams on this site, but there are a number of manufacturers of pulse-plating rectifiers listed in our Equipment Directory, as well as several others. Good luck.
Ted Mooney, P.E.
finishing.com
Pine Beach, New Jersey
---
---
To minimize searching and offer multiple viewpoints, we've combined multiple threads into the dialog you're viewing. Please forgive any resultant repetition or failures of chronological order.
---
---
July 26, 2011
Q. WHY IS PULSE RECTIFIER NEEDED FOR HARD ANODISING? WHY IS CONVENTIONAL RECTIFIER NOT SUITABLE?
INDUKUMAR NAIR
buyer - ALUVE ,KERALA,INIDA
---
July 28, 2011
A. Hi, Indukumar.
A conventional rectifier is suitable for hard anodizing. In fact, I would bet that there are many more conventional rectifiers in service for hard anodizing than pulse rectifiers :-)
But if you want to work at the state-of-the-art, some people feel that pulse anodizing offers advantages. Anne Deacon Juhl did her PhD thesis in pulse anodizing, so you may wish to google her. Good luck!
Regards,
Ted Mooney, P.E.
finishing.com
Pine Beach, New Jersey
---
November 30, 2015
A. Mr.Indukumar

Anodising is an exothermic reaction. Lots of heat is generated. Hard anodizing needs more thickness beyond 40 microns. Generally it is done at 0 °C. Pulse rectifiers does on and off of current during the process. During Off time, heat is not generated and hence helps in build up.
Alloys like 2024 are very difficult to do hard anodizing in conventional sulphuric acid solution without additives.
Many suppliers do not like additive as it is expensive and difficult to maintain. Hence Pulse rectifier is used.

Rudresh. H.B.
- Bangalore, India
---
May 29, 2016

As of today I am keeping an open mind on the use of pulse on Anodizing. So far I have never seen any objective evidence that pulse gives faster or harder or better tabor results. I see lots of opinion but NO case studies of pulse V/S standard rectification. If the only thing you get is to be able to use higher AMPS without burning then pulse is just a means to an end not a result. Still open to feed back with OBJECTIVE EVIDENCE.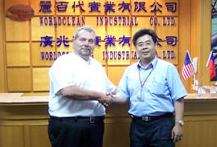 Drew Nosti, CEF
Ladson, South Carolina


This public forum has 60,000 threads. If you have a question in mind which seems off topic to this thread, you might prefer to Search the Site