World's #1 finishing resource since 1989
No login needed: Chime right in
topic 1601
Finishing wrought iron furniture
1998
Q. I am manufacturing wrought iron furniture from hot rolled steel (1 1/2" x 1/4" bar stock for example ). I have already powder coated some of our items but am not entirely happy with the 'look'. I would like some suggestions on what to use to finish these items and how to apply it.
thank you
Greg Klein
- Maple,Ontario
---
1998
A. Dear Greg, What kind of look do you want? What did you get? We need to know where we are to know where to go! Is this furniture inside or outside. What application did you give it originally? Was there any pretreatment used? Bob...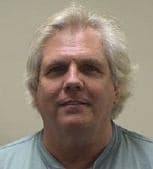 Bob Utech
Benson, Minnesota

A Guide to High Performance Powder Coating
by
Bob Utech
[affil. link to Amazon]
---
1998
A. How about a texture/splatter coat? This will hide some minor imperfections.
Patrick Langan
---
1998
A. See my question (#1264) for related info. I get a nice finish from Rustoleum Outdoor Satin, sprayed with a HVLP sprayer. It has a more natural, handpainted look than the powder coat. People that want that look get their furniture at Wal-Mart. Don't just use the standard black wrought iron look. Experiment with different colors, it will make your work stand out.
I also have made some pieces where I polish the steel to a 'Pewter' look, than clearcoat with lacquer. You can't hide any mistakes or slips of the grinder this way, though.
Art Thompson
- Harrisonburg, VA 22802
---
---
1999
Q. As a fabricator of various iron products, I use powder coating as a standard finish, however I am curious if a similar coating exists which can be applied in my shop at a lower cost without compromising the integrity of the finished product?
R, Irwin
Calgary, AB ,Canada
---
---
2000
Q. One of my neighbors was throwing out an old wrought iron table that I rescued. While it is very rusty, the structural integrity of the piece has not been compromised. Is there anyone who can tell me how to get the rust off and how to refinish the piece. I love it and wish to save it.
Kelli McCormack
Fort Lauderdale, Fl.
---
2000
Q. I am interested in the answer to the question by Kelli McCormack of Fla. I have the exact question with my wrought iron piece being a "bakers rack" instead of a table. It is green with a lot of rust and I would like to paint it black with gold trim.
Any response would be appreciated.
Linda K. Williams
- Culver City, CA,
---
2000
A. I don't think this one requires any miracle ingredients, Linda. I'd just get the rust and loose paint off with a wire brush, wipe off whatever is left with a rag or tack cloth, and see what the hardware store has in the line of brush-on paints for outdoor furniture. But you can apply rust converter before the paint if you wish. Good luck.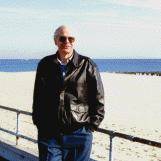 Ted Mooney, P.E.
Striving to live Aloha
finishing.com - Pine Beach, New Jersey
---
---
2000
A. Just inherited an old (1950...not that old in terms of "iron")...wrought iron patio set. It's never been outside and is in perfect condition. While searching for ways to keep it nice I came across one web site that suggested rubbing the wrought iron with kerosene and 0000 steel wool [affil. link to info/product at Rockler] to get rid of surface rust. For stubborn areas let the kerosene soak for a bit. Just thought I'd pass it on. Certainly easy enough to give it a try...
Steve Mulla
- Boston Ma
---
---
2000
Q. I am a painting contractor and one of my customers has this 8-piece set of wrought furniture. He asked me if I can refinish it. I, of course, told him that I could. The furniture is rusty on some spots and more rusty on other spots. It has some flower designs on the back of the chairs.
There are also rust spots in between the flowers. Some of the rust spots are raised.The furniture is in good condition. It has been sitting outside very close to the ocean.My question is how do I get rid of the rust? What tools or chemicals do I use?
Paris Galanakis
- Ocean,NJ
---
2000
Q. I recently bought a five piece iron table/chair set at a second hand store. I've never attempted to refinish anything so this is quite a challenge! While taking the paint off the chairs, I found the leaves and flowers were not iron but copper (well, copper looking anyway).
I had been expecting to repaint it, but I love the look of the copper colored flowers and leaves. How do I finish this while keeping the natural metal colors? Also, is there another way to remove the paint and rust without the really harsh chemicals? Thanks! Shannon
Shannon Erickson
- Albuquerque NM
---
2000
Q. I am interested in doing wrought iron furniture. I would like some advice on how to get started. What training do I need? What equipment/tools are required? What kind of environment would I need to work in? Thank you
Arlene Kerr
- St.Catharines, ON Canada
---
---
2000
Q. I have a small wrought iron furniture manufacturing shop. Can somebody help me find out how to achieve antique/gunpowder grey/blackened finish without the glossy polished look.
bhaskar dhungana
- Kathmandu, Nepal
---
2003
A. I have had great success using Black Dye Oxide patina on clean or acid washed steel. It gives your metal that 17th century wrought iron look. It is sprayed or brushed on while using a torch to warm the metal. You then apply a black wax (just like a car wax) to even it out and give that burnished look. Both products should be available at your local metal supplier.
Brent Loefke
- Irvine, California