World's #1 finishing resource since 1989
No login needed: Chime right in
topic 1264
Preparing steel for painting (descaling)
A discussion started in 1998 but continuing through 2017
1998
Q. I have started a small (Me!) company making steel furniture and other items (park benches, tables, etc.). I usually finish with a primer, then Rustoleum. Most of the items are made from hot roll, and some involve smithing. I've been de-scaling the steel using Muriatic Acid [affil. link to info/product on Amazon] , then rinsing with a hard stream of water. I can't seem to avoid getting some oxidation during the drying process. here's my questions:
How important is the de-scaling? how clean does the metal need to be ? Am I going about it the right way?
Is that little surface rust acceptable, or is there an easy way to eliminate it? (I can't always reach the parts with a wire brush, and that's unproductive)
How does large scale industry do it? how clean is their metal before powder coating, for example?
Are there different kinds of primers?
The stuff I'm making is looking good, I just need some guidance about how neurotic to be with the metal preparation. Thanks in advance for those of you willing to share your expertise.
Art Thompson
Art Works
---
A. Art:
Descaling hot rolled steel is very important, because the heat scale does not provide a very good adhesive surface for the coating. You are only missing one thing. A short term corrosion inhibitor for the rinse water. Once you have removed the scale, the surface of the steel is very active and will begin to corrode almost instantly, because you have left the surface acidic.
There are two ways to go here: You can phosphatize the surface with an iron phosphate solution with the pressure washer, or apply an alkaline rust preventative mixed with the rinse water to prevent flash rusting while the parts dry.
Both ways are being used by industrial plants that paints very large items from heavy equipment to dumpsters. Any of the pretreatment suppliers here on finishing.com or the corporate members of the Chemical Coaters Association could help you with your process.


Craig Burkart
- Naperville, Illinois
---
1998
A. A cheap alternative to a phosphate system is to rather use a mixture of sulphuric and phosphoric acid to remove the scale.
A thin layer of iron phosphate on the surface provides short term protection.
Laurence van Niekerk
---
1999
Q. I am a producer of large portable magnetic ad signs,the signs are a sheet of 14 gauge with a primer and topcoat (black) Tremclad. My problem is that, after the paint dries and I apply the magnetic letters and the sign stays for a while, the letters will sometimes pull the paint off the sign upon removal. The letters are similar to magnetic truck signs for business.Should I be trying a different paint or method? It seems to me (in the past) that Rustoleum paint is more tenacious, is that correct? Does this all make sense?
Tony Manfredi
Quesnel, B.C, Canada
---
A. Hi Tony. Suppliers of consumer paints like Tremclad and Rust-Oleum have hundreds of formulations, each a trade secret, so it just isn't practical to try to say that one line is "better" than the other. Adhesion failures are the result of poor or no pretreatment, rather than weaknesses in the paint formulation. Try scrubbing the steel with a solution of detergent and powdered pumice, then treat with phosphoric acid (Ospho, naval jelly, rust converter) and I think your adhesion problem will go away. Good luck.
Regards,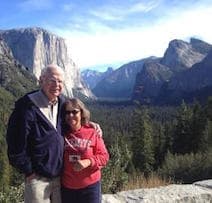 Ted Mooney, P.E. RET
Aloha -- an idea worth spreading
finishing.com - Pine Beach, New Jersey
---
---
De-scaling of Hot Rolled black Steel, Flats & Bars
November 28, 2017
Q. Greetings to Everyone...!!
We are a manufacturing company engaged in supplying Tractor Parts & Truck Parts. Our Products are mainly Sheet metal Pressed Components, Precision Machined Parts, & Light Fabricated Assemblies.

We use as Raw Material mainly Hot Rolled Steel Black as per IS:2062. Almost all of our products call for surface finish by using PU Pink Primer and some require Powder Coating.

We use Scalegon method for descaling the black skin from HR black steel and after that we pass it through 10-tank Hot Phosphating process as pre-treatment, and then apply PU Primer/Powder Coating through spray guns, and then Bake it in electric oven at final stage.

One problem we face is that during de-scaling of HR black material with scale gun as the acidic fumes coming out from that process is unhealthy and damages the surrounding area. Also we are mass manufacturers so the lead time is also a main concern.

With keeping in mind all the above points; Can anyone suggest me alternate & economical procedure to remove black skin from HR Steel?
Krunal Patel
Manufacturing - India
---
December 26, 2017
A. Hi Krunal.

What you say is correct, and we have t deal with that situation and try to minimize its consequences with local vapor extraction, foaming additives to minimize spray and gas, etc.

An alternative to hydrochloric acid is sulfuric acid, but you need to heat it up to 50-60 °C to have a good yield when pickling black steel. I suggest you try it in lab and see if you could make the adjustments in your plant to put sulfuric instead hydrochloric. That acid behaves better to the people surrounding the tank (it doesn't smell like hydrochloric) but is a little slower, and more expensive.

Try it and come back to see if you have good results! Best of luck!
Daniel Montanes
TEL - N FERRARIS - Canuelas, Buenos Aires, Argentina