60,000 Q&A topics -- Education, Aloha, & Fun
topic 15958
Tin coating of copper by hot dip process
A discussion started in 2002 but continuing through 2019
2002
Q. Dear sir,
I want to know full tin coating by hot-dip process to copper wires. It should be bright tin coating. What to do for getting brightness of tin coating on copper wire. Please describe preparation of bath, pre cleaning and post cleaning. Your reply is awaited.
Thanking you regards,
Venkatesha
- Bangalore, Karnataka, India
---
2002
A. Hi cousin Venkatesha. Briefly, you probably need to bright dip the wire, then clean and flux it before tin dipping. I imagine you will also need to reflow the tin after dipping, and a chromate anti-tarnish step might not be uncommon.
We thank you for visiting finishing.com, and we don't want to give you a hard time ... still, you have asked a series of very broad general questions that fill whole textbooks, and we can't write such a book for you in reply; all we can do if refer you to them
So please see if the tin associations in your area have any booklets available that will help you get started. And try to visit a hot dip tinning shop. Please talk to the equipment suppliers about the treatment cycles. Try to get a book or two about hot tin dipping if you can. Good luck.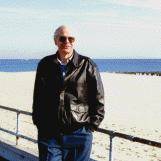 Ted Mooney, P.E.
finishing.com - Pine Beach, New Jersey
Striving to live Aloha
---
2006
Q. Dear sir,
I would be highly obliged if you could tell me the standard thickness of tin coated copper wire for industrial purposes and also how to check whether a manufacturer is abiding by the standard.
Awaiting your reply.
Thanking you,
Animesh Agarwal
wires - New Delhi
---
November 19, 2011
A. Hi, Animesh.
I could easily be in error, but I don't think there is any one particular "standard thickness for tin coated wire for industrial purposes". But you can measure the thickness a few different ways including x-ray fluorescence for thin deposits and a micrometer/caliper for thicker ones.
Wire is often drawn to thinner diameters after plating, rather than being plated at final diameter, and this could lead to different plating thicknesses depending on the draw-down ratio, too. Good luck.
Regards,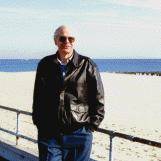 Ted Mooney, P.E.
finishing.com - Pine Beach, New Jersey
Striving to live Aloha
---
---
Hot dip tinning is not concentric on the wire
September 15, 2015
Q. We have small plant to mfg tin plated copper wire which we are using for mfg resistors (in-house use). Tin plating is done by HOT DIP Method, but the plating is not concentric. If you can suggest any process modification to get concentric plating then we are thankful. Waiting for your reply.
mahesh kulkarni
Mfg all type of resistors & tin plated copper wire - Pune city / Maharashtra state / India
---
October 2015
A. Hi Mahesh. I've only seen one or two hot-dip tinning lines for copper wire so I am no expert, but I can readily envision a tendency for the deposit to become tear-shaped in cross section as the melted tin droops by gravity from the horizontal copper wire. It may be that a lower tin temperature, or getting the wire vertical sooner and for longer would help.
I've seen ceramic donut spools to wipe away excess tin but I'm not sure they will actually contribute to concentricity.
Regards,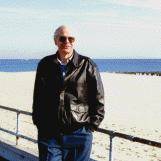 Ted Mooney, P.E.
finishing.com - Pine Beach, New Jersey
Striving to live Aloha
---
October 9, 2015
A. Use freshly drawn clean wire.

Run it over a felt pad which is soaked with flux, then through the molten tin, followed closely, while the tin is still molten, through tight holes in asbestos,/Teflon tape, several thicknesses. Speed should be 100 - 1000 fpm, faster for smaller sizes.

The tin must be continuous and smooth. There is no thickness requirement since it is for solderability only.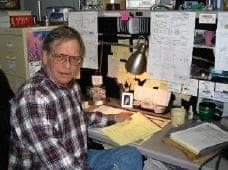 Jeffrey Holmes, CEF
Spartanburg, South Carolina
---
---
Will hot tin dipping soften the copper?
June 2, 2016
I WANT TO TIN 0.15 MM THICK COPPER SHEET ROLL. THIS COPPER SHEET ROLL HAS TO BE 1/4 HARD TO PASS THROUGH MY DIES.
IF I DO TINNING ON THE COPPER ROLL ITSELF, WILL IT BECOME SOFT OR WILL IT MAINTAIN THE SAME HARDNESS AS GIVEN BEFORE THE TINNING PROCESS?
Mustafa Fidvi
REFRIGERATION - MAHARASTRA, INDIA
---
June 6, 2016
Molten tin will be some temperature above 450 °F. At that temperature, annealing of copper will be almost instantaneous to full soft condition.

You can electroplate tin onto copper, no problem.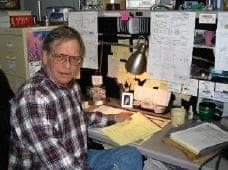 Jeffrey Holmes, CEF
Spartanburg, South Carolina
---
March 21, 2019
Q. WE TIN PLATE 110 COPPER STRIP COILS IN A TIN BATH AND ROLL IT BACK UP. LATER, WE SEE WHEN IT GOES TO BE SLIT THAT THERE IS YELLOWING TINT/GOLD DISCOLORING TO IT. BRASS AND BRONZE NO PROBLEMS ONLY ON 110 COPPER ALLOY. WE USE 99.99 HP TIN INGOTS IN OUR TIN BATH. RUNNING TEMP ABOUT 520 °F. WE USE AIR COOLING AFTER IT COMES OUT OF THE TIN BATH AND THROUGH SOME ROLLERS BEFORE IT WINDS ONTO A TAKE-UP. WHAT TO DO TO PREVENT THIS FROM HAPPENING?

THANKS
MIKE
MIKE WOLLSCHEID
SHOP EMPLOYEE - NORTHBROOK, Illinois USA
adv.