World's #1 finishing resource since 1989
No login needed: Chime right in
topic 15909
Plastisol Mixing Formula: Q&A on Improvements
Current question and answers:
---
January 25, 2021
Q. Hello,

Dear finishing.com community,

Let me introduce myself; I'm Ferry and currently doing formulation about white plastisol screen printing.
I have a problem with the viscosity. The viscosity to flow and I have tried some filler to increase the viscosity like CaCO3 and sodium aluminosilicate (ex: kaolin, etc.)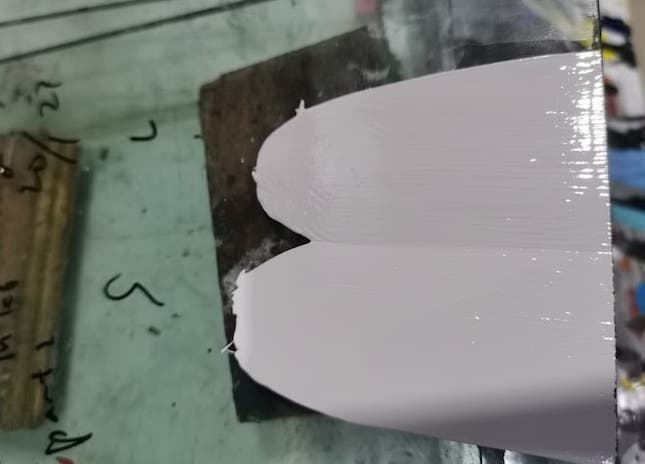 The first question is how to improve the viscosity to be easy to handle when printed on the cloth?
The second, when I finished the plastisol to mill in the three roll mills, the white color became too dark. What happened to this process? Meanwhile, according to the explanation in the discussion, put the plastisol in three roll mills to get better performance.
Please, give me an advance for this problem.
Thank you.
Ferry Saputra
- Bogor, Indonesia
---
---
---
Previous closely related Q&A's starting in:
2002
Q. We are trying to use the titanium dioxide for our plastisol (PVC). I have no idea how much weight of titanium dioxide we should add into the plastisol.
* What is the general dose for TiO2 in plastisol?
* Can TiO2 acts as filler (CaCO3)?
* Can we reduce the CaCO3 and replace the weight by using TiO2?
* Our product should be dark brown in colour.
Another question:
* We are now using UVA in our plastisol. Now, we are trying not to use it anymore. Will it affect or how much will it affect our product?
* Is UVA just for the stability of colour?
Additional information:
* Last time our product has sticky problem just a few weeks after the production. The sticky problem is especially serious for the product strongly exposed under sun.
* We changed our formula totally and temporary satisfaction of products achieved.
* I started to join in the plastisol production just during the changing of new formula. I don't really know how the mixing of plastisol did last time with the bad result. After all, We don't want the problem to occur again nor any other new problems.
The production is running everyday. New formula needs to be ready as soon as possible for the production. Hope someone here can help us in this matter. Thank you very much!
Susan Low
- PJ, Selangor, Malaysia
---
August 8, 2008
A. Why don't you try PCC as it provide time-stable rheology required and have the ability to remove HCl formed by any partial decomposition.
Formulation : PVC 25%, Plasticiser 36%, PCC 20% and GCC 12%, others (Adhesion promoter, ZnO, CaO, hydrocarbon oil) 7%.
KL Chong
- Malaysia
---
August 18, 2008
A. Question 1: To get high opacity you need to keep TiO2 in your formulation approx. 34%. But because of price you need to optimise your formulation with replacing some part of TiO2 with CO3Ca (like 10%).

Question 2: Formulation always need good balance between plasticizer and resin and pigment. Less plasticizer gives you sticky products but more plasticizer gives very soft and no sticky effect but problem is bleeding. try the best balance between them (33% plasticizers, 30% resins and 35% pigment and filler. do not forget makes a good dispersing of your pigment and filler with adding some dispersing agent. final product if you can pass through the three mils results should be better.
Regards
Farid Motamedian
- Montreal, Canada
---
January 25, 2012
A. TiO2 is a pigment/UV protector/filler in plastics industries, which type of your end product, you can use TiO2. If products are film grade may create haziness/opacity in film by TiO2 depending by your formulation; in leather application use of TiO2 6-8 in your formulation
Ashish Patel
coaters - Valsad, Gujarat, India
---
---
February 19, 2012
Q. How to eliminate air bubbles in plastisol? Can I get formulation of plastisol coating?
sunarto
marketing - bogor, west java, indonesia
---
February 22, 2012
A. Sir, air bubbles are created in leather; many factors like (1) humidity- your ingredient of plastisol are absorbing moisture in environment, so check your raw material at stores as well as mixing area for storage of plastisol. (2) if your raw material are not absorbing moisture, check it spread coating of top coat & foam coat; if air bubbles are created, check your plastisol viscosity. If it is thick reduce viscosity of plastisol by viscosity reducer and then observe; after using thin plastisol you can see your air bubbles are reduced at your top & foam coat. This above problem is avoided continually by practice.
Ashish Patel
, (Q.A.In charge)
- Valsad, Gujarat, INDIA
---
---
February 25, 2012
Q. What is the evaporation percentage in heat of DOP, DINP and other chemicals in PVC synthetic leather making?
ashish bhavsar
employee - valsad,gujarat, india
---
---
ab
March 27, 2012
Q. What is the meaning of PCC and GCC?
Thanks.
sunarto
- Bogor, West Java, Indonesia
---
March 27, 2012
A. Hi Sunarto.
PCC is precipitated calcium carbonate.
GCC is ground calcium carbonate. Good luck.
Regards,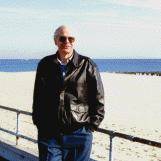 Ted Mooney, P.E.
Striving to live Aloha
finishing.com - Pine Beach, New Jersey
---
---
April 23, 2012
Q. Well, can someone tell me which is the best phthalate plasticizer for making low bleeding white, or formulation for making low bleed white?
Can we add any additive to make lb white?
How to make HD BASE?
Sumit Aggarwal
- Jal, Punjab, India
---
September 20, 2012
Q. What is the process of PVC plastisol ink and material used with grades.
Malik Ahmad
- Lahore Pakistan
---
March 6, 2013
Q. I wanted to know the Plastisol formulation for making car mat.
Akash Sharma
- Delhi, India
---
December 12, 2013
Q. Dear Sirs,

Could you please give us some idea what chemical should we use for getting anti-slip or grip effect in plastisol Ink? The finished product is cotton knitted glove. It has dotted print. The dotted print needs anti slip or grip effect.

Waiting for your advice.

Thanks & regards,

Vishy
Vishy Nathan
- Tirupur, Tamil Nadu, India
---
---
June 9, 2015
Q. Dear Sir,

I am into screen process printing ink production, Namely water-base textile printing ink, PVC solvent ink for pvc sticker printing, ss polyscreen for polyethylene treated sheets, etc. But recently I added plastisol to our range. The question is what is the function of soy lecithin in plastisol production.
Vincent Chinweze
screen process printing ink production - Lagos Nigeria
---
A. Hi Vincent. I know nothing of plastisol formulation to be able to help you in detail ... but soy lethicin is an emulsifier, a release agent & a surfactant, so it sounds very useful in a number of ways including stabilizing the emulsion and reducing air bubbles.
Regards,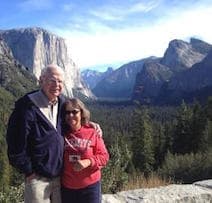 Ted Mooney, P.E. RET
Aloha -- an idea worth spreading
finishing.com - Pine Beach, New Jersey
---
August 2, 2015
Q. I require formulation for air drying (ambient temperature) plastisol or any other resin based ink formulation. I hope finishing users help me.
suni milton
- kochin kerala india
---
August 2015
!! Readers:

Most of the 50 thousand topics on this site, including Susan's opening question on this page, are of the style: "I'm doing thus and so, but I'm having this particular problem, and wonder if anyone who has seen it can guide me about what I'm doing wrong..." Such discussions are usually lively, helpful, fun, educational, interactive, and interesting. We're very happy to provide space for such constructive dialogs, and to to try to steer some traffic towards them.

But if people don't take even 30 seconds to try to help the many people waiting in line ahead of them, and don't suggest any books or research, and don't introduce themselves or present any of their own experience which people might learn from -- and just spend 10 seconds posting a broad open-ended abstract request for strangers to provide them a free technology transfer -- it's not constructive! It only leads, as we see here, to a long, silly string of unanswered questions. Please address someone else's question, or mention a book or technical article, or present some detailed info from your own experience when posting a question! We can't let silly abstract requests for free technology transfer spoil the usefulness of a site we've worked hard for 20 years to build. We've marked the abstract postings from the past to make the problem clear, but rather than continuing an endless list of unanswered questions, we must simply discard all such postings in the future. Thanks for your understanding.
Regards,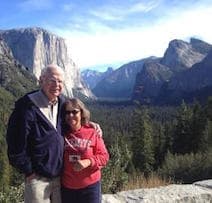 Ted Mooney, P.E. RET
Aloha -- an idea worth spreading
finishing.com - Pine Beach, New Jersey
---
---
May 25, 2017
Q. I have been trying to make a plastisol from PVC resin by dissolving it in DOP. I used PVC: DOP in the ratio 25:36, and then made a colored plastisol with Titanium Dioxide and other pigments plus lead inhibitor in the ratio of 1% of total formulation to achieve a reasonably pasty product for dipping. However, when I used it for dip coating at 170°C, followed by cooling under water, the end coat was still a bit sticky and not completely dry.

Would appreciate any comments
Nicolas Abdelsayed
United Colorama - Alexandria Egypt
---
---
August 12, 2017
Q. Hi,
I have an automatic screen printing machine and I made a white plastisol … but it's sticky and didn't dry well. Please, I want the raw material which makes the white cured quickly without stickiness. Thanks.
Best regards,
ziad elsha
art print - cairo, Egypt
---
---
Plastisol Ink for Textile Screen Printing Production Process
July 13, 2018
Q. My situation: Dear finishing.com contributors,

We are starting to manufacture plastisol screen printing inks for textiles. For this we have already set up our factory, three-roll mills, mixers, etc.

We also took some consultations about the production process, how to best mix the chemicals.

However, at this point we are a bit lost, as we have two different suggestions for the production process. We are not sure which one is better, we only made small scale lab tests and both seem fine, but are not sure if in the long term one is better or correct for this purpose.

How we do the production is like this, the first approach:

1) First, add all liquid or paste chemicals into the canister while slowly mixing (plasticizer, additives, dispersants, etc.)
2) Add the PVC resin to the mixture and mix fast until the heat reaches 35 °C.
3) Then add the pigments, fillers, etc. and mix for 10 minutes.
4) Grinding at the three-roll mill.

Second approach is as follows:

1) First, add all liquid or paste chemicals into the canister while slowly mixing (plasticizer, additives, dispersants, etc.)
2) Then add the pigments, fillers, etc. and mix for 10 minutes at highest speed without the fear of overheating the PVC resin to make it gel.
3) Add the PVC resin to the mixture and mix slowly while the agitator blade goes up and down in the canister.
4) Grinding at the three-roll mill.

The consultant with the second approach claims that when you add the PVC resin before the pigments and fillers, you cannot disperse the pigments and fillers enough due to heat buildup which can cause the PVC resin to gel. And adds that adding the PVC resin at the last phase is the best solution, because to mix the PVC resin well into the mixture doesn't require high speeds but dispersing pigments need higher mixing speeds.

The first consultant we know has been consulting other manufacturers with successful productions and good quality phthalate free plastisol inks for textiles. But the second consultant is more technically capable with higher education in chemistry. So, we don't know which one to follow.

Would very much appreciate your help on this issue.

Regards,
Ibrahim
Ibrahim Rahman
Manager - Bangladesh