Where the world gathers for
plating, anodizing, & finishing Q&As since 1989
-----
How to dull a stainless steel finish
Q. Tony_Kenton:
Want to put a nap finish now looks like it on my knife like a bead blast but I don't have a blaster.
Brian Reicher
Hobbyist - Las Vegas Nevada
May 7, 2022
A. Nap finish on a knife. I suspect the temp/hardness of the blade is very resistant to any resurfacing system. Since you do not have a blast system I suggest deburring via a small vibratory system using a very coarse ceramic media shape. If this doesn't accomplish task, try adding a little acidic compound and retry.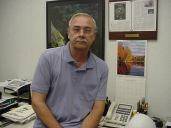 AF Kenton
retired business owner - Hatboro, Pennsylvania
---
---
↓ Closely related postings, oldest first ↓
---
---
Q. I wanted advice on how to make the surface of stainless steel dull. In my product, first I buff the product to get shine. Then certain parts have to be made dull. The problem right now is that the dull part is having some shine. Is there any chemical which can make the dull effect more prolific?
Patel Denish Khodidas
- Rajkot, Gujarat, India
2002
A. Unless you need to be selective, You can achieve a dull matte finish in a number of ways. Probably the most common is to abrasive blast the part. It can also be accomplished using mass finishing equipment and chemically. For selective areas, you may have to mask off or protect the polished areas against these processes, but this presents other problems. The way your question is worded, it sounds like you would save time and money by leaving the polishing of the part until after the matte finish.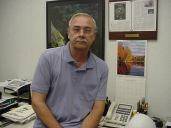 AF Kenton
retired business owner - Hatboro, Pennsylvania
---
---
Q. We need to "dull" stainless steel electric plates and other stainless fixtures in a hospital environment. A brand new cover plate was dipped in Muriatic Acid [affil link] and submitted for approval. The problem I'm having is duplicating the finish of the mock up cover plate with the existing stainless steel cover plates. My question,Is there a process I can use to make all stainless steel when dipped in a solution of muriatic acid look the same?
Nick Lisowski
decorating company - Chicago Ridge, Illinois, USA
2003
A. Sorry but this is a bad idea. The HCl will leave the SS in a corrosion sensitive condition. May look good now but wait a while and the calls will be a coming. Consider an abrasive blasting means, then passivate the parts.
Jon Quirt
- Minneapolis, Minnesota
A. Hi.
I have to agree with John that all but the most exotic stainless steels are subject to chloride corrosion and that hydrochloric acid is not a good way to dull it. Bead blasting can create a beautiful matte finish if that's what you seek.
Regards,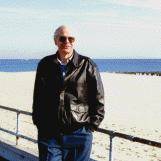 Ted Mooney
, P.E.
Striving to live Aloha
finishing.com - Pine Beach, New Jersey
September 2012
---
---
Q. Hi,
We need to generate a dull gray surface, similar to that seen on un polished titanium wire/tube, on stainless tubes 304 or 316 grade, 5 mm O.D. x .2 mm wall x 300 mm long. Surface must be biocompatible (not implant use). Can you suggest suitable treatments please?
Jim F
[last name deleted for privacy by Editor]
metal component supply - Oxford, UK
2005
A. Have you experimented with any bead blasts, Jim?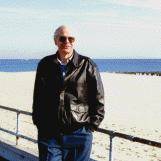 Ted Mooney
, P.E.
Striving to live Aloha
finishing.com - Pine Beach, New Jersey
A. Pickling in a mixture of 35% nitric acid/4% hydrofluoric acid will produce a gray finish.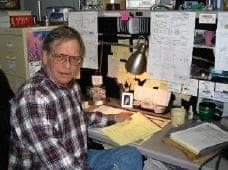 Jeffrey Holmes, CEF
Spartanburg, South Carolina
A. Suggest substituting Ammonium Bifluoride instead of liquid hydrofluoric acid. Same % but safer handling.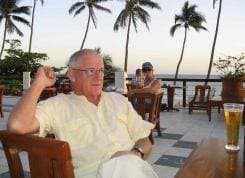 Geoffrey Whitelaw
- Port Melbourne, Australia
A. You can achieve almost the same identical appearance of an abrasive blast finish, without the dimple pattern, by using a dry organic abrasive media in a mass finishing system.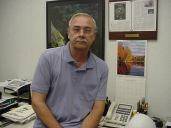 AF Kenton
retired business owner - Hatboro, Pennsylvania
2005
A. You can achieve the same grey, non-reflective finish as found on architectural Titanium by dry blasting with #220 Aluminum Oxide.
Ken I'Anson
- Grand Rapids, Michigan, USA
---
---
Want antireflective finish on one small part
Q. I want do antireflective on one small part of SS420 do you have any chemical for it?
NIRAV panchal
- Ahmedabad , India
February 29, 2016
A. Hi Nirav. If it's just one part, there are jobshops who can probably do this for you without a lot of lost effort on experimentation. "Antireflective" covers a pretty wide range from a matte bead blast to an optical black chrome finish or specialty black paints. Can you offer more detail please?
Regards,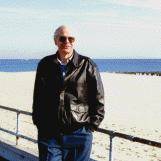 Ted Mooney
, P.E.
Striving to live Aloha
finishing.com - Pine Beach, New Jersey
Q. We want to make matte to surgical blades, But sir we have mass product of small size of opthalmic surgical blades; so sir we want chemical or any other thing which will not damage my blades (ss420) and also not come any infection in surgery time.
Nirav panchal
[returning]
- Ahmedabad, India
A. Hi again Nirav. I see nothing wrong with any of the three ideas suggested by Jeffrey, AF, and Ken. But since it's a mass product of small size, I probably find AF's suggestion of mass finishing the most promising for economy and simplicity. Are these blades one-time use or are they sterilized and re-used?
Regards,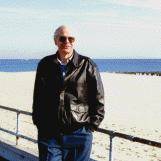 Ted Mooney
, P.E.
Striving to live Aloha
finishing.com - Pine Beach, New Jersey
A. I have worked extensively with surgical blades. I think the only way you'll be able to reduce the reflectivity of the blade without ruining the edge is to apply a PVD black coating. The coating has to be very thin or you'll dull the edge, and done at low temperature or you'll over-soften the metal.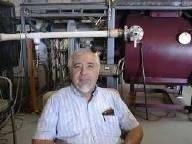 Jim Treglio
-
scwineryreview.com
PVD Consultant & Wine Lover - San Diego,
California
---
---
Q. Hello sir. We are manufacturer of blades
I want do dull finish and also remove burr from blades. Our blades size is 2.8 mm , and breadth is 0.17 mm and length is 3.0 mm. Now any chemical for duller with burr removal? Or any things for it I am so confused for it . I tried sulphuric and phosphoric mixtures and give 12 V DC supply but it's not work properly. It's surgical item; please give me some suggestions sir.
NIRAV panchal
[returning]
surgical - Gujarat India
May 13, 2016

Hi Nirav. I'm perhaps a pessimist, but I'm having a hard time thinking an acid or electrolytic process can simultaneously remove burrs and provide an aesthetically pleasing non-reflective matte appearance for the blades.
I would suggest deciding whether you will remove the burrs mechanically or electrolytically, and properly solving that problem before addressing the final appearance issues. Good luck.
Regards,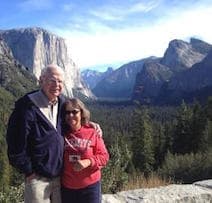 Ted Mooney
, P.E. RET
Striving to live Aloha
finishing.com - Pine Beach, New Jersey
---
---
Q. I recently purchased some stainless steel ball chain. I use this chain in some of the jewelry I make. Unfortunately, the chain is so shiny it looks like cheap plastic. I bought a large amount of it and would like to just make it look more like metal/aged metal. Is there any way I could accomplish this.
Katherine Fahey
- FOREST LK., Minnesota
July 17, 2018
----
Readers: for additional perspectives, please see the following very similar thread -- 41460. How to get Dull Grey Surface on Stainless Steel