topic 15518
Adhesion testing per ASTM D3359: Is 3M 250 tape discontinued?
(2002)
Q. I've heard through the grapevine that 3M is discontinuing their "250" tape that is specified in aerospace / military specifications for adhesion testing. Can anyone confirm this or know what the "replacement" will be?
Douglas A. Hahn
- Mason, Ohio
---
(2002)
Doug,
A. The information you have received is correct. 3M is discontinuing its #250 tape. After contacting 3M, they are recommending their 2517, 2525, and 2526 tapes as replacements. It is unknown at this time if they will meet the requirements of various specifications. I have requested the technical data sheets and will inform upon review . . .
----
Hello again Doug. After reviewing the Fed Standard 141 Method 6301.3, the suggested tapes do not conform to the 60 oz./inch width requirement. The adhesion strengths are between 69 and 74 oz. per inch width. After contacting 3M again, they have no tapes which will conform to the Fed Standard. In reference to the ASTM D3359 [link by ed. to spec at TechStreet] adhesion standard, the adhesion strength is determined by the supplier and user.
Best Regards,
Ira Donovan, M.S.F.
Kansas City, Missouri
---
(2002)
A. FED-STD-141 [link by ed. to spec at TechStreet] Method 6301.3, states an average adhesion of 60 oz/in. width. Actually 3M lists the #250 tape as 65 oz/in.
Michael Minner
coating shop - Milford, Connecticut
---
---
(2003)
!! Dear Readers,
I am happy to report that Intertape Polymer Group product PS3 is a VERY close match to the #250 tape discontinued by 3M in color, tensile, and adhesion to steel properties.
Regards,
Christopher Graw
- Marysville, Michigan
---
(2004)
Where can I find and order the "Intertape polymer group product PS3" that you mention. We are doing paint testing and I need to order the tape ASAP.
Thank you.
Ringo Monfort
- Inglewood, California
---
(2004)
A. The 3M #250 tape is still available (in the 1" wide size). However, it will be a special order item and the cost is not pretty. If you have your own tape distributor, they should be able to contact 3M for the product. If you do not, "Tapes, Etc." and Ameripak Company were very helpful in attaining the tape.
David Mays
- Elgin, Illinois
---
---
(2007)
If you're doing any work for Boeing or Boeing related you must use a shelf life for the 3M 250 tape of only 6 months per BSS7225. This means the distributors have to keep very new tape in stock and the cost will only go up.
Alan Vaughn
- Phoenix, Arizona
---
---
Permacel 99 tape for paint adhesion testing
(2005)
Q. We want to check our pipes and exhaust paintings by the standard of ASTM D3359 [link by ed. to spec at TechStreet] but we don't which kind of tape must we use for test. Can you give us a sample of tape name.
Hakan Yigit
muffler manufacturer - Istanbul, TURKEY
---
(2005)
A. You might purchase a suitable tape from Elcometer Ltd. This company has local distributors all over the world and they supply ASTM tapes.

Best,
Radana Brabnikova, Gamin s.r.o.
- Ostrava, Czech Republic
---
(2005)
A. This ASTM calls for Permacel #99, I think you can only get it from Gardco, check the website.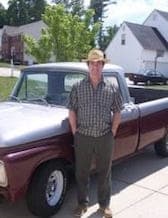 Sheldon Taylor
supply chain electronics
Wake Forest, North Carolina
---
(2005)
RFQ:
Need to know where to purchase the Permacel 99 tape, per
ASTM D3359
[link by ed. to spec at TechStreet]
spec:
Paula T
[last name deleted for privacy by Editor]
aerospace repair shop - Manchester, Connecticut
(2006)
RFQ:
Bonjour,
I want to buy the tape adhesive for testing the adhesion of metallic thin films deposit on SiO2 wafer (by the method ASTM standard D3359-95a).
Therefore, I want to know the reference, the company, the magazine ...where I can buy the tape Permacel 99 or Kapton?
Merci in advance.
TRAN DINH PHONG
- Vitry sur Seine, France
(2006)
RFQ:
Need to know where to purchase the Permacel 99 tape per
ASTM D3359
[link by ed. to spec at TechStreet]
spec.
Y.S Yoo
KHE - Republic of Korea
---
March 3, 2009
Q. Can we use Permacel 99 tape , as referred in ASTM D3359 [link by ed. to spec at TechStreet] ?
Pascal Roussy
- Montreal, Quebec, Canada
---
---
Adhesion tape and roll for Fed-STD-141 method 6301.3
April 24, 2009
Q. Testing coating as per MIL-DTL-0053022; request to process to adhesion test on paint per FED-STD-141 method 63.01.3 --

- Tape 3M-250 1" large is not available any more,
- Permacel 99 can't do the job,
- What tape (1" large, 60 oz/in on steel, ASTM D545486 type IV conformed as per MTL-DTL-0053022 request, elongation 12% or lest, tensile 38 lb/in or more) can do the job? and
- Where I can get that tape (just 2-3 rolls) with a good shelf life?
- Where I can buy a hand roll tool to proceed with that spec (4-1/2 lb, 3-1/2 dia x 1-3/4 large durometer 70-80)?

Thank you for your time.
Sebastien Rivest
supervisor - Quebec, Canada
---
April 27, 2009
A. There used to be a QPL that listed the 3M tape. Check with the prime office for the spec for their qualified products. I do not think that they can expect the lay person to do testing on tape.
When you find it, put it in a baggie and keep it in a cool, dry, dark place. I am not in favor of refrigeration for this.
James Watts
- Navarre, Florida
---
April 29, 2009
A. I don't know if any of the wise folks who support Finishing.com offers tape and applicators, but one firm that does is the Paul N Gardner Company. I'd contact them.

Lee Gearhart
metallurgist
---
May 1, 2009
A. Are you really sure that 250 tape is no longer available? Or is it that your local stockist has run out and told you it was discontinued to try and get you to buy something else? This has happened to me a few times.

Contact 3M and find out if it really has been discontinued first. They will also have a list of local stockists that regularly hold that product.

If they have discontinued it, boy, that's going to cause a world of hurt -- this standard tape has been called up in any number of specifications worldwide.
Brian Terry
Aerospace - Yeovil, Somerset, UK
---
June 10, 2009
A. We use 3M #250, it's still being made (3M is a local company here). Barry and Sewall Industrial Supply stocks it, sells it with certs, one roll at a time.

3M warrants specs for 12 months. Date code on roll is YDDDXXX, where Y is the last digit of the year of manufacture, DDD is the day of the year and XXX is the day's lot number.

We replace the tape before the 12 months from manufacture. It's a minor and manageable cost of doing business.
David dayton
- Minneapolis Minnesota
---
November 23, 2009
A. I work for 3M Company, Industrial Tapes and Adhesives Division, technical response. We discontinued this product temporarily about 8 years ago, then brought it back the same year after this cancellation. It has not nor will be discontinued again, and for some reason I keep getting calls about this lately, random calls, few and far between. Have no fear, the tape is current, still available, and won't go away any time soon. Case quantity in 1" size only. FYI.
Maria
, 3M Technical Support, Industrial Tapes
3M Company - St Paul, Minnesota
---
February 24, 2014
That is very helpful Ms. 3M, but if there is only a 6 month shelf life who needs a case?
Paul Arato
- Toronto, Ontario Canada
---
---
May 19, 2009
Q. I work in the QC department of a plating company. We have a new customer that is requiring a tape test be performed on their parts. The tape that they call out for is 3M 62002 or 6200C. I have searched and am unable to find this tape, even at the 3M website. Does anybody know of an equivalent or how I can get my hands on this particular tape?
Mandy Schroeder
plating shop employee - Naugatuck, Connecticut, USA
---
June 17, 2009
Q. Is 3M #610 a suitable alternative to 3M #250? We have been using it with no issue.
Long Nguyen
- Canoga Park, California
---
October 2, 2009
-- this entry appended to this thread by editor in lieu of spawning a duplicative thread
Q. Good day.

I want to know what kind of tape I need to use to comply with ASTM D-3359?
Edgar Marquez
Quality Engineer - Apodaca, Nuevo Leon, Mexico
----
Ed. note: For further discussion of adhesion testing of plating/painting with tape, please see letter 12599.


This public forum has 60,000 threads. If you have a question in mind which seems off topic to this thread, you might prefer to Search the Site