Where the world gathers for
plating, anodizing, & finishing Q&As since 1989
-----
Corrosion resistance of zinc plating vs. phosphating?

Q. What is the difference between zinc flake coated and zinc phosphate coated. And of these, which is the best finishing and best corrosion resistance for HSFC Bolts.
srinivasarao kotte
- Hyderabad & Telangana India
October 29, 2022
A. Hi srinivasarao. HSFC doesn't mean anything to me so I assume it's just a typo and you're referring to high strength friction grip (HSFG) fasteners?

Zinc flake coating is a corrosion-resistant final finish generally very well suited to bolts. Zinc phosphate is a pretreatment for paint or powder coating; it is not a final finish. If the structure, including the bolts will be painted, the zinc phosphate is probably okay and the paint will probably stick better to it. If the structure will be bolted together and then go into service without any further finishing, zinc phosphate is probably not appropriate.
Luck & Regards,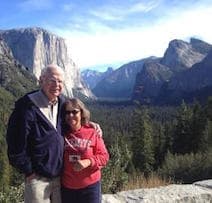 Ted Mooney
, P.E. RET
Striving to live Aloha
finishing.com - Pine Beach, New Jersey
A. Good afternoon. It's been awhile, figured I'd take a peek at finishing dot com!

Regarding fasteners: there are still some fasteners being zinc phosphated + oiled for automotive applications, which don't get subsequently painted. They tend to have the black pre-dip. Phos coating weight is also significantly thicker than what you'd find for a paint pretreatment. If I recall, most of these fasteners end up in the engine compartment. The black phos + oil coating actually stands up pretty well in this environment
Steve Bizub
- St Louis, Missouri
December 19, 2022

Hi Steve. Thanks for the input; I guess I somewhat overstated my case then -- welcome back :-)

Luck & Regards,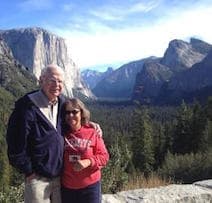 Ted Mooney, P.E. RET
Striving to live Aloha
finishing.com - Pine Beach, New Jersey



---
---
Q. Can We do plating process over phosphated steel parts?
Shrikant Bankar
- Pune , India
March 9, 2023
A. Hi Shrikant. You can't do plating on top of phosphating because electroplating can only be conducted directly on metal, and will only adhere properly when it has a metallurgical bond to the substrate ... but you can strip the phosphate coating and electroplate the parts.

Please give us the details of your situation so we can help best.
Luck & Regards,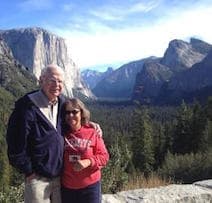 Ted Mooney, P.E. RET
Striving to live Aloha
finishing.com - Pine Beach, New Jersey



---
---
↓ Closely related postings, oldest first ↓
---
---
Q. Hi,
I have some doubt regarding the material for Zinc plating and zinc phosphating. Which one has the better corrosion resistance. I would appreciate if you clear my doubt.
Best Regards,
Toh Chun Thiam
Flextronics Technology (Singapore) Pte Ltd - Singapore
2002
A. Hello Toh. Zinc plating is a corrosion resistant finish. Zinc phosphating is for parts bathed in oil or grease, or for use under paint -- it's not a final finish.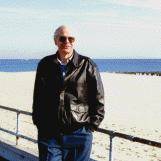 Ted Mooney
, P.E.
Striving to live Aloha
finishing.com - Pine Beach, New Jersey
Q. Hi, I really wonder if I apply my finishing for zinc plating is coated with yellow zinc and my zinc phosphate done with powder coating. To this which are the best finishing and best corrosion resistance.
Thanks,
Toh Chun Thiam
[returning]
- Singapore
A. Ah, now you're in a different and difficult area. Zinc plating is designed to slowly corrode to protect your article. Powder coating is designed to encapsulate the article, and to give it barrier layer protection. In a salt spray cabinet, I'm sure the powder coating will very easily far outperform the zinc plating; in a wet and acidic environment, even slightly acidic, the powder coating will win easily as well.

But in the real world, it's complicated; if the coating receives no abrasion or abuse, the powder coating is probably better; if there is scratching, abrasion, and limited maintenance, the zinc plating is probably the better choice.

Also, the zinc plating is both thin and a metal, and thus very well suited to mechanical applications and small screws. The powder coating is thick, and a relatively soft plastic/organic, unsuitable for some applications including abrasion and tight tolerance fits.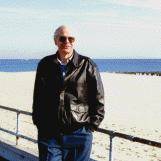 Ted Mooney
, P.E.
Striving to live Aloha
finishing.com - Pine Beach, New Jersey
A. To make it more clear what Ted wrote, the ratio of salt spray test hours ASTM B117 [affil link] is approximately one to five which means zinc phosphate will stand five times more than Zinc plated part yellow passivated, and almost 50 times for zinc plated clear passivated.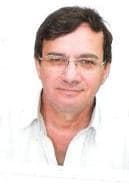 Yehuda Blau
YB Plating Engineering and Quality - Haifa Israel
A. Exactly, Yehuda ... which points out how silly it is to pick a finish based on salt spray hours because it's not representative of real-world situations. In the real world the zinc plated fastener might easily outlast the powder coated one.

We've all said it many times on these pages, although it doesn't seem to get much traction: salt spray tests are for insuring that a process is working as it should; they're not for comparing one finish against another. Hot dip galvanizing, applied post-fabrication, will usually vastly outlast any other finish in the real world -- with 50, 75, and 100-year maintenance-free lives in many cases -- yet they compare poorly to paint jobs of mediocre quality in a salt spray cabinet :-(
Luck & Regards,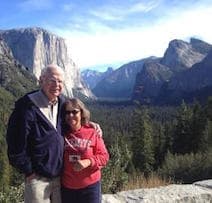 Ted Mooney, P.E. RET
Striving to live Aloha
finishing.com - Pine Beach, New Jersey