Live! From beautiful Pine Beach New Jersey: Welcome to the world's most popular metal finishing website
topic 14886
Gypsum as coagulant
A discussion started in 2002 but continuing through 2019
2002
Q. I am looking at "cleaning" up some of our waste water which contains a high amount (5%) of suspended solids. This solids is typically 90% minus 10 microns and is of the smectite clay family. This solids is colloidally stable and very difficult to settle out with conventional thickeners and flocculation. We have tried some calcium sulphate (gypsum) on a lab scale with some success. We are looking at perhaps doing it more on a large scale. Is there anybody out there who has used gypsum as a coagulant as well? What was your results and experiences with it? Is there any other "cheap" alternative?
Thank you.
COLLIN GREEN
- Pretoria, Gauteng, South Africa
---
2002
A. Being that gypsum is extremely insoluble, I would question the validity of its use as a coagulant. I have never heard of it being used in my 22 years in industrial water treatment, in fact, most designs and the like run from it as fast as possible when one does chemical balances and checks for process designs, as it has a tendency to foul up almost everything that it touches. Its rough on pumps, filters, and analytical instruments.
Why don't you look at some type of positive filtration device, such as a crossflow microfilter? It would eliminate most of the issues of the filtration of the solids from solution, and if selected carefully, could also save you money in chemical precipitation and coagulant use.
Tom Baker
wastewater treatment specialist
Warminster, Pennsylvania
---
2002
A. Clay minerals very commonly have ion exchange properties. Perhaps the calcium is displacing sodium or some other monovalent ion on the surface of the particles, and this destabilizes the colloid. If this is the case you might find that calcium chloride would work as well, or better.
Like Tom, I've never heard of gypsum being used as a waste treatment chemical. Calcium sulfate has given me numerous headaches in the past. It has a nasty tendency to form supersaturated solutions that drop scale/crystals/sludge in awkward places.

Dave Wichern
Consultant - The Bronx, New York
---
2006
Q. We are doing a job where we need to de water the ground. The water that is pumped out contains suspended solids such as silt and peat. the local council wants the water all treated to prevent the solids ending up in the nearby river. so I need to know what chemicals would work as a coagulant to make it sink to the bottom of a tank or if any one has an idea for a system to do the treatment.

thanks
Michael Whittaker
- Christchurch, New Zealand
---
January 20, 2009
A. We are using gypsum as a coagulant on clay materials.
Lime also responds well but increased the alkalinity from a ph of 8.0 to 10.5.
Gypsum on the other hand lowered the pH from 8.0 to 6.7 and flocculant was added.
We use it in our thickeners with great success.
Wallie du Toit
process engineering - Klerksdorp,Northwest, South Africa
---
---
February 14, 2019
Q. Can someone suggest in which place /plant in the world where gypsum (CaSO4.2H2O) is used as a primary coagulant in the waste treatment process?
indu mathi
- delhi, India
----
Ed. note: Why, please Indu? Tell us your situation rather than posting abstract questions please.
---
February 21, 2019
A. IMHO there are more of these than you might think. If the system uses a lot of sulfuric acid and uses lime as a neutralizer and doesn't use any other coagulating agent, then one might argue that gypsum (calcium sulfate, the reaction product of lime or calcium hydroxide and sulfuric acid) is the coagulant. Of course, those skilled in the art probably use a synthetic flocculant or coagulant, but this is not always the case. Since gypsum is only soluble to about 1500 ppm this generates a lot of sludge. Such sludges are, however, typically relatively easily dewatered.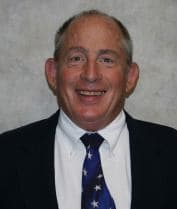 Tom Rochester
Plating Systems & Technologies, Inc.
Jackson, Michigan, USA


If you have a question in mind which seems off topic, please Search the Site