Live! From beautiful Pine Beach New Jersey: Welcome to the world's most popular metal finishing website
topic 14434
Adhesion between Ni and Au plating
2002
Q. I have just been assigned responsibility for a plating process. We are plating gold on top of Nickel on top of copper. My problem is adhesion between the nickel and gold.
I pattern the copper with a photoresist. Then clean in heated HCl, about 1 min. Then rinse in DI, and transfer wet to nickel plating bath, sulfamate base. Di rinse after ni plate, and transfer wet (to minimize oxidation of ni) to au plating bath, an alkaline, non-cyanide base. I strip the photoresist with Acetone [linked by editor to product info at Amazon], Ethanol, Methanol, IPA soaks and rinses. I then etch the copper from the field using FeCl, heated, with agitation. DI rinse, soak and rinse, then dry.
The problem is the gold comes off when tape is applied and pulled off. I do observe and undercut from the FeCl etch of between 0.5 to 1 mils. When I rub at that I can not lift the gold off.
I have been able to improve adhesion by heating item to 225 °C for 4 min. on a hot plate. However, we are not sure we want to do that.
Can anyone give me suggestions of how to plate au to Ni? I would prefer not to use a cyanide based STRIKE product. Can I do a strike type step within the au plating step in my present solution? Is this accomplished with lower current density or higher? How long would I have to do the "strike" process?
Thanks so much in advance,
Linda Suppan
- Chantilly, Virginia
---
2002

A. A simple reason may be loss of activation between Nickel and Gold. Going in "live" will help with that. Also the quicker the parts are transferred to the Gold the better.




Jim Conner




Anoplex - Dallas, Texas USA





---

2002

A. With the photo resist you need to be using an acid gold following an acid gold strike. The sulfamate solution of nickel must be clean and fre from metallic and organic contamination and at a pH around 3.8 to 4.2. High pH disfavors gold adhesion.




Robert H Probert




Robert H Probert Technical Services





Garner, North Carolina




---
2002
A. If your Nickel layer is clean enough you can directly do a gold strike (acid bath) then plate gold over the gold strike (acid bath). Lot of proprietary baths are available for Strike as well as acid baths.
A strike bath will also prevent carry over to gold bath and prevent the contamination of the gold bath. Acid bath is much preferred than Cyanide bath for many applications. The maintenance of Acid bath is quite simple compared to cyanide bath.
If you feel the nickel layer is not clean enough you can go for a Cathodic cleaning in alkali followed by 5% HCl dip then Gold strike and plate gold. This will have a very good adhesion to the base layer.
Good luck...
Karthik
[last name deleted for privacy by Editor]
- Singapore
---
2002
A. Hello,
On my side I'm just cleaning the copper/brass with soap and hot water before nickel plating, and after nickel plating I'm not activating because it is freshly nickel plate, then I do 2x Di rinse, and then gold plate it is not coming off, also if I tape and pulled.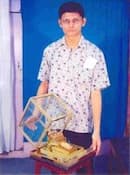 Dipen Pattni
jeweler/goldsmith - Dar-Es-Salaam, Tanzania
---
2002
A. Hi,
I agree with Mr. Probert. Most photoresists contain gelatin which is dissolved by alkalines and some of the by-products of this attack might be getting on the nickel surface thus affecting adhesion of gold and allowing the undercut. Try with acid or neutral gold solutions?
Good luck.
Guillermo Marrufo
Monterrey, NL, Mexico
---
2002
A. Hi,
If you have a high level of brightener or leveling agent in your nickel solution this can show a bad adhesion between gold and nickel.
Regards,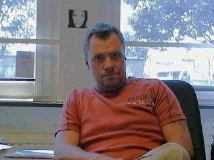 Anders Sundman
3rd Generation in Plating
Consultant - Arvika, Sweden
---
August 26, 2009
A. Dear Linda,
I agree with the majority of the Authors who wrote in to indicate that adherent gold films could be deposited preferably from an acid bath on a substrate pre- coated with nickel without the use of a cyanide based STRIKE product. An alkaline bath could also be used depending on the requirement of the Customer of the product to be electroplated. I have actually electroplated coherent films of Au on aluminum or stainless steel substrate pre-coated with nickel without the application of cyanide. The key point is to keep the substrate clean, devoid of oxidation before the electroplating process commence. One also must have a good knowledge of electrochemical behaviour of metallurgy of materials to manipulate the necessary applicable variable. factors required for sound electroplating plating finishes.
Former GE and NASA Aerospace Engineer, Group Leader.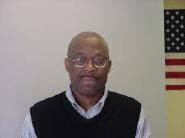 Bassey J. Udofot
Musgegon, Michigan
---
---
February 4, 2011
Q. Having trouble with gold plate adhesion over nickel plate (sulfamate bath). Tape test pulls 100's off the gold pads off as well as a light rinse / wipe with DI water. However, if I drop the curent density by 20% it passes with flying colors. Something with the brighteners? Can these be pulled out with a carbon filter and then start fresh?
How to monitor for brighteners / additives? Hull Cell only method?

Rich Wood
Engineer -
South Portland Maine USA
---
---
ASTM B 488-01 question
February 19, 2018
-- this entry appended to this thread by editor in lieu of spawning a duplicative thread
Q. Paragraph 6.5.2 of ASTM B488 [link by ed. to spec at TechStreet] (2006) recommends a gold strike be applied to the underplate prior to plating the gold top coating. I have a few questions about this gold strike:

1. What is the typical thickness of the Gold Strike?
2. Is the Gold strike an electrolytic or electroless process?
3. What is the purpose of the Gold strike?

Thanks!
Bob Diamond
Engineer - Hauppauge, New York, USA
---
February 2018
A. Hi Bob. We appended your inquiry to a thread which talks about it.
1. Thickness is only enough for coverage, probably a just visible layer.
2. The strike is electrolytic.
3. Probably the most important purpose of the strike is improved adhesion, but topic 37430 explains some additional justifications for and benefits of the gold strike. Good luck.
Regards,
Ted Mooney, P.E. RET
finishing.com
Pine Beach, New Jersey
Striving to live "Aloha"


If you have a question in mind which seems off topic, please Search the Site