World's #1 finishing resource since 1989
No login needed: Chime right in
topic 14065
Substances for Cleaning Pennies
Hi!
I am doing an experiment for a high school science fair. It is on substances found in the average American household for cleaning pennies. I need ten pages of research for the research paper (double spaced). I have already performed my experiment. I submerged (pre 1982) copper pennies in containers. Each contained 15 mm (1 tablespoon) of rubbing alcohol, Baking Soda paste, bleach, dish washing soap, ketchup, laundry detergent w/water, lemon juice, mayonnaise, mustard, vegetable oil, salt water , herbal shampoo, coke, vinegar, or glass cleaner for twenty-four hours. Afterwards, I rinsed each penny in 30 mm (2 tbs) of tap water. Then compiling my research paper, I read that I shouldn't use bleach or window cleaner to clean pennies. Why? I found that they clean rather well. Also, I used Google to find internet references, but I can't find any good ones. Can you suggest some real references? What makes those substances do this? What are the chemical compositions of these substances (for instance:H2O)? Where can I find out? I need references to people who have published works. I need an answer in two days.
Thanks.
PS: What is oxidation and how does it work?
Seth A.
- Valencia, California, USA
---
Many of the people you talk to here are published, Seth; but I've never heard of a published work about what common household substances clean pennies best and I really don't expect to find one.
You'll find published references in the library, not on the Internet, and that's where you really should go for your project. You might try the Metal Finishing Guidebook. You should find some info in the metal cleaning chapters about cleaning of copper.
What you did not do is submit your results for review here. People could probably help you.
But in the end, the best reference is your test results. Many of the mechanisms of cleaning are known only empirically or semi-empiricially, and not fully understood by professionals, let alone high school teachers. So if you're right, you're right--end of story.
The reason to not use bleach or ammonia is the safety issue. Bleach is actually chlorine gas dissolved in water; to stay dissolved it requires strong alkali to keep the pH very high, and if you accidentally mix it with a mild acid like vinegar, the chlorine will come out as a gas. People have died from mixing bleach with other materials in a kitchen sink. Tell your teacher s/he needs to hand out a warning about this in big red letters with the assignment next year!
Oxidation is the reaction between oxygen in the air, and the metal surface; the result is rust, tarnish, or other corrosion products.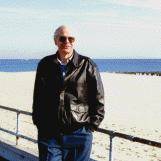 Ted Mooney, P.E.
Striving to live Aloha
finishing.com - Pine Beach, New Jersey
---
Hi Seth,
You can find the active ingredients of common household products on the labels. Because these products are usually blends of various components, you won't find a chemical formula on the label, but probably a common chemical name or trade name. In this age of the Internet, you can do searches on trade names to see what chemicals they represent. It is likely that the label will also list a URL for that company, which may lead you to additional useful information.
Good luck!
George Gorecki
- Naperville, Illinois
---
I have a good way to clean darkened pennies. I always clean my pennies at Taco Bell, while killing time. The reason is the hot sauce at any Taco Bell cleans those guys up pretty good. Then during a school presentation, you can whip out a Taco, some sauce and make the class wonder what your up to.
Good Luck!
Brian K.
- San Antonio, Texas
---
My question is: Will lemon juice clean pennies better then cleaning supplies?
Delshaun R.
- Sumter, South Carolina
---
Hi, Delshaun. That question has been asked and answered here at least a dozen times, so please search the site for the answers you need and the background info. But the thing is, it would take you less time to try it yourself (and you are probably supposed to), than to look up the answers someone else got. Good luck!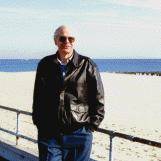 Ted Mooney, P.E.
Striving to live Aloha
finishing.com - Pine Beach, New Jersey