World's #1 finishing resource since 1989
No login needed: Chime right in
topic 1468
Surplus plating solutions: shelf-life? repurposing? trading?
A discussion started in 1997 but continuing through 2017
1997
Q. We are a completely closed loop plating operation which results in our plating tanks concentrating to the point we need to dilute them. We generate about 60 gals. of bright nickel solution per quarter. The solution is concentrated and fine to use once diluted. We also generate some tin-nickel solution that is also concentrated. Looking for someone who needs either.
Is there someone who recycles these types of plating solutions?
Allan J
---
1997
A. Hi Allan. Apologies, but we can't put you in contact with readers for such a transaction. It is a daily battle to keep a forum like this from turning into a spam-fest, and we have found that not posting contact info for possible transactions is an essential part of battling the spam :-(
Please see if a used plating equipment dealer can broker this to someone who finds your excess solution usable. They are constantly in touch with all plating companies and generally on top of all the needs in the area.
If not, companies like Cemco (So. Plainfield, NJ) or Inmetco (Ellwood City, PA) may be able to take your solutions for recycling at an acceptable cost.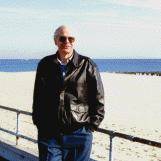 Ted Mooney, P.E.
Striving to live Aloha
finishing.com - Pine Beach, New Jersey
---
---
Shelf life of ZnSO4 and NiSO4 plating electrolytes
2003
Q. Hi,
We use ZnSO4 and NiSO4 for deposition of Zn and Ni, respectively. I have some issues concerning life of an electrolyte. If I have a electrolyte (of specific composition) and I used it for deposition 1) How can I know the amount of metal depleted from electrolyte 2) If, I store the electrolyte for some days/weeks, for how much time it is good to reuse. I would appreciate a quick response. Many Thanks.
Regards,
Pankaj Gupta
Materials Research Analyst - Baton Rouge, Louisiana
---
TUTORIAL FOR NEWBIES:

Mr. Crichton's answers are right. But we advise against incorrect 'reading between the lines' ...
In production electroplating 'nobody' uses raw chemicals for plating; they buy proprietary processes from vendors which include the wetting agents, brighteners, etc., and which usually come with technical help.

Also, most plating processes (except precious metals and chrome) use anodes of the same metal as the electrolyte; as metal leaves the solution to plate onto the parts, replacement metal dissolves into the solution from the anodes.
2003
A. Your answers are:
1) 1 Faraday will deposit 1 gram equiv. wt of metal, assuming 100% efficiency. Unfortunately not all metals are deposited with 100% efficiency. 1 Faraday is equivalent to about 96,485 Coulombs.
2) The electrolyte will be good for as long as you can keep it without getting contaminated or it evaporating away. You may want to keep it in a well sealed container to prevent any contamination by dust, debris or gases.

Trevor Crichton
R&D practical scientist
Chesham, Bucks, UK
---
---
Surplus Watts Plating Solution
2007
Q. We are a plating company located in Australia. We are looking at closing down our nickel plating operations and are looking at our options regarding the plating solutions. we have 750 kg of anode and 15,000 L of 300 g/L nickel sulphate plating solution. Given the very high prices for nickel at the moment, and that the tanks contain over 1 Ton of nickel metals, what are our options with respect to getting the highest return for this solution.

Has anyone successfully removed all the nickel from an old Watts bath? Is the rate of recovery worth the investment? Could a nickel refinery use the solution?

Regards,
Simon C
[last name deleted for privacy by Editor]
- Perth, Australia
---
2007
A. You are geographically not very far from a nickel refinery. You might ask them whether they want the materials.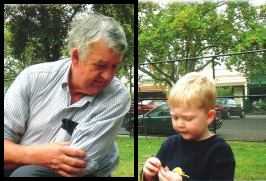 Bill Reynolds [dec.]
consultant metallurgist - Ballarat, Victoria, Australia
We sadly relate the news that Bill passed away on Jan. 29, 2010.
---
---
Decor potassium cyanide gold plating solution
2007
Q. I was recently asked to Ebay items for a retired metallurgist. I came upon ten 1-gallon containers of Decor product. made by Technic inc. Label on manual says "brilliant acid gold". I need to find an outlet for this item and find out more about legal transportation of items. Perhaps someone on this site could advise me. thanks.
Randy W
[last name deleted for privacy by Editor]
metallurgist helper - Oviedo, Florida
---
2007
A. Hi Randy. You can get an MSDS from Technic so you know what you are dealing with. Have you asked them whether they will take it back? Assuming that this is unused plating solution, it is not a hazardous waste because it is not waste. But it is hazardous, and transportation is probably governed by DOT.
If Technic won't take it, find a local plating shop (see our Shops Directory or your yellow pages) to take it. Don't expect much money for it (they'll be saving you a fortune) but make sure to do a bill of sale and make sure they pay you at least a dollar rather than vice versa, to document the fact that they bought saleable product and you did not dispose of waste! This is obviously just my limited knowledge, not legal advice, but plating waste products can get you deeply in trouble because the generator is responsible for them forever, no matter how much they pay for disposal.
It often strikes people as unfair that they pay good money for disposal, have no idea where the waste went, and are still responsible for it forever anyway, and they wonder how that could possibly be the law. Well, the EPA fears arrangements between waste generators and fly-by-night waste haulers who might improperly dispose of the waste and then disappear -- their solution is you remain responsible.
Good luck.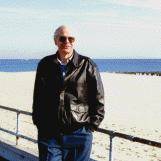 Ted Mooney, P.E.
Striving to live Aloha
finishing.com - Pine Beach, New Jersey
---
---
Shelf life of Rhodium Plating Solution
February 16, 2012
Q. I am having problems with dark spots in the rhodium plating process. I recently called the manufacturer and was advised there is a 1 year shelf life to rhodium baths whether opened bottles or not. Is this a legitimate response? I bought a number of bottles a few years ago to "stock" up and a brand new bottle has given me terrible results.

Bart

My email to them,

I have been experiencing problems of spotting continually without remedy and am incredibly frustrated with the rhodium process. I use a Rectifier tuned to 5 volts and 2.5 amps. I have used a copper, gold, and stainless dip wire. I use a platinized titanium anode supplied by Stuller 2" x 3" approx. mesh. I use the Clean Earth electrocleaner and activator. I use reverse osmosis water in all but the plating solution. I have electrocleaned from 30-60 seconds @ 150 degrees F I have activate for 1 minute then plated in 110 F bath for 10-12 seconds. The result is a decent looking plate but upon closer inspection there is discolorization or spotting. Often the spotting is the worst close to the dipping wire. I just tried everything with a brand new bottle. I have purchased multiple bottles from you over the years and have been having unsatisfactory results. Unless something changes quickly I will be forced to find another supplier as the rhodium solution is the only thing I have not changed completely. I plate only rings of typically jewelry store size , solitaires, eng ring, men's rings, etc.
Bart Louden
Jeweler - Canada
---
February 17, 2012
A. I think your current is too high. Try about 2 volts and leave the current to find it's own level. Increase time to between 30 seconds and one minute.
Neil Bell
Red Sky Plating

Albuquerque, New Mexico
---
February 19, 2012
A. Hello,
It's a shame that all your vendor can come with is that the Rh concentrate has expired. If I provided technical service of that level even years ago, I wouldn't have had many active accounts. I've had customers in the past use the same Rh plating solutions for more than four years. This of course is due to good plating practices and good housekeeping. I agree with Neil Bell that you should decrease your voltage. There is usually 8-12 grams of Rh metal per gallon in decorative applications, so you have to be very careful with voltage. Metal concentration goes hand in hand with applied amperage. You also want to be sure you have enough Sulfuric Acid in the bath. Good Luck!
Mark Baker
process engineer - Malone, New York
----
Ed. note: This one went a little off-topic from shelf-life and into rhodium plating troubleshooting; we have several threads on rhodium plating problems. But it does offer Mark's experience that shelving the product up to 4 years did not cause him problems.
---
---
June 30, 2016
Q. We have some very old Plating solutions that we want to sell from excess. I have 3 plating solutions that are Rhodium, Silver and Platinum. These solutions are possibly 30 years old and many are still sealed. In your opinion are they still usable? Thanks
Wayne E
[last name deleted for privacy by Editor]
- Huntsville, Alabama, USA
---
August 2, 2016
A. Good day Wayne.

You have questions.
You state the solutions are still sealed.
Are they in unopened shipping containers from the supplier? Do you have tech data sheets on the proprietary solutions?
Have you done an analysis on the metal contents, and have you performed hull cell testing to see if indeed they perform as required?
You need to determine the value of the solutions and how they perform.
You can sell/buy a clean, shiny used car, but if the heads are blown,how far will it go?
Good luck.

Regards,
Eric Bogner
, Lab. Tech
Aerotek Mfg. Ltd. - Whitby, Ontario, Canada