World's #1 finishing resource since 1989
No login needed: Chime right in
topic 1404
Electropolishing of silver
1998
Q. I'm looking for an (electro)-chemical polishing bath (composition or commercial) available for silver?
P. Berger
- Netherlands
---
1998
A. Graham's Electroplating Engineering Handbook gives two patents for commercial methods for the electropolishing of silver, both potassium cyanide baths.
U.S. Patent No. 2,416,294 assigned to Arthur D. Little, Inc.
U.S. Patent No. 2,610,143 assigned to Oneida, Ltd.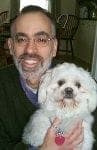 Tom Pullizzi
Falls Township, Pennsylvania
---
1997
A. Hi, P. In addition to Tom's response, you may wish to see topic 82, which deals with chemical polishing of silver, and cyanide-peroxide "jewelry bombing" (as well as electropolishing).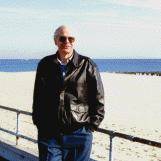 Ted Mooney, P.E.
Striving to live Aloha
finishing.com - Pine Beach, New Jersey
---
---
1998
Q. What commercial processes are available today, and from whom, which will allow extremely fine polishing (finishing) of silver coating down to several microns? An Israeli firm is seeking info on deposition technology to avoid waste when applying a silver coating to a surface that is not smooth to very high standards (by microscopic analysis). Current electropolishing is not to a satisfactory level and more stringent standards are desired for implementation. Any suggestions would be appreciated.
avigdor ben-dov
- Israel
---
---
Need Electro-glo 200
1999
Q. I wish to electropolish precious metals, mainly silver. A product called Electro-Glo 200 has been recommended, but I can't find the Electro-Glo Company, which was in Chicago. If they're still out there, I'd like to know.
Alternatively, is there another product I could use?
Nelson D. Durie
- Ottawa, Ontario, Canada
---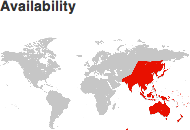 September 2013
A. Hi Nelson. I see a claim that "ELECTRO GLOTM 200" is a product of Dow, but only available in Australia & Southeast Asia, according to www.dow.com/product-line/electro-glo--electropolish/product/electro-glo-200/
if that's what this excerpt from that page means =>
But there is also a company in Illinois, Electro-Glo Distribution Inc., which offers electropolishing chemicals including Electro-Glo #200. So maybe the situation is that Dow handles their distribution in Australia & Southeast Asia? Good luck
Regards,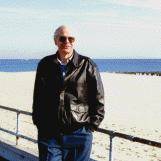 Ted Mooney, P.E.
Striving to live Aloha
finishing.com - Pine Beach, New Jersey
---
---
Will silver etching, electropolishing, or electroplating work best?
2001
Q. Hi,
The problem is as following: the composite silver-ceramic material is produced in the form of the tape, so that the silver sheet is enclosing the ceramic material. This material is then rolled. Could anyone give me a suggestion as to how to remove the silver surface, and in the same time to preserve the grain boundaries? So that the texture measurements could be done on the interface Ag-ceramics, or only the ceramics.
Etching with the mixture of NH4OH and H2O2 is too violent, rendering pitted surface, NH4OH and HNO3 is producing the same result, electropolish is not working with complete damage to the Ag surface. Mechanical polish is not working due to the extreme softness of the silver. I was wondering whether the electrodeposition would work?
Thank you,
Predrag Kisa
- Pittsburgh, Pennsylvania, USA
---
---
How do I electro polish sterling silver charms?
2006
-- this entry appended to this thread by editor in lieu of spawning a duplicative thread
Q. I have been told that we do not need to polish our sterling silver charms by hand but should be able to use electro plating and furthermore believe it is fairly simple to build a small system for ourselves - is this right - help we are not very techie and would appreciate some advice.

Regards,
John Goodridge
animal treasures - pet related giftware - Woking, Surrey, England
---
September 2013
A. Hello John. We appended your inquiry to a thread on the topic of electropolishing of silver, which hopefully may get you started. But remember that flying a Cessna is simple as far as piloting of aircraft is concerned, and an appendectomy is simple as far as surgery. Any of the 3 are low-tech, but not easy or trouble-free for the inexperienced. You can install a silver electropolishing system but there are enough operational problems, learning curve issues, and safety & environmental concerns that the easier way is to farm the work out to a job shop in that industry. Good luck.
Regards,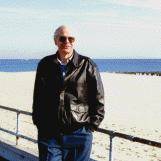 Ted Mooney, P.E.
Striving to live Aloha
finishing.com - Pine Beach, New Jersey
---
---
Polishing silver with least effort at home
1998
Q. I am looking for a way to polish a lot of silver with minimal effort (not interested in Brasso and elbow grease). Being an engineer, I would like to try electropolishing, yet I have no information on how to do it or even if it would work. Can you direct me to this information? Or maybe you know of a "Handyman" method to do it at home?
Jason Cook
---
1998
A. Hi Jason. This thread covers industrial electropolishing, which involves smoothing the surface by dissolving away the asperities. But I have the impression from the fact that you want to do this at home, that what you are looking for is electrolytic tarnish removal. In that case, please see topic 4785 for the simple technique of laying your silverware on an aluminum surface in a conductive solution. Good luck!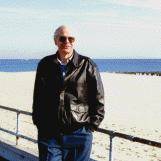 Ted Mooney, P.E.
Striving to live Aloha
finishing.com - Pine Beach, New Jersey