Where the world gathers for
plating, anodizing, & finishing Q&As since 1989
-----
Reclaiming Gold from Electronics & e-waste
March 7, 2022
Acronyms:
(to provide context, hopefully helping readers more quickly understand the Q&A's)
AP = acid-peroxide method
Q. Hello friends. So I recently obtained say 10 gallons of AP solution which a friend was using to "refine gold". Now I've done quite a bit of research and went and gotten PPE equipment such as gloves, vent hood, respirator, glass vessels, etc.
Now, to my knowledge, no gold or other metals was recovered from said solution; I have tested with stannous chloride and negative for gold. Is it possible this solution never broke down any gold? Or is there a way to clean this solution of what is in it? I'm a novice but am being safe and making sure area is safe as well just looking for better or easier way to refine lost metals and attempt to reuse solution for my batch thank you for any help in this matter.
G gonzales
- Bastrop, Texas
---
---
---
Closely related Q&A's, oldest first:
2002
Q. Hello All,
This Question is for everyone who may have an answer, But, mostly directed to Mr. Arnold Hoskins and Mr.Tim Hamilton.
I work for a company that maintains a data center for a major phone company in the south. I'm a maintenance man/ Electrician/ computer repair/ jack of all trades. We are constantly throwing away old pc's, gold tipped plugs ,circuitry boards, etc. My question is how can I find ways to remove the gold plate from these items and reclaim it. The info I have found has not come from a non-commercial site yet. Please let me know what you guys think.
Thanks,
Clark Chapman
- Brandon, Mississippi
---
2003
Q. I am looking for the same thing you are. What is the technology? It must be available and I suspect it is done with heat. HP is currently reclaiming many components of used computers. Please let me know any leads you might have.
Thank You,
Larry Lynes
construction - La Mesa, California
A. Please see letters 18889 and 771b for earlier responses to similar questions.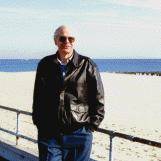 Ted Mooney
, P.E.
Striving to live Aloha
finishing.com - Pine Beach, New Jersey
---
2006
A. One way to remove gold is with mercury. Gold will dissolve in mercury. Then you heat the gold/mercury to remove the mercury. This is a very dangerous process.
Joe Whalen
electronics manufacturing - Enfield, Connecticut
---
2006
DON'T EVER USE MERCURY IN THIS FASHION.
Not only is it extremely hazardous to the environment, It's also illegal in the US.
Sure, it works to dissolve the gold, then you heat the mercury with a torch and the mercury evaporates leaving molten gold.
HOWEVER, then the evaporated mercury precipitates down into our drinking water.
James Fergason
- Portland, Oregon
---
August 22, 2008
A. You asked about gold recovery. Look at ishor systems. They have a system or systems for gold and platinum recovery that's only under 2000 dollars
Michael smith
- Gainesville, Georgia
---
August 2, 2011
A. You can liquify gold by setting it in 2 types of acid which are readily available.
Kevin Lee
- canada
---
August 2, 2011

Thanks, Kevin.
Yes, aqua regia, which is a mix of nitric and hydrochloric acid will dissolve gold. There are proprietary substitutes for the nitric acid, like SubZero, that are less dangerous in shipment and handling, but they become just as dangerous once mixed with the hydrochloric acid.
But the thing is, folks, there's a lot more to recovering gold from electronics that just finding an acid that can dissolve gold. Further, the world's environmental organizations are united in discouraging home recovery of gold from e-waste as they feel it takes a wrecking ball to their efforts to contain e-waste and, by cherry-picking the valuable, it derails their efforts toward sustainable recycling, and spreads toxins everywhere. Just sayin'
Regards,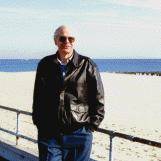 Ted Mooney
, P.E.
Striving to live Aloha
finishing.com - Pine Beach, New Jersey
---
February 13, 2012
A. I've seen many youtube science where just to pull the gold off the pins and other parts you would use hydrochloric acid. Put it on a simmer plate like a coffee maker plate for about 12 hrs and then use 4 parts vinegar to neutralize the acid. The hydrochloric acid eats the other metals that the gold is coating. Hope this helps.
Hydrochloric acid is the same thing as muriatic acid which is used to clean and treat pools. So go to a pool place; it's a whole lot cheaper than to buy it online. The strength is the same. It's based on the same thing as if you want a horse whip go to a porn store pay $27.00 or go to a pet store and pay $8.00 for the same thing; so shop smart instead of throwing money away.
david pennock
- woodland California
---
February 14, 2012

Hi David.
Thanks. Vinegar is acetic acid and it does not neutralize hydrochloric acid. You are probably thinking of baking soda. But readers need to be very careful neutralizing a strong acid: adding baking soda to acid produces a huge amount of fizz that both overflows and entrains the acid into little airborne bubbles like ginger ale.
The reason you go to a local store is community, not price though; actually, on-line purchases are generally cheaper. I surely agree that we should try to support local mom & pop pool supply stores & pet stores over mail-order; not so sure that civic-mindedness demands local porn stores over mail order though :-)
Regards,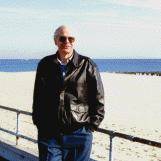 Ted Mooney
, P.E.
Striving to live Aloha
finishing.com - Pine Beach, New Jersey
---
---
March 29, 2013
Q. I am a collector of antique bottles, and digging old tips for 35 years. Have found lots of broken jewellery with gold. I have been putting it in a jar of mercury, and now I want to separate the gold. How can I recover the gold without too much trouble. Cheers, ron
Ronald Hanna
- Sydney, NSW, Australia
---
August 12, 2019
Q. Can you heat gold mercury too much with a torch that it designates all the metals in the amalgamated glob ?
Scott C Spencer
- Ogden Utah USA
---
October 2019
? Hi Scott. Can you offer us an alternate word for 'designates'? I'm not sure if that was a typo, or auto-correct, or what.
Regards,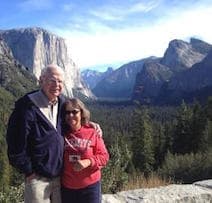 Ted Mooney
, P.E. RET
Striving to live Aloha
finishing.com - Pine Beach, New Jersey
---
---
October 17, 2019
Q. I'm Jobey and I'm helping my father with the gold recovery process and it didn't go as planned.

We soaked 3 scrap types in AP solution for two months. While straining the AP off Greg muck was found mixed with our gold foils washed multiple times in HCl and then finally in AP again while straining the AP I found more muck and no foils just particles. I want to know how to recover my gold.
Josaphat Small
- Castries, St. Lucia
---
---
April 12, 2020
Q. Wondering about how mercury dissolves gold as stated in a comment here. I have been a gold miner for years, and even old-timers would place copper plates in sluice box coated in Mercury because gold will stick to mercury. Then you have to remove the mercury from the gold. The problem is that copper and brass will also stick to copper so using it to collect gold won't really work because you still have to deal with brass and copper which is what the whole issue which e-scrap deals with. I have never seen mercury dissolve gold. It can coat it but it's still in its natural form. In creeks here you can find pieces of gold coated with mercury; they are silver in color and will stick to each other and if heated the mercury will boil off leaving gold.
Joe street
- baker city, Oregon
---
April 2020
A. Hi Joe. The word 'dissolve' is perhaps sometimes used in a somewhat 'slang-y' fashion. I've also read lots of times that mercury 'eats' gold, which is more obviously slang since mercury is obviously not a live sentient creature.

Mercury does form an 'amalgam' with gold, which is sort of an alloy, sort of a solid solution, sort of a mixture because excess mercury can be squeezed from it. I'm not sure that chemists, let alone the rest of us, can exactly define the mercury-gold amalgam.
The reaction occurs at the surface where gold meets mercury, so it happens almost quick as a flash, as you can see in youtube videos, if the gold is hammered into a large super-thin sheet of gold leaf...
But it happens much much slower if the gold is a low surface area chunk. I suspect (but don't understand amalgams well enough to truly know) that in the case of the little mercury-coated pieces of gold that you mention that there isn't enough mercury to 'dissolve' that much gold.
Regards,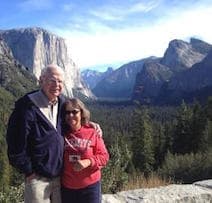 Ted Mooney
, P.E. RET
Striving to live Aloha
finishing.com - Pine Beach, New Jersey