Where the world gathers for
plating, anodizing, & finishing Q&As since 1989
-----
Putting graphite coatings on metal
Q. Hi,
I want to know how graphite coating is done? And what will the hardness of the coating be?
Nandakumar.N.Naidu
POLYMERS - Coimbatore, T.N, INDIA
2002
A. Graphite coating can be done using using cathodic arc, sputtering etc. The coating would have both graphitic and diamond phases whose ratio can be controlled. The films are actually called DLC. RF & microwave can be used.
H.R. Prabhakara
- Consultant
Bangalore Plasmatek - Bangalore Karnataka India
---
---
Q. I want to know more about graphite coating and process how to apply on metal surfaces and treatment on metals before coating & cost study.

best regards,
Mostafa Nojoumi
Shimi Frez Co - Shiraz, Iran
2006
A. Not many people in the world can tell you what it will cost in your country.
You need to define what you really want in more detail, but I am going to guess. I think that you are looking for a thin graphite coating that is somewhat like paint.
Do a web search for "dry Film Lubrication". Traditionally, this is moly disulfide, but several companies sell a graphite one.
Normally, it involves a phosphate coating, with zinc phosphate being better than iron phosphate. Costs more but is superior in many ways. Then the dry film material is sprayed on with a commonPaint Sprayer (HVLP) [affil link] and then is baked.
Try to find a local distributor for better tech services and availability.
James Watts
- Navarre, Florida
---
---
Q. I have steel parts that I want to Graphite coat after sintering and before forging. I'd like to spray coat them if possible. Is this possible?
Todd Brancaccio
- Ontario, Canada
2007
A. Graphite lubricant is easily sprayable. Are you looking for a lubricant or some kind of permanent impermeable coating, Todd? Do you want it to be absorbed into any holidays left by the sintering? (although you can't vacuum impregnate something by simple spraying). Please describe the required parameters of the coating. Thanks.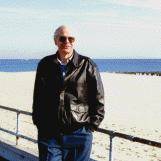 Ted Mooney
, P.E.
Striving to live Aloha
finishing.com - Pine Beach, New Jersey
A. Do a web search for graphite dry film lubrication. This can be abraded off, but it sticks extremely well to phosphated steel. Use moly di sulfide for aluminum. On sintered metal, I would try it to see if phosphating was necessary. It is so rough and porous that it well might not require it.
James Watts
- Navarre, Florida
A. If you are looking for lubricity, try tungsten disulfide. It adheres better than graphite, has a lower coefficient of friction and is applied dry. There are several processors who will provide the coating service.
Ken Sherwood
- Allentown, Pennsylvania, USA
---
---
Q. I work at a forging company, and my company is experiencing pitting issues on some of our aluminum forgings. My boss thinks it may have something to do with the die lubricant that we are using, but we have tried several different lubricants with very similar results. We do not anodize or anything like that.

Are there certain lubricants made for use with aluminum forgings? and perhaps more importantly are there certain lubricants that should not be used with aluminum forgings?

I haven't really had any luck finding anything relating to this issue, and was hoping someone could help me out.

thanks,
Bayunt
Bayunt Ollek
- Cleveland, Ohio
December 1, 2014
---
---
Graphite coating for heat and wear resistance
Q. "Graphite Coating on Mild Steel"
Will it withstand - high temperature and shocks?
What is the process of coating?
Sanjay Kulkarni
Mechanical Engineer - Sangli, Maharashtra, India
February 3, 2017
A. Graphite coatings can withstand very high temperatures and provide corrosion resistance because it's very hydrophobic, the coating can be applied by spray or brush on methods, you may want to research on Dry Graphite lubricants.
Marvin Sevilla
- Managua Nicaragua
---
---
Q. I want graphite coatings on tungsten carbide tools.
What is the method of coating?
Krishna Konjeti
- Hyderabad, Telangana, India
June 24, 2017

Hi Krishna. Since these are tools, I think you probably want the DLC/graphite coatings which Mr. Prabhakara explained? Please tell us whether you mean you are seeking an outside service to do such coatings on your tools, or whether you mean you are seeking equipment to do your own coating in house, or whether you mean you are considering opening a coatings service for the tool industry. Please study the answers offered by Mssrs. Prabhakara, Watts, and Sevilla and ask for clarification of anything you do not understand.
People asking for help outnumber those offering it by 20 to 1, so etiquette & efficiency require that we who are asking questions invest more effort in our questions than we ask of the responders who help us. Thanks and good luck!
Regards,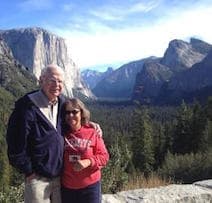 Ted Mooney
, P.E. RET
Striving to live Aloha
finishing.com - Pine Beach, New Jersey
---
---
Integrated coatings on graphite heat exchangers

February 13, 2018




Q. I want to do integrated coating on Graphite heat exchanger blocks. Please give me an idea for developing the system.

Rajesh Jayswal




Repairing work of graphite HE. - Vdodara, Gujarat, India






---

February 14, 2018

? Dear Sri Jayswal,
Could you please clarify as to what is this "integrated" coating and why you want to apply it on graphite ?

H.R. Prabhkara

Bangalore Plasmatek - Bangalore, Karnataka, India
---
---
Q. Is it possible to coat silicon nitride with a graphite coating (permanent)?
Sachin Patare
- Nashik, Maharahtra, India
February 3, 2020

Yes, it is. But please give us the who, what, when, where, & why -- because experience proves that the readers who can provide you with useful guidance are reluctant to do it if they must start with multiple paragraphs of ifs-ands-&-buts that probably aren't applicable to your situation anyway. Thanks!
Regards,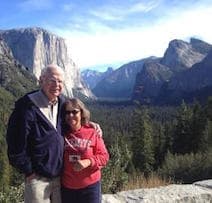 Ted Mooney
, P.E. RET
Striving to live Aloha
finishing.com - Pine Beach, New Jersey
---
---
Q. I want to electroform organics which are often brittle or soft. A thin graphite powder suspension where I could dip the organics or pour the graphite over without having to seal them first would be ideal, but a process with a spray on sealant would also work. It has to be waterproof as it is going into a bath for several hours, and ideally it would be quick drying and use a solvent/binder that is relatively easy to obtain. How would you solve this?

Fiachaire O'Malley




- Galway City, Galway




June 5, 2023






A. Hi Fiachaire.
I think the idea behind the lacquer/sealant is waterproofing, such that skipping it will cause the problem you're trying to avoid.
The manufacturers of very high quality brass chandeliers apply lacquer which is so highly thinned that they need 7 coats. Maybe what you need is multiple coats of very highly thinned sealant before the graphite? A silver-based metallizing spray might be more conductive than graphite. For super-precision metallizing for vinyl records, videodiscs, and CDs, 2-part silvering solutions, not dissimilar to mirroring solutions are used.
Luck & Regards,


Ted Mooney, P.E. RET
Striving to live Aloha
finishing.com - Pine Beach, New Jersey




A. I've found a lot of useful information on this website:

electroformingartist.com/seal-organics-before-electroforming/

... about hobbyist electroplating, especially with plating organic materials. Using an acrylic sealer spray seems to be the easiest.

Dillon Benson

- Wheaton, Illinois

August 1, 2023
---