Not a lecture hall but a roundtable with a seat for you!
60,000 topics spanning 36 years. Education, Aloha, & Fun
topic 13023
Plastisol vs. powder coating
A discussion started in but continuing through 2020
2002
Q. Hello,
We are a company in Turkey which want to work with plastisol coating. But our mind is a bit confused. Could you help us about plastisol coating? I mean its detail. And what is difference between plastisol coating and powder coating? Which one is more useful? Please give some information
Thank You, Best Regards,
EMINE ERSOY
- Maltepe, Istanbul, Turkey
---
2002
A. Powder coat and plastisol are very different. Powder coat is an electrostatic paint spray process. The details for this process can be found in the Organic Metal Finishing Guidebook put out by Metal Finishing Magazine.
Plastisol is a very thick coating of plastic applied by dipping a part into a liquid solution. Plastisol is used on bare tools (wrenches, pliers, etc.) to give it a nicer grip area. It is also used to coat plating racks to prevent the rack from picking up plating each time is goes through the plating tank.
Powder coat is much cheaper, and I imagine that this is what your customers are looking for. Plastisol is only used for more specialized applications when a thick non-conductive plastic coating is desired.

Tim Neveau
Rochester Hills, Michigan
---
2002
A. Generally, these topcoats are a thick tough surface finish with a flexible system and good adhesion. They are applied through dip molding, Plastisol bed coating and fluidized bed coating. They can be custom compounds to achieve hardness, flexibility, color, surface appearance, abrasion resistance, flame retardation, insulation and other desired characteristics to meet customer specifications. These compounds plastisols (PVC) can be designed for a wide variety of industrial and commercial applications serving the medical, toy, leisure, recreational, construction, textile, and automotive markets including:
Plastic coated
Handle grips
End caps
Hose protectors
Garlic peelers
Trailer ball covers
Diving tank protectors
To apply a PVC type coating, the metal part or rack that will be coated must be physically clean prior to application of the primer and plastisol. (PVC's generally require a primer before topcoat application but can also be applied with powder equipment).
Dip, spray or brush primer onto the metal part making sure the area that will receive the plastisol is covered with the primer. Place the part into an oven that has been preheated to 350-375 °F. The primer is cured when the metal part reaches 350 °F. The time for this occurs depends upon the mass of the metal part, the efficiency of the oven and other factors. Remove the heated part from the oven and immerse it into the liquid plastisol. Slowly withdraw the part moving it sideways very slowly to make sure the desired area is covered. The thickness of the coating will depend upon the mass of the metal part and the rate of withdrawal rate. Allow the part to drip so as to minimize any "tear drops."
Place the coated part into a preheated 350-370 °F oven and bake until the internal temperature of the plastisol reaches 350 °F. Baking time will vary depending upon the size and mass of the part as well as the efficiency of the oven. One indicator that the plastisol has cured is that the coating will become glossy in color.
Also please note that many company's use molten salt as a cure for their PVC lines and in a dip system. The primers are then generally a water-based primer.
Plastisols are measured using a Durometer. Some of the coatings carry vinyl dispersion containing MEK and MIBK. PVC carries Plastisol, vinyl and nylon materials and are usually developed for ultra thickness and durability.
Powder coats on the other hand are generally developed for less physical type durability and more cosmetic appeal, especially with thermo-setting topcoats. Thermoplastics are generally designed for more frictionless type functions and do not see the thickness that PVC can acquire.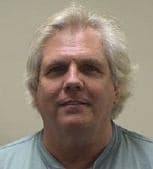 Bob Utech
Benson, Minnesota

A Guide to High Performance Powder Coating
by
Bob Utech
[affil. link to Amazon]
---
2004
I think you have not answering correctly about "plastisol coating". In fact "plastisol coating" has very little to do with "dipping" but mainly to "knife coating" to produce synthetic leather. If you want to know more please don't hesitate.
Regards,
PASQUALE CARLINO
- VERONA, ITALY
---
2004

Often a term can have more than one meaning, which is apparently the case with 'plastisol coating', Mr. Carlino.

But the previous responders are correct that, in their context at least, plastisol coating involves dipping the object (usually metal) into a hot tank containing liquid, plasticized, polyvinyl chloride. This is widely used as a tank lining, a coating for electroplating racks, a corrosion resistant coating for steel parts that will be exposed to acids, insulating grips for tools, etc. The term has been widely used by thousands of people in the plating industry for over 50 years, including in published journals and textbooks.
Thanks for letting us know the term is also used in the manufacture of vinyl artificial leather cloth :-)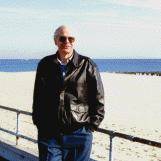 Ted Mooney, P.E.
finishing.com - Pine Beach, New Jersey
Striving to live Aloha


---
---
2004
Q. Hello,
I would like to know about the primer used for the dip coating.
1. Is it 1-pack or 2-pack?
2. Is it solvent-based?
3. What kind of resin system does it consist of (e.g., acrylics, epoxy etc)?
4. Can any additives be added to improve adhesion?
I hope someone can answer these or perhaps recommend some suitable technology.
Thanks,
KC Chew
PVC products - Shah Alam, Selangor, Malaysia
---
2005
A. When adhesion is concerned on metal parts, either steel, aluminum or alloys, every coating process have a suitable pretreatment on the metal parts. Regarding adhesion for plastisol coating, there is a waterbase phosphating conversion compound which is able to withstand high temperature about 280 °C prior to plastisol coating. It is supplied to the outdoor playground industries.
Andy Lim
- Kang, Selangor, Malaysia
---
---
February 10, 2009
Q. Is there a plastisol that can be sprayed from standard painting equipment.I have been asked to apply a type 1 ,class 2 to Mil-P-20689 [link is to free spec at Defense Logistics Agency, dla.mil] .03 to .09 thick.
Greg Dehart
- York, South Carolina, USA
---
May 1, 2009
A. Are you opposed to using a dip process to coat your part? With plastisol, getting the desired thickness and feel may require the right combination of material (viscosity) and temperature for curing the part. Plastisol requires heat to cure. .
Bethany freeland
- Saline, Michigan
---
---
May 6, 2009
Q. I want to make plastisol coating. But I don't know how to make a solution of plastisol . Can you help me to prepare a solution and steps of the process?
Korhan ERKAN
- Ankara , Turkey
---
July 21, 2009
A. Plastisol is a simple solution of PVC in plasticizer.
Additive like heat stabilizers and antioxidants are normally added. Colouration is done immediately before applying.
Plastisol can be "coated", "sprayed", by brush, deep coated, printed (textile screen printing).
Best way to produce it is asking to PVC supplier for a right "K" value depending on article/performance to be obtained.
Normally plastisol are available on the market "ready to use"...
Good Luck
luca tagliabue
- milano - italy
---
November 22, 2009
A. Dear Sir,
The plastisol products based on PVC powders in addition of plasticizer as a solution for PVC. The application of Plastisol coating, as we know, utilized on the Automotive manufacturers, specifically in paint shops and in purpose of dampening, anti-corrosion, sealing the hemmings, under body coatings, and .... Either we can consider the plastisol coating as a non-newtonian fluid which shall be controlled after production by Rheology instrument to determine the Viscosity and yield point.
Sincere salutation
pirooz pazouki
- Tehran, Iran
---
June 10, 2012
Q. Dear sir,
I have some questions about this coating --
PVC powder coating is a powder, like powder coating powder, but what is "plastisol"?
Is it a kind of liquid PVC? What is name of this product in the market and how to apply it? Is it the same cost as powder PVC?
What is the timing to dry and what is the temperature? Can I use it like dip coating in tank? How to coat it in dip coating? Make it warm before using it?
Thank you
ejaz
Ejaz Ahmed
- Dhaka, Bangladesh
---
June 13, 2012
A. Hi Ejaz.
Yes, plastisol is liquid PVC. After it dries/cures it leaves a thick, soft, PVC coating similar to a soft PVC lining material. I believe that coatings from 30 to 90 mils are customary. Thinner coatings can be sprayed; thicker coatings are dipped. There are air-dry plastisols, but I believe that the solvent based baked coatings are better.
A common application is the insulating coatings on plating racks. It is sometimes applied to the handles of tools like pliers.
Regards,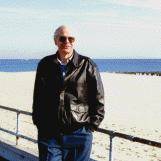 Ted Mooney, P.E.
finishing.com - Pine Beach, New Jersey
Striving to live Aloha
---
---
Plastisol as Maskant for Electroforming
February 24, 2016
Hello plating masters. I am contemplating using electroforming in building up a copper surface. My question is as follows: Is the plastic dip type item described in this thread removable after use or would you suggest a better item? I want to protect an area of the surface from additional build up in the bath but only need a temporary surface protectant until the rest of the item reaches desired thickness. Afterward the protective coating would need to be removed. Any suggestions or info on this matter is greatly appreciated.
Jamie Groskopf
- Willis, Texas USA
---
February 2016
A. Hi Jamie. Plastisol would probably work as a masking material, and you could probably remove it with a strong solvent; and certainly by burning it off. But ...
There are lots of masking materials that would be better, including "plater's tape" which is quite similar to electrician's tape, only heavier and usually colored. For a one-off "playing around" you might even try a couple of layers of electrician's tape. Otherwise there are maskants specifically for the purpose.
Regards,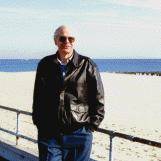 Ted Mooney, P.E.
finishing.com - Pine Beach, New Jersey
Striving to live Aloha
finishing.com is possible thanks to our supporting advertisers, including:


---
---
March 29, 2016
Q. Is there a practical way to measure thickness of plastisol that is used for protecting chrome plating racks.
Bruce Graham
Blount Canada Ltd. - Guelph, Ontario, Canada
---
August 6, 2016
Q. Dear Sir,

We are manufacturer of sleeves from PVC plastisol.
We have a problem of shine (Brightness) on surface of sleeve. If we increase heat during curing time, then shine is good but color gets burned out ... so how to increase shine without burning the color?

Thanks
Rajesh Patel
- - ahmedabad, gujarat, india
---
September 20, 2016
Q. Currently our hard anodizing racks are titanium clips with aluminum stem and plastisol dipped. This protects the fasteners and the aluminum stem. I have been playing with making my own racks and powder coating the aluminum stem and the fasteners. Is this a viable alternative to plastisol?
Mike Franks
coupling manufacture - Holmesville, Ohio
---
September 2016
A. Hi Mike. I strongly doubt it. I have seen powder coating used as a maskant for plating on a "once thru" process (the parts were powder coated in some areas, then plated where there was no powder coating). It was robust enough for one pass through the plating cycle with a fairly low reject rate, but hard anodizing involves higher voltages (48 V? 75 V?) than plating, and you obviously want it to survive hundreds of cycles or more.
Regards,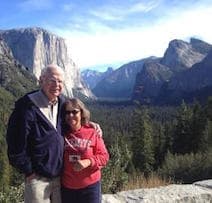 Ted Mooney, P.E. RET
finishing.com - Pine Beach, New Jersey
Aloha -- an idea worth spreading
---
---
Plastisol as a finish for steel roof and facade panels
January 27, 2020
Q. Question specifically relevant for the construction industry
I work for architectural practices as well as contractors in London. I usually specify steel panels for facade and roof application to be PPC or PVDF coated.
More and more companies are offering "plastisol" coating only.
Is there anyone who can advise which one of the two is "better", i.e., it has longer color and glossiness durability over the life of the building?
Luca Martini
construction - London, United Kingdom
---
January 2020
A. Hi Luca. I doubt that any other finish matches PVDF for long term exterior application. But a problem already evident in this thread is that 'plastisol' may mean different things to different people.

To we from the plating industry it means a very thick (0.030" and up, even 0.090") soft and shiny vinyl coating. Without a specification of exactly what is meant by the steel panel supplier -- pretreatment, thickness, application method, composition -- it is anyone's guess :-(
Regards,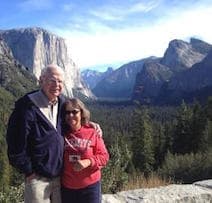 Ted Mooney, P.E. RET
finishing.com - Pine Beach, New Jersey
Aloha -- an idea worth spreading