World's #1 finishing resource since 1989
No login needed: Chime right in
topic 1312
Adhesion of lacquer paints to silver plated objects
1998
I am a fishing lure manufacturer. Getting lacquer paint to stick to silver plated lures is my problem. Traditional methods are not durable enough. While I do not paint myself, my supplier has attempted to search through the automotive industry and has come up with a fair product but not the standard I am looking for.
Jim Martino
- SPORTING GOODS
---
Silver takes a chromate, not usually useful for silver plate, but usually good for paint adhesion.
Is the paint over the entire lure, or only in selected areas? Send me one right away, as the striped bass are running, and the Long Beach Island Fishing Contest is in full swing!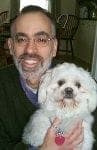 Tom Pullizzi
Falls Township, Pennsylvania
---
1998
Per the Metal Finishing Guidebook of 1994, in an article by Earl C. Groshart, Consultant, new silver can be painted immediately following thorough cleaning, preferably vapor degreasing, or maybe chromate conversion coated prior to painting. He notes that silver with sulfide tarnish, as long as it's not powdery, will take paint.
Michel Moninger
- Sarasota, Florida
---
1998
jim: I am waiting for my new purple with black and pink dots small tamiron honey bees. I hope that these will arrive very soon as the rainbow trout are very hungry for this particular bait. Best bait I have ever used as a downrigging bait. I have been downrigging on dale hollow in Tennessee for at least 15 years with suttons,evil eyes,andy riekers,swedish pempils,williams wobblers,and other various baits; however,TAMIRON by far is the best! I still have not received my purple with black and pink dots bait. hope it comes before the trout quit hitting. Let me hear from you soon!
mike wagner
pro trout guide
---
1998
Mr. Jim Martino,
We have had success applying lacquer base paints to metallic surfaces (i.e. boat propellers to prevent algae growth). We slightly sand the metallic surface, apply a base coat, followed by the paint application, then the protective coating.
It has worked for us.
Todd Miller
- Oceanside, California
---
1998
I have some old tarnished silver plated pitchers and coffee pots that I want to paint scenes on--purely decorative. What is a good basecoat and what is the best type of paint to use for this type of decorative arts? What can I do to ready the item for decorative painting?
Gloria Jean Tchorzynski
hobbyist - Canton, Michigan