Not a lecture hall but a roundtable with a seat for you!
60,000 topics spanning 36 years. Education, Aloha, & Fun
topic 12877
Chrome plating vs. stainless steel
Q. I was wondering if there is a difference in using chrome or stainless steel fixtures (trims, door handles, etc.) in residential architecture at the beach (does chrome 'suffer' from the effects of salty sea-air?).
Sandro Alberti
- Santa Monica, California
---
A. Hi Sandro. When something is stainless steel it is made of stainless steel through & through, and it stays stainless steel forever, although it does not necessarily remain stain-free, especially around salt.
When something is chrome, only the surface is chrome--the substrate is something else (aluminum, die-cast, brass, or steel). It is possible to chrome plate things very robustly. Chrome plated steel truck bumpers last years or decades in terrible conditions; chrome plated brass cleats and fittings can last years or decades on sailboats and motorboats in salt water. But it is also very possible to install chrome plated fixtures that will not do you proud--at some time you have probably seen chromed bathroom faucets and towel racks that are an embarrassment. I'd probably go with the stainless. Good luck.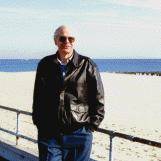 Ted Mooney, P.E.
finishing.com - Pine Beach, New Jersey
Striving to live Aloha
---
A. It depends on the quality and the thickness of each of the layers of plate. High quality will have a copper, two or three layers of different nickels and a thicker coat of chrome to withstand long term wear. Great plating will serve better than any SS. If you go the SS route, have it electropolished for a far better look and corrosion resistance.
James Watts
- Navarre, Florida
---
A. The early stainless steels were not equal to well plated chrome on brass for marine environments. Modern stainless steels, with a higher proportion of nickel in the alloy should outperform the average nickel/chrome deposit. Plated systems suffer from the porosity problem, and the cost of plating properly could be more expensive than using stainless steel.
Raymond Sebba
- Cape Town, South Africa
---
A. Type 316 stainless is preferred near coastal environment as opposed to others for better corrosion resistance.
In the area of trims, check into PVD coated stainless, such as lifetime door kick plates, door handles and trim. These products have been tested with salt water spray tests.
Chrome plated license plate frames for cars sometime do not hold up in coastal environments, but I suspect this is much due to the quality of plating as others have noted. We have tested lifetime mirror stainless steel license frames both natural and PVD Titanium Nitride gold plated and so far ... 2 years with no complaints.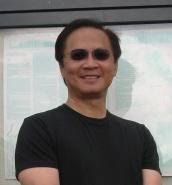 Michael Liu Taylor
specialty stainless steel distributor
Dallas, Texas
---
September 17, 2009
A. Hey Sandro,
Firstly, chroming is only as good as the shop doing the chroming.
If the chrome layer chips or scratches through, the resulting corrosion will spread, bubble, and peel faster than if corrosion starts on stainless.
Stainless is stainless throughout and can be re-finished if need be and is only limited to the thickness of the stainless. Kinda like comparing laminate flooring to real hardwood :-).
To answer your question the actual chrome layer does stand up very well to the salty environments. It's the thickness and how good the part has been chromed that eventually fails. If the part is going to be untouched, and undisturbed you may try chroming.
Personally I fab all my "chrome" stuff with 304 or 316 stainless steel and electropolish it as the last step before installing.
Cliff Kusch
electropolishing shop - North Vancouver, British Columbia, Canada
---
---
June 24, 2008
Q. Can expert eye distinguish stainless steel from chrome?
How to distinguish stainless steel from chrome by eye (physical examination)
Adnan Burhan
Engineer - UAE
---
June 24, 2008
A. Hi, Adnan. If you asked whether an expert wine taster could tell the difference between a $150 bottle of wine and a good $15 bottle, my guess is that the answer would be "most all the time, but not 100% of the time". If you then asked how a lay person could do the same, the answer could only be "you need to put in years of practice; no one can give anyone a few words that will instantly transform them into an expert wine taster".
I feel that I can usually distinguish the best "show chrome" from the best polished stainless because it just looks more specular and more reflective and lighter and has very tiny defects (it is nearly impossible to chrome plate a large object without even a single gas pit). But I cannot tell well polished stainless from chrome all the time, and it depends on the lighting and the shape of the part. An expert can probably distinguish them more accurately and more easily than I can, but I don't think there is a foolproof method. In any event, you would need a wide assortment of samples in order to train someone in that art. Good luck.
Regards,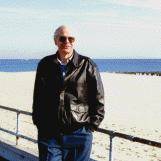 Ted Mooney, P.E.
finishing.com - Pine Beach, New Jersey
Striving to live Aloha
---
---
April 30, 2009
Q. Halo! I am student in form six.
My question is what is difference between "Chromed finish" and "polished finish".
Chin sun lip
student - Selangor, Malaysia
---
June 27, 2009
A. Hi, Chin. It's hard to put a fine point on an answer to an inexact description like "chromed finish" and "polished finish". Chromed probably means decorative nickel-chrome plating was done on the parts; polished means they were mechanically polished or buffed, probably with buffing compound, to produce a finish that is smoother and brighter than obtained with sandpaper.
We have an FAQ, "Introduction to Chrome Plating", that may help you. Good luck.
Regards,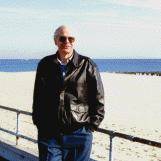 Ted Mooney, P.E.
finishing.com - Pine Beach, New Jersey
Striving to live Aloha
---
September 2, 2009
Q. I live in San Francisco and face the harsh west salt air. My high(er) end Baldwin ("polished Chrome") handle set and matching door knocker seems to be holding up well, although after a few years, I have been polishing them with Nevr-Dull [affil. link to info/product on Amazon] to offset some minor corrosion. My first question is: was there some type of "lacquer" finish that I am taking off of the handle set? Am I hurting the finish?

I am also searching for a nice door kick and have found the typical 6x34 .050 thick polished stainless steel door kick on line. Since the poor quality picture doesn't tell me what it really looks like, do you think it will match my Baldwin handle set? Do you think I could polish the door kick myself to create a matching finish?

My thanks for this nice forum. (also, my wife was born and raised in Brielle NJ)
Holland Ja
- San Francisco, California
---
September , 2009
A. Hi, Holland. I think the stainless kick plate (since it's advertised as polished rather than brushed or satin) will match your handset well. It is not conventional for chrome to have a lacquer on it; the chrome plating is usually the final step.
Regards,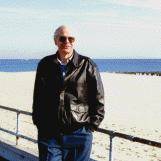 Ted Mooney, P.E.
finishing.com - Pine Beach, New Jersey
Striving to live Aloha
---
---
December 15, 2011
Q. Need a little advice on chrome plated versus stainless steel ball Valves, full port, wheel type (8 inch down to 4 inch). Application will call for medium pressure, about static of 150 psi, medium volume. Any advice on which will stay in service longer? Big price difference! Thanks.
John Tennant MP 40 years
- Winter Park, Colorado
---
---
January 24, 2012
Q. How do I remove RUST from several metal Puppy Pens. Urine and water have caused rust on several spots on the legs of the pen's? Can I paint them after rust is removed?
Betty White
Hobby Exhibitor & Breeder - Palm Springs, Florida, USA
---
January 26, 2012
A. Naval Jelly from the hardware store, rinse, dry, then two or more coats of a rust resistant enamel.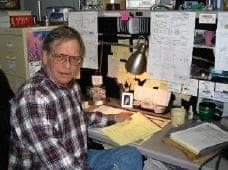 Jeffrey Holmes, CEF
Spartanburg, South Carolina
---
---
February 24, 2012
Q. Hi Team,

We're building a new home on the beach and are ready to purchase outdoor lighting fixtures. I know the salt air will be very harsh but I'd like to get 7-10 years out of these fixtures - garage, sidelights, etc. I've read here on your forum, some pros and cons of chrome and stainless steel. If it was your new home, specifically what material would you put outside?
Judy Edward
Retired, fishing person, gardening enthusiast - Flagler Beach, Florida, USA
---
February 24, 2012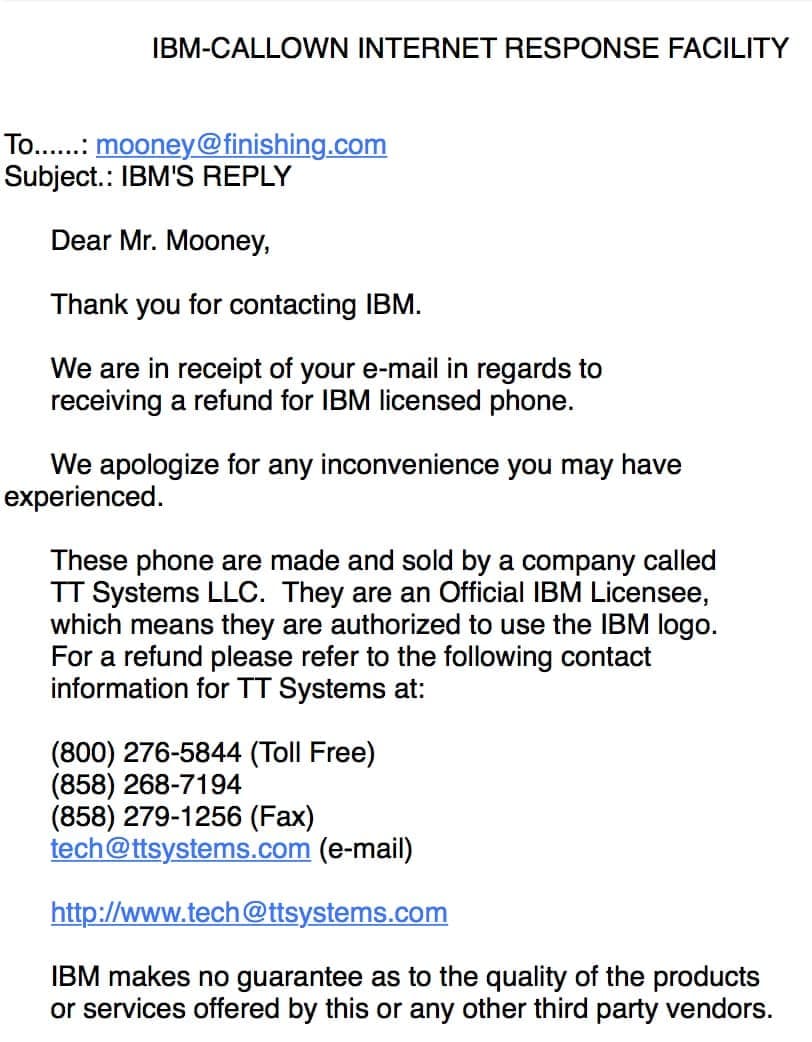 A. Hi, Judy. I'd go with stainless steel. Electropolished if you can find it.
However, with so much junk imported from China, where counterfeiting and substitution is rife, your only guarantee of quality is the USA supplier's name and reputation. Our previously mentioned FAQ on chrome plating includes a close-up of some chrome bathroom fixtures on sale at a big-box store that are already rusted. This is especially unfortunate in this age of "meatball whoring" where the shortsighted CEO's of many USA companies are licensing their logo/meatball to third parties to be slapped onto low quality imported junk in exchange for cash. I apologize for the crassness of the phrase, but the word "licensed" looks legitimate and innocent, whereas they are actually whoring out logos that so many people worked so hard to associate with quality ... so we should tell it like it is :-)
Personally, I think the single best indicator of quality today is to look at the instruction manual or warranty and see who you are supposed to contact in the event of difficulty or dissatisfaction. If it is someone other than the company themselves, it is a very strong indication that the company actually has almost nothing to do with the product and is simply prostituting their logo for fast cash. I've bought telecom products that were complete trash, and were labeled "IBM" and "AT&T", but seem to have absolutely no relationship to those companies except for being (cough, cough) "licensed".
Regards,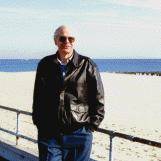 Ted Mooney, P.E.
finishing.com - Pine Beach, New Jersey
Striving to live Aloha
---
February 25, 2012
A. I live near the water and even powder coated lights are not standing up.
Consider bare aluminum. It will gradually turn a light gray and stay that way for years.
Stainless is cheaper than chrome plating and will last about as long. Whatever way you go, consider cleaning and clear coat or just a good coat of paste wax like carnuba based waxes.
James Watts
- Navarre, Florida
---
March 8, 2012
A. Right on the beach is a bad place for any metal. If you go stainless, try to get 316 rather than 304. As Ted mentioned, electropolished helps too. The key is maintenance. Left completely unattended, you're probably not going to get more than few years, but if you do good upkeep, pay attention and repassivate the surfaces at the first sign of any corrosion, you can keep them looking nice.
adv.
Let us know if we can help.

Ray Kremer
Stellar Solutions, Inc.

McHenry, Illinois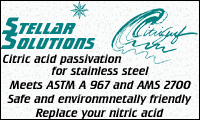 ---
March 9, 2012
A. I wouldn't use stainless, chrome plated or aluminum. You could use plastic, or you could use copper which would weather to chocolate brown with streaks of green. Weathered copper is presently popular with architects.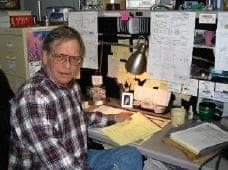 Jeffrey Holmes, CEF
Spartanburg, South Carolina
---
March 16, 2012
A. I agree with Jeffrey. We have a house at the Jersey Shore. (No, we do not know Snookie, and - it is not even near where they live!) The original outside light fixtures were made of wood-4 sided-open end cubes attached to the side of the house-original from the builder. Since they were open ended, it was very easy to change the bulb and since they were wood, they could be painted. We decided to change them out to something fancier, "White Lanterns" that were supposed to be "Rust Proof." The White Lanterns looked great-the problem came when we had to change out the light bulbs...the screws were corroded to the fixtures due of the salt air. We could not open the new light fixtures to change out the light bulbs! Had to. This time purchased ones that were specifically for the "Shore" -- Plastic Lanterns. They have openings at the bottom so I do not have to take any screws out to change any of the light bulbs. Hopefully they will work!
Note: Another idea I got from an Old Time Electrician who has worked at the shore for years ... put a thin coat of Vaseline around the threads of the light bulb before you screw it into the fixture, even for inside light fixtures at the Shore. It will make it much easier when you have to get the light bulb out someday. (Due to the salt-air corrosion factor.)
Gail Bogart
- Cherry Hill, New Jersey, USA
---
---
July 9, 2012
Q. Hi,
I'm Jane, Jane Bond. I would appreciate any information on under the counter water filters. I purchased one on line that comes with a water faucet that fits into the sprayer. I ordered one in Stainless but they sent to me "premium chrome" whatever that is. The unit was priced more than the stainless. I thought stainless was better. Your opinion in this matter would be helpful to me. Thank you.
JANE C. BOND
- PHOENIXVILLE, Pennsylvania, USA
---
July 10, 2012
A. Your posting has stirred but not shaken me, Bond. Nobody seems to be enforcing truth in advertising anymore, and "premium chrome" seems pretty meaningless anyway. So, unfortunately, your only promise of the quality of a finish is the reputation of the seller -- you simply can't determine it from the names they give to the finishes. I wish there was a "technical" answer for you, but the descriptions that vendors use for finishes are only sales tools to tell you what they look like; they are not specifications.
Still, I'd insist on the stainless steel because at least it has an established meaning, and because low quality chrome plating will accelerate corrosion rather than retard it.
Regards,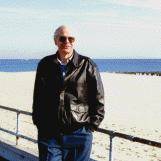 Ted Mooney, P.E.
finishing.com - Pine Beach, New Jersey
Striving to live Aloha
---
---
September 18, 2012
Q. I'm building an outdoor bar, and I am putting a beer faucet-tower on the bar. I was wondering whether I should go with a stainless steel, chrome-plated, or brass tower. I figure I'll have a cloth or tarp-style cover made for it, to help keep the elements at bay, but I'd still like to get the optimal material for outdoors.

Thanks in advance for your advice.
Dan Maguire
- Tuscaloosa, Alabama USA
---
September 19, 2012
A. Hi Dan. I don't think I'd go with brass for outdoors (you'll either have a lot of discoloration or have to polish and re-lacquer periodically). We have a chrome one and it seems to be holding up well. Stainless would be fine too, probably even better.
Regards,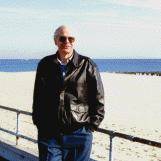 Ted Mooney, P.E.
finishing.com - Pine Beach, New Jersey
Striving to live Aloha
---
January 5, 2013
Q. Sir how can we remove or reduce the water marks on the large area of surface of metal.
Durgesh Tiwary
- Noida, India
---
January 6, 2013
A. Hi cousin Durgesh. You haven't given us any clues yet :-(
Please describe whether the metal is stainless steel or nickel chrome plating, whether you are creating these marks in your own factory, or whether you are a janitor trying to clean elevator walls. We have no clues. Thanks.
Regards,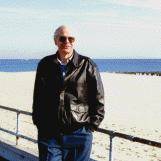 Ted Mooney, P.E.
finishing.com - Pine Beach, New Jersey
Striving to live Aloha
---
---
February 26, 2013
Q. Just wondering if there is any reaction between a stainless steel trough basin and chrome taps. I just remember something happened about 20 years ago but can't remember the answer. Thanks in advance whoever helps me out.

Thanks
Robert McGuigan
building services - Clapham - London England
---
February 26, 2013
A. Hi Robert. It's not a yes/no, it's all a relative thing. Chrome plating and stainless steel are galvanically similar, and they are both usually passive with a slightly electrically insulating oxidized skin, so galvanic action should not be an issue in most situations.
Regards,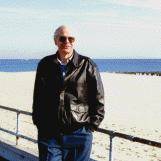 Ted Mooney, P.E.
finishing.com - Pine Beach, New Jersey
Striving to live Aloha
---
---
Want stainless sliding doors from China
July 13, 2014
Q. Hi
I am looking to purchase stainless steel sliding doors from abroad maybe China. Can you tell me what kind of certificates I should demand? By the comments above I understood that I need something with the #316 not #304.
shlomo aslan
- lido beach, New York, usa
---
July 2014
A. Hi Shlomo. We want to help you, but you didn't say whether you need two of these for your own house, or whether you are an importer or contractor wanting thousands to re-market yourself. If this is a personal purchase my personal opinion is that it's foolish to try to purchase direct from China rather than going through a retailer; the chances of it all working out well are slim.
But if you are a reseller who will be traveling to China to enforce your own quality standards, it may work out fine. It's probably not just a matter of certificates that the material is 316SS or 304SS that has been properly passivated after fabrication, it's a matter of someone has to be responsible for the design specifications, which means you either accept the manufacturer's, or you hire a consultant to write specifications for you, or you spend an awful lot of time developing the specifications for yourself. Best of luck with it.
Regards,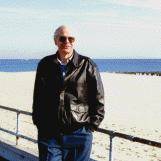 Ted Mooney, P.E.
finishing.com - Pine Beach, New Jersey
Striving to live Aloha
---
---
January 24, 2015
Q. Great forum -- some great info here for sure. Now it's my turn to ask though. We are doing a full rebuild due to a fire, and need to pick interior & exterior door fixtures and I am leaning to the polished stainless. There is a company INOX which I understand is manufactured in China -- good quality. I haven't costed the entire project out yet as we have just started the "looking" part. Would you say that polished stainless would be a less expensive way to go than going polished chrome? I honestly can't tell the difference. We need everything from hinges to door stops and I can see the cost per door becoming quite crazy. Thanks so much for your educated advise :)
Todd Byers
- Seattle, Washington
---
January 2015
A. Hi Todd. I can't give you pricing but I can explain what drives the costs, and that might help. As we said early on, stainless steel is the same material through and through. Type 304 and 316 stainless steels contain 18% chromium and 8 to 10% nickel, both of which are much more costly than plain steel or iron. So if you have a large, heavy stainless steel object, it is going to be expensive.
Decorative chrome plating has a layer of nickel plating under the chrome plating (sometimes several layers of nickel), and sometimes copper plating before that. The layers are very thin, so the material costs are minimal, but the labor cost of those plated layers and their quality control can be high.
So a piece of thin sheet metal a few inches square will not cost much for stainless and might cost a relatively high amount for the labor involved in plating. But a large stainless item, especially if made of thick material, tends to cost a lot because the material cost is high. When we picture large exterior door handles and strong hinges, it's easy to see stainless costing as much as chrome or more. When we picture delicate thin sheet metal lighting accents, the material cost for the stainless is minimal, so chrome will probably be more costly. Good luck with the rebuild.
Regards,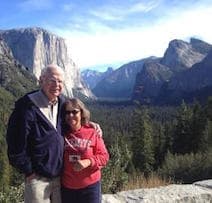 Ted Mooney, P.E. RET
finishing.com - Pine Beach, New Jersey
Aloha -- an idea worth spreading
---
February 10, 2015
A. Chrome plating will probably be the cheaper option in terms of base materials - you can plate onto CR or HR steels relatively easily, but you are putting down thin multiple layers as described by Ted. My personal preference would be for stainless steel (304 or 316), but to electropolish it. However, there is an issue with stainless steels, namely it tends to be soft and prone to scratching; this can make it unsightly, especially if it is bright stainless. Stainless also discolours on prolonged exposure to air and turns a milky white colour. However, if it is electropolished, it can retain its brightness for some considerable time, even in polluted city environments. It doesn't prevent it form becoming scratched, but does make it more resistant to scratching and you can always repolish it electrolytically if it does become too unsightly over the year.

Trevor Crichton
R&D practical scientist
Chesham, Bucks, UK
---
February 13, 2015
A. Chrome plating can be done over much less expensive metals so the overall cost will depend largely to the size of the items, their surface area and to some extent the difficulty of plating if they are of an unusual shape. Chrome is much harder than stainless steel but remember it is just a thin plating on a different metal. If you decide to go for stainless steel then pay the extra cost for 316 grade (marine grade) as it will not spot rust from atmospheric pollution as 304 will -- it will hold its good looks much longer.
Peter Christie
- Coolum Beach Qld Australia
---
---
June 26, 2016
Q. Hi, I have been looking for a resistant kind of material for our beach house for our wall lamps. Is die cast metal a good substitute for stainless steel? We have limited options in the Philippines and I was advised to get die cast metal lamps.
margie appa
- Muntinlupa, philippines
---
June 2016
A. Hi Margie. Chrome plating is a final finish, and solid stainless steel can be a final finish, whereas die cast implies that the item made of zinc (or possibly aluminum).
In this case you are not depending on the metal to resist corrosion, you are depending on the coating system (the paint and the pretreatment). It is very possible to protect die cast metal from corrosion with a good coating system consisting of quality phosphatizing, quality electrocoat priming, and quality powder coating. Unfortunately, the practical problem is how will you know -- other than from the manufacturer's reputation -- that you are getting quality. And today it's very hard to find a manufacturer with a good reputation. I think you need to go by the warrantee and make sure it covers appearance. Good luck.
Regards,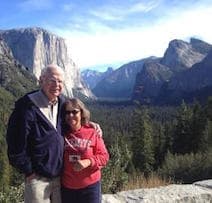 Ted Mooney, P.E. RET
finishing.com - Pine Beach, New Jersey
Aloha -- an idea worth spreading
---
June 26, 2016

Thank you Ted Mooney. With everything being made in China (as are the lamps that the store is offering me) I will really have to take a chance. I am sure the die cast should last longer than the plastic made wall/fence lamps we are presently using.
margie appa
[returning]
- Muntinlupa, philippines
---
---
September 6, 2016
Q. Hello, I was hoping you could help. We're having a new hardwood front door made for us and I was hoping to source all satin stainless steel items for the door furniture. I have struggled to find a door knocker that I like in stainless steel but have found one in satin chrome. Do you think it will look ok alongside the other satin stainless steel items or will it stand out as being different? Do you think that it may not last as long as a stainless steel one? Thank you for your advice.
Sarah Baker
- BATH, UK
---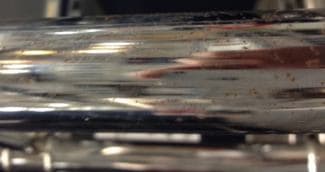 Tiny rust spots on bathroom shelving still in the store. This will bloom to significant rust shortly.
September 2016
A. Hi Sarah. I don't like to be unhelpful, but you're going to have to go by your own judgement as to whether the satin chrome and satin stainless steel "go" or clash. And unfortunately, one of the downsides of today's high technology is that it's very difficult to tell what something really is made of these days because as soon as people find a particular look attractive, manufacturers look for a way to simulate it less expensively. Chrome plated automobile parts can withstand the worst that the world can throw at them for decades, but "big box stores" sell low quality chrome that is rusting before you buy it. Sorry, but the manufacturer's reputation is the only thing you have to go by regarding longevity.
Regards,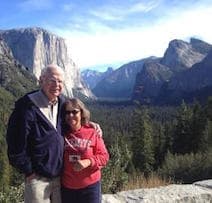 Ted Mooney, P.E. RET
finishing.com - Pine Beach, New Jersey
Aloha -- an idea worth spreading
adv.