Where the world gathers for
plating, anodizing, & finishing Q&As since 1989
-----
How to Anneal Stainless Steel to Soften It
Current questions:
Q. I've recently started using 304 stainless, mostly making hand hammered kitchenware items. What I'm doing to anneal for easier hammering/malleability is to put it in my gas forge until orange/reddish in color, then pound away until hardened, and repeat. My concern is, by doing this, am I releasing toxic fumes and/or degrading the properties of the stainless steel. I believe 304 has chromium and other metals that can be toxic. There is also a black oxide on the steel after my process, which I leave on as part of the finish. Just wondering if that may have any concentrated toxins in it as well.

I'm mostly concerned with exposure to any toxins that 304 may produce while heating, sanding, and pounding. And what the proper temp is so I'm not overheating, and possibly degrading the material in doing so.

Thanks!
Jim Dobbler
- Massachusetts USA
February 11, 2019
---
Q. I am bending HSS441 0.8mm thick tube into the shape of a "C" and I'm having difficulty maintaining the outer diameter of a "flare" process after the bend. The O.D. on the flare wants to oval in the direction of the bend.

Would annealing the tube after the bend (before flare) alleviate the tension and improve the condition of the flare? What temperature / duration would be a good place to start?

Thank you.
Brandon Layton
Automotive Exhaust - Bucyrus, Ohio, USA
March 25, 2019
---
---
↓ Closely related postings, oldest first ↓
---
---
2002
Q. I have some stainless steel blanks that I use for POW/MIA bracelets; they are about 2 mm thick X 7" X .5". The stainless is extremely hard -- is there a way to anneal the stainless to soften it up? I have a ceramic kiln I can heat it in if this is possible? Can anyone help?
Thanks,
John Sissons
silversmithing - Tacoma, Washington
---
2002
A. Hello John!
The stainless you have is likely in the cold rolled condition. Annealing is commonly done at 1900 °F or so, for roughly an hour. You want to cool it fairly fast, especially through the 1500 °F to 800 °F temperature range, to avoid 'sensitization'. In that temp range, the chromium and the carbon in the stainless tend to combine, which depletes your stainless steel of chromium, the magic element that makes it stainless. Water quenching is fine metallurgically, but it may give you additional distortion, causing your sheet to warp or bow.
If you do it in air you WILL get an ugly scale- will you be able to grind it off? I'd recommend trying a small piece to see if you can live with the discoloration. Alternatives include using small stainless steel bags offered by heat treat supply houses, or getting it done commercially in an inert atmosphere.
Good luck!

Lee Gearhart
metallurgist - E. Aurora, New York
---
January 15, 2018
A. The answer at the start of the thread confuses me. 1900 °F is way too hot for what the person wants to do. I am annealing 316 SST parts as I write this at 750 °F in an electric Kiln. 3 hrs at 750 with a 50 °F per hour cool-down and we went from getting Machined a single part per Carbide inset to 4 parts or more per insert. There is no scale formation and very little color change on the surface.
Brian Patrick
- Cleveland Ohio USA
---
---
March 17, 2011
Q. You mentioned something about stainless bags or annealing bags. Could you please extrapolate as I have some silversmithing students who are working in stainless and I'd love to improve our annealing process. Currently we are just using a gas/air torch (silversmithing style) and heating up to orange and holding temperature for say 10 seconds. I really wonder whether this has any benefit?

Regards,
chris maron
- Sydney, NSW, Australia
---
March 18, 2011
A. Hello Chris!

What I was talking about are small bags, or envelopes, made of stainless steel. You put your parts inside, fold the metal as tightly as you can to keep out air, and anneal the package. Nabertherm in Germany makes them, as does Sentry in the US under their Sen/Pak trade name. Google "annealing envelopes" or something similar and you'll see pictures of what I'm describing. They give reasonable protection at the high temperatures used for thorough annealing of 18-8 stainless steel grades. We use something similar when aging beryllium copper- I'll wrap parts in aluminum foil and flow nitrogen gas through the package, and it works like a charm. The parts go in shiny and come out shiny. Aluminum melts at too low a temperature for wrapping stainless steel, however.

Regarding your current practice, and looking at Uddeholm's temperature chart (www.uddeholm.com/files/Temperature_guide.pdf ) I see that orange is about 1700 °F, and that's pretty high. Ten minutes won't fully anneal stainless grades, as you won't get any carbide dissolution, but you will get a great reduction of the residual stress you put in from bending or cutting or other working. So it's worthwhile, and may be all you need, but if you want to heat higher for longer, try the annealing bags.

Good luck!



Lee Gearhart
metallurgist - E. Aurora, New York



---
---
May 20, 2011
Q. Is it possible to do annealing on Stainless Steel 316 (ASTM A213 [affil link] TP 316) tube size 1/4" OD, 20 SWG or 16 SWG? Can you suggest how to do this?

Is it possible to do the same for a 3/8" OD tube of similar thickness?

These tubes are usually cold drawn tubes, and annealing is required for relieving stresses developed due to work hardening
Nitin Kirloskar
Manufacturing - Pune, Maharashtra, India
---
---
March 27, 2012
Q. I NEED TO ROLL 1" S/S ROUND BAR 304 INTO THE SHAPE OF AN S BUT IT WANTS TO SPRING BACK WOULD ANNEALING HELP? OR WHAT WOULD YOU SUGGEST?
ROWLAND STANTON
- PENSACOLA, FLORIDA, USA
---
April 1, 2012
A. Hi Rowland!

You could bend it part way, then anneal, then bend it some more. Maybe take more than two steps, if you have the luxury. That would certainly reduce the amount of residual stress in the bar, and allow it to retain the S shape.

Good luck!

Lee Gearhart
metallurgist - E. Aurora, New York
---
---
April 9, 2012
Q. Is it possible to anneal 441 Stainless Steel Tubing?
How do you anneal 441 SS tubing?
Jim Austin
- Jackson, Michigan, USA
---
April 12, 2012
A. Yes it is possible to anneal Type 441 stainless steel tubing. Full annealing is performed by heating to a temperature between 760 and 830 °C for 90 minutes per 25 mm of thickness, followed by air quenching. Stress relieving, e.g., after welding, can be performed in the range of 200-300 °C.
Toby Padfield
Automotive component & module supplier - Michigan, USA
---
---
July 28, 2012
Q. Hi. I would like to make jewelry and other decorative items from old stainless steel flatware. Although it's possible to hammer it flat and bend it into desired shapes, it's hardness makes it quite difficult. Years ago I worked in a jewelry store and used a gas torch to repair jewelry. Because of that, I am thinking that if I annealed the flatware before trying to bend it, it's malleability would be increased. Unfortunately, I don't remember what we used for annealing...seems like it was some sort of pickling solution, then, of course, flux for effecting the solder joint. I'd appreciate any suggestions for making these items easier to work with as well as suggestions for where to obtain the annealing material. Thanks so much for your help! Deborah
Deborah Galloway
- Roanoke, Virginia, USA
---
June 18, 2014
Q. Deborah, did you get any response to your question? I would really like to know the answer too.
Mary Morrison
Student of metal jewelry - Rock Hill, South Carolina
---
June 2014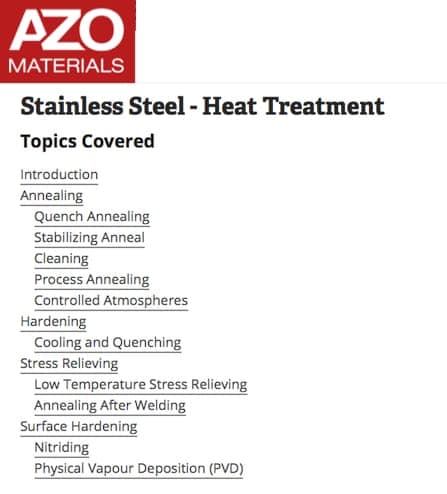 A. Hi Mary. Annealing for softening can be done, but it's by no means simple to understand, let alone do :-)
For example you harden copper by cooling it slowly, and soften it by cooling it rapidly -- whereas with steel you do the exact opposite. And with stainless steel, you also have to be conscious of cooling at the right rate through critical temperature zones as explained by Lee Gearhart. And then you have the issue of oxidation (blackening) unless you are able to exclude air with a special furnace or the stainless steel bags that he talks about.
I would not want to discourage you at all, but annealing stainless steel is a challenge you'll really have to work at, not a quick trick. And if you read jewelry-making forums I think they'll all suggest that you find sterling silver flatware, not stainless, for your designs :-)
Luck and Regards,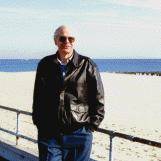 Ted Mooney
, P.E.
Striving to live Aloha
finishing.com - Pine Beach, New Jersey

Thanks Ted. I think your suggestion of sterling is the right one for me. I don't have a shop with anvils etc. Ah well.
Mary Morrison
[returning]
- Rock Hill, South Carolina USA
June 20, 2014
---
---
September 15, 2012
Q. What would be the procedure for annealing stainless rod for threading?
Paul Marshall
- Anchorage, Alaska
---
November 8, 2012
Q. We have a continuous annealing and pickling line for stainless steel. Can someone tell me the annealing cycle for 200 and 300 Series and low nickel of stainless steel with chemical composition.
R.K.Kushwah
- Angul, Orissa, India
---
May 8, 2013
Q. I need to drill an SS304 M8 stud. The material is very hard. Can anyone tell me how can I soften the material?
NAZIR KHAN
Heavy Equipment - Mumbai, INDIA
---
January 21, 2014
Q. How can 202 Austenitic stainless steel be softened or annealed? Please advise for above grade annealing temp., soaking and cooling process. etc.
With regards,
Tonmoy kr Mitra
individual - Faridabad, Haryana, India
---
Q. Sir,
I want to bend a ss pipe of dia 1 inch and thickness of 0.95 mm. Can annealing help me to bend that pipe easily without getting wrinkles?

Thanking you
Parag
Parag Chavan
Engineering Works - Ahmednagar, Mahrashtra, INDIA
August 18, 2014
---

Hello Gentle Readers ...
There is a pattern to this page: QAA QA QQA QA QQA QQQQQ -- Q's almost balanced by A's at the beginning, but devolving to a long string of Q's.
Please try to answer a question before asking your own; otherwise, readers will probably not see your question, the 6th unanswered one in a row, let alone take the time to answer it. Good luck.
Regards,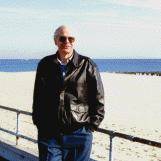 Ted Mooney
, P.E.
Striving to live Aloha
finishing.com - Pine Beach, New Jersey
---
Bending 1-3/4"OD x .120" wall 304/304L Tubing
February 6, 2015
Q. I am building a roadster replica. I have a 304 stainless roll bar, 1-3/4" OD x .120" wall tubing. The roll bar consists of a 180 degree hoop and a third leg which is fishmouth-welded to the top of the hoop. The third leg must be "bent" slightly to align with a chassis stub to which the other end attaches. Can I heat the fishmouth weld area and pull/bend the leg into the proper position?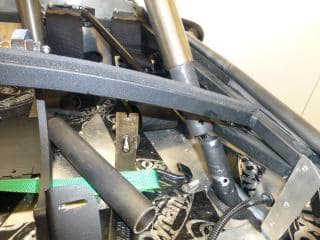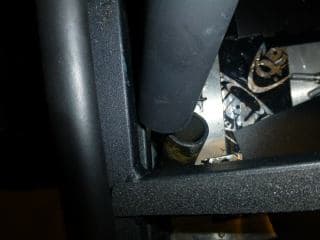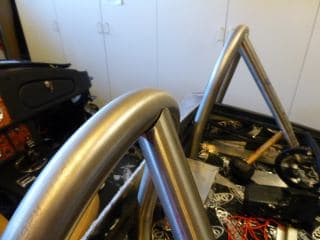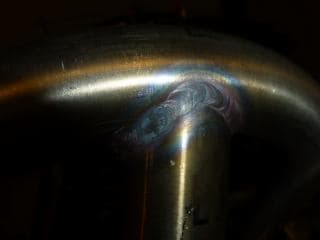 Dale Thomas
Car Restorer/Builder - Prescott, Arizona USA
---
February 8, 2015
A. Well, today we heated an area of ~ 3" all the way around below the fishmouth weld to cherry red while rigorously nudging the leg with a ratchet, 22 mm socket and a 4' length of 1-1/2" pipe. It took a lot of force, but it worked fine, with no pitting or visible deformation; should clean-up fine with a Scotch-Brite pad and lots of elbow grease.

Cheers, Dale
Dale Thomas
[returning]
- Prescott, Arizona USA
---
(you are on the 1st page of the thread) Next page >
---