World's #1 finishing resource since 1989
No login needed: Chime right in
topic 12373
Zinc oxide production by French process?
Current question and answers:
December 24, 2020
Q. Good morning all. I am very impressed with the valuable information I found on this forum and the level that Zinc Oxide producers have reached in India. But the problem that most zinc oxide producers still suffer from in the French process is the unwanted deposits that remain inside the crucible, as new producers in this area find it very difficult to clean the crucibles.
I ask those responsible for this forum and those who have more experience in dealing with this problem to provide us with information on the materials used to facilitate the cleaning process or any method that allows us to facilitate the cleaning process. Please reply as soon as possible.
Thank you so much Ted Mooney.
Bilal Dali
- Algiers, Algeria
----
Ed. note: Thanks for the kind words, Bilal. I (Ted) provide the space and mechanism for posting, but I have no knowledge of the French Process. Umesh Charki and Aghay Nagle have provided nearly all the answers on his thread :-)
---
---
---
---
Previous closely related Q&A's starting in:
2002
Q. Respected Sir,
I am chemical engineer working in zinc oxide plant, as plant manager. We are using French process for zinc oxide production. Our capacity is 10,000 TPA I would like to know more about French Process, with respect to productivity, controlling, cost and environmental cares.
Please do the helpful, thanking you,

Umesh Charki
- Thane, India
---
2003
A. DEAR MR CHARKI UMESH MALLAPPA, I'm a Industrial Engineer working in a Plant in Pilar BUENOS AIRES (ARGENTINA) where we produce all types of Zinc Oxide by the French and American Process.
We recently installed a 7th line of production. I would very much like to contact you to exchange information over the whole process.
Yours sincerely
Ignacio Olcese
- ARGENTINA
---
2003

READERS: Apologies for any misunderstandings, but this site is for camaraderie and public technical information exchange, and is made possible by supporting advertisers. Please don't try to move the discussion private, disenfranchising the other interested readers, or deprive our advertisers of the benefit of their generosity. We have all the room in the world for anything you wish to share.
Thanks!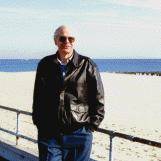 Ted Mooney, P.E.
Striving to live Aloha
finishing.com - Pine Beach, New Jersey
---
affil. link
"The World Market for Zinc Oxide and Zinc Peroxide"
from Abe Books
or

2003
Q. Dear Sir,
I am glad to see your letter, recently in month of August 2003, I have installed a new furnace which is giving us very good performance. It consumes 100 lots fuel oil of calorific value 9200 Cal/ litre for one metric ton ZnO production and gives us 4MT production per day.
We are operating 9 furnaces of capacity 1.7 MT/ day for oil consumption of 200 liters / MT ZnO. Now with the new furnace we are able to operate with lower fuel consumption and higher production rate.
So that our own production capacity will be 1000 MT/ Month which we are now getting from labor job operations.
Please tell me about liquid metal feeding to French process furnace as we have tried but we can not work with galvanizing plant dross as this dross gives us very viscous liquid metal which is very difficult to transfer to crucibles.
Please revert back,
Regards, Umesh

Umesh Charki
- Thane, India
---
2006
A. Dear UMESH CHARKI,

Your problem of viscous Liquid metal in melt transfer of Zinc Dross is due to formation of ternary Alloy of Zn-Al-Fe.

The metal has to be pretreated and then remelted to be ready to feed for ZnO production.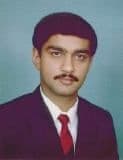 Qaiser Majid
Lahore, Pakistan
---
---
2004
Q. Dear Sir,
We are interested in putting up zinc oxide plant using zinc dross as raw material. Any assistance shall be highly appreciated.
Thanks,
Sharad Patni
- Indore, Madhya Pradesh
---
2005
Q. Hey Ignacio, I have recently joined my family business. The major problem we are facing right now is our high cost of production. I would like to know if you can help me out in this for our Zinc oxide Plant.

Here are my two specific questions:

1) Right now we have a furnace with production capacity of 1.7 MT/Day -- Oil consumption is 210 Liters (We use furnace oil for that) -- Can anyone help me in that? As in how much we can improve our efficiency in terms of oil consumption(oil is the major cost)

2) Our recovery from special high grade zinc metal is 120%, i.e., we get 1200 kg of zinc oxide from 1000 kg of metal -- can any one suggest what is the benchmark for that.

Awaiting your reply for these two questions.

Thanks,
Paritosh
- Udaipur, India
---
2005
A. Dear Readers,
I have just visited this interesting site. I have produced several research papers on ZnO French process and you may download for free as follows http://uk.geocities.com/shahromx/nano.html [Ed. note: that URL no longer works]
Have a wonderful day
Dear Paritosh,
1. For diesel oil combustion, you need to ensure perfect combustion from your burners - make air/fuel adjustment to get a blue flame. If this is not possible, make effort to clean the burners. If you still cannot get blue flame, check the quality of the diesel oil, it may not be pure.
2. Theoretically speaking, the maximum recovery is 124%. But it is impossible to achieve. Your 120% is good enough.

Cheers,
Shahrom M
- Penang, Malaysia
---
2005

Thanks Shahrom ... but please e-mail those papers to mooney@finishing.com for direct access right from this site, rather than asking the readers to go elsewhere for them. We've been on the internet since 1994 and an electronic BBS for years before that; anything sent here will always work for the readers whereas external links almost always break quickly, littering the thread with unhelpful dead ends :-)
Thanks & Regards,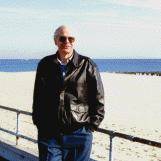 Ted Mooney, P.E.
Striving to live Aloha
finishing.com - Pine Beach, New Jersey
---
2006
Dear Mr. Shahrom M,

This is the first time that I had a look at your Research papers on Zinc Oxide. The work is indeed very good and for a person like me who has worked on Zinc Oxide for more than 12 years it's a delight .

Would appreciate you keep us posted on your further work wherever you can, I mean where you have no secrecy/confidentiality issues.
C.S.BIRLA
- Baroda, Gujarat, India
----
Ed. note: Sorry, as predicted, the link broke. No links please! Please send whatever info you have to mooney@finishing.com for direct posting here; we have all the room in the world. Thanks.
---
---
2006
Q. Zinc oxide -French process-Is there any change in type of filter bags used? Dear Sir, We are manufacturer of Zinc Oxide in India through French process.

Till date we used filter bags made of cotton cloth.we have heard that there is some new technology, which replaces this filter bags with much advanced filter bags made up of some plastic like material.

We would like to know something about it.

Secondly we are consuming around 225 litre of furnace oil per M.T of Zinc oxide; we want to reduce it. Kindly assist us.
ANKUR AGARWAL
- INDIA
---
---
2006
Q. Sir,
I am interested in zinc oxide by French process. I have started this thread 4 years back, thanks to you all for the discussion.
Now I am interested in crucible less furnace for French process. In this process natural gas will be used as fuel. in this furnace oxygen level will be monitored by zirconia tip censor to prevent zinc combustion inside furnace. flue gas as well as zinc vapors will come out of furnace; which will be cooled using forced convection as natural convection gives bulky cooling systems and cooling efficiency also very low.
Benefit of the process is high fuel efficiency which is major cost of production. low downtime as crucible charging and cleaning is avoided. Zinc blocks of 2 to 3 MT can be charged in the furnace.in small place we can install furnace of 10 MT per day capacity.Furnace oil furnace is not giving efficiency above 40-45% but in gas fired furnace with direct firing will give efficiency up to 60-65 %.
If anyone is working in such technology please revert back in discussion.

Umesh Charki
- Thane, India
---
2006
A. For My above query about 'crucible-less furnace' I got more information From Dr. Peter Robinson (Canada) as follows,
ZnO will be produced in the furnace due to the Boudouard reaction-
Zn + CO2 = ZnO + CO

This reaction is at equilibrium at around 950 °C, at higher temperature, formation of Zn metal is favored.
Presence of ZnO will make process very difficult to control because there will be a cold interface with the liquid zinc.

Only direct heat method that I know of that is working is the Larvik furnace. This uses a resistance element above the zinc liquid. Cost of electricity is prohibitive in most cases.

I believe crucibles are the most cost effective route to ZnO. Crucibles need to be large, semi continuous liquid charged and configured for regenerative heating.

If anyone have such helpful information please participate in the discussion.
Thanking you all,

Umesh Charki
- Thane, India
---
---
2006
Q. Dear Sir,

We are leading manufacturing of French process Zinc Oxide. Our problem is that we are not getting desired yield from metal as well as dross grade Zinc. We have used SHG grade zinc, i.e., 99.99% pure.
As per theory 1 MT Zinc gives 1.2447 MT of Zinc Oxide but we are getting only 1.2 MT Zinc Oxide and in case of dross we treat 94-95% Zinc dross in the furnaces we get only 1.1 MT Zinc Oxide please guide us how to get more yield by focusing on which parameter. Here dross grade zinc is having alloy of Zinc, aluminum, and Iron some % of Lead. Please guide us melting temperature and conditions if there.

Regards,
DILIP .T.PATIL
- Daman
---
---
2006
Q. Dear All,

I am an IIT-Kanpur graduate and one of the directors at a company in India.

We are manufacturing zinc oxide by French as well as other processes, 20 tons/ day.

I would like to know if anyone has some idea how we can get acicular zinc oxide in the French or in the rotary process. This type of material is required by some speciality rubber compounding application.
Sumit Agarwal
zinc oxide manufacturing - Kanpur, UP, India
---
2006
A. Dear Sumitji,
I am working as COO at a company in Mumbai. As per my knowledge we cannot form acicular zinc oxide directly by French process. I know about two processes, one is hydrothermal discharging-gas method, and second is flame spray pyrolysis.
You can find more about these processes.

Umesh Charki
- Thane, India
---
2006
A. Greetings CS Birla and fellow ZnO enthusiasts,
A million thanks for your interest in my PhD work on ZnO. In my work, I analyse the various primary particles that made up the ZnO agglomerates that are commonly found in gas phase synthesis and flame spray pyrolysis. It is true that you cannot obtain acicular structures from French process or flame spray pyrolysis. But I believe it can be done. From my research collaboration with one ZnO factory, we are able to produce acicular nano particles of ZnO at a rate of 1kg per hour. But the process is highly unstable and the quality of the nanorods are poor. I am now designing a novel furnace that can perform continuously (not batch type) and produce uniform nanorods of ZnO. Process parameters are the most important control variable especially the partial pressure of oxygen and the level of zinc gas supersaturation. For knowledge of this novel process some royalties must be affirmed.
Best wishes,
Shahrom M.
- Malaysia
Ed. note: Share only what you consider non-proprietary, Shahrom.

Readers: As previously noted, this site is for camaraderie and public technical information exchange, made possible by supporting advertisers. We ask that people not try to move discussions private; and comment spam is the bane of every public forum. Thanks!
---
---
2006
Q. Sir,

Kindly suggest me Free zinc particles free Zinc Oxide by French process, means how to control free zinc particles it is possible by proper filter cloth or something please guide me. I await your valuable suggestion in this regard,

Thanks,
D.T.PATIL
- Daman
---
2006
A. Mr. Patil,
In French process zinc combustion is gas phase reaction, Which is controlled by concentration control (Partial pressure of gases) of both the gases. Also for burning of zinc totally zinc particles should be properly dispersed. One method is try to burn zinc totally by increasing oxygen partial pressure and after that you can separate zinc particles by using proper gravity settler. as zinc particles are heavier and larger than zinc oxide particles.

Umesh Charki
- Thane, India
---
2006
Q. Dear Mr Charki

We are manufacturer of Zinc Oxide and would like to know couple of things

1) Right now we have a furnace with production capacity of 1.7 MT/Day - Oil consumption is 210 Liters( We use furnace oil for that) : My questions is is this the right consumption or it can be reduced?

2) Our recovery from special high grade zinc metal is 120% i.e., we get 1200 kg of zinc oxide from 1000 kg of metal : Can you suggest what is the benchmark for that.

Thanks,

Paritosh
Director
Paritosh Mehta
- Udaipur
---
2006
Q. Dear Readers

We are planning to set up a new zinc oxide production factory. We have designed a furnace with two crucible with the help of technician. many producers use only single crucible furnace. We are going to use dross as a raw material. Kindly let me know advantages and disadvantages of double crucible furnace.
Sunil Aghara
- Morbi, Gujarat
---
2006
Q. Dear Mr. Umesh,

You are the expert in this, Is it possible to separate Free Zinc particles in our process Or other effective classification system is to be require please suggest.

Regards,
DILIP PATIL
- DAMAN
---
2006
A. Dear readers,
Thanks you all as the discussion is going to be interesting. Following are some points in which I am giving answers.
1)Mr. Paritosh, Furnace production capacity is defined by zinc vaporization rate.Which is depend upon rate of heat input to the furnace.Heat required by zinc to vaporize ( 30 °C to 907 °C) is 540000 Kcal Per MT. On this basis your furnace efficiency is at 28-30%. You can improve furnace efficiency for lower furnace oil consumption.About recovery It is good kind of recovery, But can improved to 121.5%. by controlling byproduct generation

2)Mr. Sunil, In zinc oxide industry most of the furnaces are twin crucible furnaces. In this type. Heat distribution is equal and proper for both the crucibles. The Temp. required for zinc vaporization is 950 °C. So temp. difference ( Delta T) should be about 150 to 200 °C. For maintaining high temp. inside furnace, cooling of the flame should not be done below 1000 dg C.

3)Mr. Patil, Excess reactant is Oxygen, you can increase oxygen level by increasing conveying air. Which gives good dispersion for zinc particles and quenching to zinc oxide for finer particles. After that use better settler. You will find results after trial and error.

In case of anyone have different setup please share the experience.
Thanking you,
Umesh

Umesh Charki
- Thane, India
---
(you are on the 1st page) Next page >
Skip to newest posting

---