60,000 Q&A topics -- Education, Aloha, & Fun
topic 12073
Zoo needs UV reflecting finishes for aluminum or stainless steel
A discussion started in 2002 but continuing through 2020
2002
Q. I am looking for a finish for either aluminum or Stainless steel which will reflect the maximum amount of UV light and remain reflective in a hot and humid climate. I am designing a tube skylight for a zoo and the animals need lots of UV. Tube skylights are optimized for visible light and are too small for my requirements.
Ian Swope
Amaze Design - Boston, Massachusetts
---
2002
A. Hi Ian,
I would pick a 300 grade stainless steel material. When highly polished it will reflect about 60-65% of all light wave lengths hitting the surface. Some of this light may not be usable from a UV perspective. If you have a clear cover over the stainless steel opening Type UV1 wavelength will be blocked by the plastic. Visible light will transmission will be about %90. You will also need to keep the stainless polished or cleaned. All stainless will lose some of its specular luster over time, reducing the reflectivity of the stainless. Also for maximum light performance, the law of reflection still applies, whatever the incident angle is striking the surface will be reflected out at the target area that angle. So proper ray tracing is in order before you fabricate the stainless structure.
Best regards and good luck with the project,
David Vinson
Metal Arts Specialties - Leonard, Michigan
---
2002
A. For the type of UV you desire for animal health, a polished aluminum surface will give you about 90% reflectance. The trick is how to keep the polished aluminum surface from oxidizing; a coating of SiO2 or MgF2 should do the job. If stainless steel is a requirement for structural reasons, Consider a 300 series steel, electropolish the reflecting surface and follow this with rhodium plating (will likely require a nickel interlayer). This polished coated surface should provide a weather-resistant surface reflective in the near U.V.
It is going to be tough to pipe in the kind of U.V. energy you require, because of the excess of thermal (visible & IR) energy from the ambient sunlight. Maybe you should consider the use of commercially available lighting for U.V. illumination. 'Just my $0.02 though.
Dale Woika
Surface Conversion Sciences - Bellefonte, Pennsylvania, USA
---
---
April 25, 2020
Q. Can an aluminum finish from spray paint (I'm thinking Rust-o-leum's Aluminum Bright Coat) be an efficient alternative to "real" aluminum?
Jefferson Jones
NYEOC - Shaker Heights, Ohio
---
April 2020
A. Hi Jefferson. Actually, white paint is more reflective than aluminum colored paint, and you'll often see it on the fluorescent tube housings for school, office, and garage lights; but reflectors for streetlights, and indirect home lighting, and doctor/dentist lights invariably use bright-dipped anodized aluminum.

Where and why do you want to use aluminum paint as a substitute for aluminum?
Regards,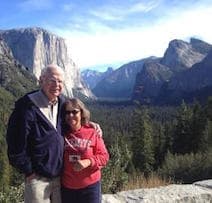 Ted Mooney, P.E. RET
finishing.com - Pine Beach, New Jersey
Aloha -- an idea worth spreading
---
April 26, 2020
YQ. I'm building a footlocker-size UV-C decontamination unit. Instead of using aluminum tape, it would be easier to spray paint it. I believe white paint absorbs UV-C light.
Jefferson Jones
[returning]
NYEOC - Shaker Heights, Ohio
---
April 2020
A. Hi again Jefferson. Thanks. You're right, white house paint only reflects about 20% of UV-C whereas aluminum can reflect about 50% maybe more.
I don't know for a fact how well aluminum colored paint reflects UV-C, but I'd bet not well. I do see that there are some patents for UV-C reflective coatings.
Regards,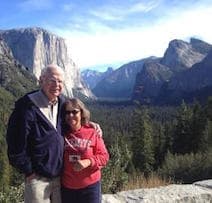 Ted Mooney, P.E. RET
finishing.com - Pine Beach, New Jersey
Aloha -- an idea worth spreading
---
April 26, 2020

Ted, I appreciate the follow-up thoughts. Take care and stay healthy.
Jefferson
Jefferson Jones
[returning]
NYEOC - Shaker Heights, Ohio