World's #1 finishing resource since 1989
No login needed: Chime right in
topic 1284
Anodizing and dyeing alloy 6262
1998
I would like any feedback on the following anodizing problem: We experience a phenomenon I'm told is dye precipitation when we anodize and color alloy 6262 T8 and T9. It manifests itself as dark blobs, primarily on surfaces machined perpendicular to the long axis of the grain structure. We have seen the phenomenon occur after coloring in azo and anthraquinone dyes. Testing I've done indicates the problem is influenced by bath age (possibly chlorides) and tooling material choice (Ti vs. Al). Azo dye precipitation appears to be influenced more by bath age than tooling material. The opposite appears to be true for anthraquinone dyes. We do not see the phenomenon on any other alloy. Any ideas what we may be seeing?
Charles H
[last name deleted for privacy by Editor]
metal finishing
---
1998

Q. I am a 17 year old metal student who is looking to give my aluminum projects an extra flair by Anodizing them in a color. The only problem is that I don't know the Dyes to use. I have researched the process and I am only lacking that information, if anyone could help me I would be very thankful. I would like to know what dyes to use to achieve the color green.

Thank you. Nick [last name deleted for privacy by Editor]



---

1998




A. Hi, Nick.

For a quick student project, RIT fabric dyes =>

are available inexpensively, and may prove fine. Professionals can obtain anodizing dyes from a number of vendors including Clariant and U.S. Specialty Chemicals.

Regards,




Ted Mooney, P.E.




Striving to live Aloha




finishing.com - Pine Beach, New Jersey




---
1998
ARRRGGGHH , I have sold my inheritance for $35.00. Try to find a copy of Graham's Electroplating Engineering Handbook, it had some dye stuffs listed. (I didn't have the room for it anyway=sour grapes). It may be in Durney's edition, but I can't put my finger on it right now.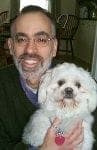 Tom Pullizzi
Falls Township, Pennsylvania
---
2005
How do I find the answer for 6262 Anodizing and dyeing alloy?
Jenifer Villanueva
- Dekalb, Illinois, USA
---

Hello Jenifer. This is a public forum rather than a consulting service. Tom and I answered as well as we could, and if anyone offers an additional suggestion we'll print it.
Are you having the identical problem that Charles H is experiencing? If your problem differs, please give the details of your own problem because people who couldn't help Charles with his problem might nonetheless be able to help you with yours. 6262 is the only aluminum alloy that I know of which contains lead, so you might try investigating whether lead is causing the problem and if a different alloy might be possible. Good luck!
Regards,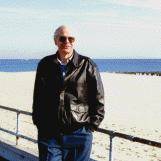 Ted Mooney, P.E.
Striving to live Aloha
finishing.com - Pine Beach, New Jersey
---
---
Home Anodizing 6262 Aluminum
February 23, 2018
Q. I have a pretty good grasp of the technical details of anodizing. My question is connecting to my anodic part which is made from 6262-t6511. What wire should I use to connect to this part? Can I just use some run of the mill aluminum wire to hang and connect the part? Or do I need a specific alloy?
Erik Hjorten
Hobbyist - Everett, Washington, USA
---
February 2018
A. Hi Erik. Anodizing racks are made of 2024 aluminum, which would be the ideal. But for home anodizing, where you are making many compromises anyway, it probably isn't a crucial point. But 6262 is a relative rarity which may introduce some problems for you that more common alloys don't.
Regards,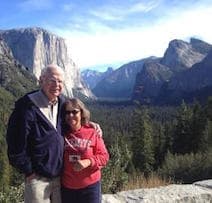 Ted Mooney, P.E. RET
Aloha -- an idea worth spreading
finishing.com - Pine Beach, New Jersey