World's #1 finishing resource since 1989
No login needed: Chime right in
topic 1260
Student research - Chrome Plating
1998
I'm a university student doing very preliminary research into chrome plating. If anyone has any summaries regarding the process (less than ten typed pages) then I would really appreciate receiving them.
Thanks for your time,
Joshua Kuswadi
University of New South Wales
----
Ed. note: We have an "Introduction to Chrome Plating" on line that may be exactly what you're looking for, Joshua. Good luck.
---
affil. link
"Electroplating (Workshop Practice Series)"
from Abe Books
or

1997
See our library and reference books for something you could look up in your own library. I believe that the ASM books have a short description of each process, but I'm not sure. A summary of what? The chemistry, uses of the deposit, wastewater treatment?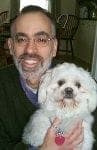 Tom Pullizzi
Falls Township, Pennsylvania
---
Can someone tell me the new process out for chrome plating. It is supposed to be safe and environmentally friendly.
Thanks ,
Mike
Mike Klein
---
1998
Hi, Mike. For decorative chrome plating (as opposed to functional hard chromium plating) it is possible to use a proprietary trivalent chromium solution, which obviates the need for hexavalent chromium. That's probably what you heard about. This is available from the major plating process suppliers like Atotech, Enthone, and Macdermid. Good luck.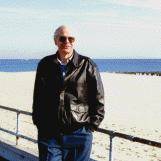 Ted Mooney, P.E.
Striving to live Aloha
finishing.com - Pine Beach, New Jersey
---
1998
Would like to find out data regarding the process of hard chrome plating. Have been approached with perhaps entering into a business arrangement with someone in this area and would like to be able to speak intelligently on the subject. Obviously, I don't know ANYTHING!
Be considerate of my ignorance and don't talk over my head. All I'm wanting is some data on what the actual operation entails.
Thanks
Leonard Uptegrove
---
1998
Hard Chrome Plating is the process of electroplating chromium onto parts (usually hardened steel parts) to give them great hardness, wear resistance, and low friction. Examples would be piston rings, rollers, thread guides, surfaces of molds, internal parts of pumps, gun bores, etc.
It usually involves mechanically preparing the surface via grinding or blasting, then aqueous cleaning, and then plating by immersing the parts in a tank full of chromic acid plating solution.
There is labor involved and knowledge required in chrome plating. Safe and legal handling of the fumes and liquid wastes is a big factor. Guffie's Hard Chromium Plating is an excellent short book on the subject. Good luck.
Regards,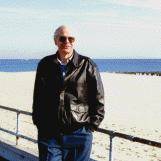 Ted Mooney, P.E.
Striving to live Aloha
finishing.com - Pine Beach, New Jersey
---
1998
I need to know from anyone with any info on how much the US is spending on researching, eliminating, etc. chrome replacements. I'm trying to answer the question "Is the cost worth risk reduction?" ANY info is needed. Thanks to all.
Provens
[last name deleted for privacy by Editor]
US Air Force, Ohio
---
--
It would be a big job, Provens, but you could probably find out how much is being formally spent by contacting the aircraft manufacturers who have several task forces going, the AESF who have periodic seminars on the subject at their conferences, the EPA which funds some of these efforts, and NIST which funds still other efforts.
But you could never begin to assemble all of the informal costs (like time spent on letters here), time spent by engineering teams during planning, time lost to general hand-wringing as owners and managers agonize over what to do, etc.
But the harder question to me would be how much the overall risk has been reduced, if at all? If additional process maintenance is required for the substitute process (and it certainly is), and an operator dies in the workplace (which they do), what percentage of the 'blame' for his death is attributable to the requisite process control involved in eliminating chromium? Contrariwise, if we are able to eliminate the chromium treatment process from the waste treatment system, how do we know that an operator would not have died maintaining it had it still been running?
I won't even get into airplane, car, and train crashes, etc. that could be partially attributable to inferior substitute finishes on a critical component. And, what if the substitute finish is acceptable in the abstract, but in the concrete it is applied poorly with tragic result? Is this totally the blame of the QC system, or is it partially the fault of the engineer who spec'ed it since every one of knows with certainty that more complicated processes naturally generate more defects?
And look at letter 1144, where a member of the public became so terrorized by this drumbeat of chromium paranoia that he wants to treat his parts by dipping them in molten lead instead! He'll be breathing red lead oxide in order to "reduce the risk" to his health! Whose is to blame for this tragedy? The cost of a mutant meme on the loose is beyond calculation.
If we had people directly dieing because of chromium exposure, a risk analysis would be meaningful. My personal opinion is that the 'science' of risk analysis applied to situations like chrome elimination, is ludicrous and a textbook example of 'precision without accuracy'.
We need to eliminate immediately the recognizable, common sense, elements of chromium risk: If an operator develops a 'chrome hole', shut down the damned line until we find out exactly what is deficient and how it can be positively corrected. Reduce the PEL until chrome holes and chrome sores are a thing of the past. And forget the rest of this nonsense. Just one guy's opinionated opinion.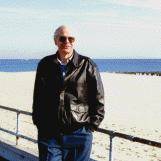 Ted Mooney, P.E.
Striving to live Aloha
finishing.com - Pine Beach, New Jersey
---
1998
Ted couldn't have said it better. As for the Provens's question, the party I would start with is Paul Shapiro of the EPA, Phone: 202-564-6833. Also, there is a lot of information that could be downloaded from www.nmfrc.org.
Mandar Sunthankar
- Fort Collins, Colorado
---
1998
I'm a university student doing an essay about the chrome-plating process. Any information anyone had for this matter would be appreciated.
Aris Papageorgiou
Greece
---
--
Hi Aris. Welcome.
Our "Introduction to Chrome Plating", Tom Pullizzi's response to Joshua Kuswadi, and the editorial note, appears equally applicable to your inquiry. After those you may need to read a book, or at least a chapter, and decide what your subject and thesis will be. If you get stuck, we'll be happy to help you. Good luck.
Regards,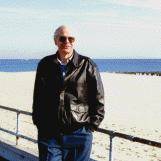 Ted Mooney, P.E.
Striving to live Aloha
finishing.com - Pine Beach, New Jersey
---
1998
Aris :
I agree with Ted Mooney. First read a book. Then, if you find the subject interesting (and it is!), ask a local hard-chrome plating company to work there for a few weeks. There is no better way to understand hard-chrome plating then to experience it yourself. Hard-chrome plating can't be learned from a book. In fact, the hard-chrome plating itself is not the most important subject. It is the pre-treatment of the products that makes the quality of the hard-chromium layer.
If you like, you can do a practical period with our company in the Netherlands.
Success,
Tim Jaarsma
Hardchroom Techniek Nederland - Hengelo, The Netherlands
---
1998
hello there,
I've been working for a hard chrome plater since the last 5 years and I am interested in sharing notes with anybody interested .topics could range from difficulties in electrodeposition on hardened steels to new technologies.
Solomon Mordecai
- Mumbai,Maharashtra
---
1998
While I am aware that learning anything is 10% book and 90% application, (I am a JOURNEYMAN (Foundry) MOLDER,) there still has to be a starting point. I am interested in learning about (entry level) electroplating. What I am after is basic do-it-yourself, in the garage type of plating, small parts, not in a production situation. I need information on metals that can and cannot be plated, how to set up a "garage" operation, build the necessary equipment, voltages and current to use. In short - I don't know squat about the subject that I want to learn. Where do I start and what book(s) am I looking for? Any assistance that you might offer would be greatly appreciated.
Dan B
[last name deleted for privacy by Editor]
USN (Ret) PORT ANGELES Washington
---
2000
looking to start up a chrome plating business a.s.a.p.
Kenneth C
[last name deleted for privacy by Editor]
---
Dan and Ken, you may be able to do some type of bright plating in your garage, but I feel there is no starting point for garage chrome plating. Chromium is a very highly regulated carcinogen. The stuff that made Erin Brockovich [affil. link to Amazon] a household name was very dilute hexavalent chromium; the stuff you do chrome plating with is very highly concentrated (28 oz/gal+) hexavalent chromium. One guy I know of started a chrome shop in a garage in Odessa Texas, and ended up with a Superfund site, embroiled in a lawsuit that has dragged on for years, with legal costs alone in the millions and counting. Another guy I know in Pennsylvania started plating in his garage and was in the penitentiary last time I heard, because he got caught illegally disposing of waste he couldn't afford to legally dispose of.
There are people who disagree with me, but there are so many disposal issues, safety issues, regulatory issues, training issues, etc. that "starting small" in chrome plating is rather like starting lunar landings with small payloads. You must start in an industrial setting, not a residential garage. Sorry. If practical, please try to work in a chrome plating shop for a summer before committing yourself to it. Good luck.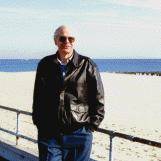 Ted Mooney, P.E.
Striving to live Aloha
finishing.com - Pine Beach, New Jersey
---
2002
You have a great web site. I've enjoyed reading many of the letters posted, especially your responses. Your approach to personal safety and the environment is assuring. Because of this your advice would be appreciated, even if it might not be what I want to hear. Fishing is my main vice in life and one of my favorite pastimes is making my own fishing lures. I would like to know how to put a silver/chrome type finish and a gold/brass type finish on lead jig heads. I have heard of people who do this locally but they seem to be rather secretive about it. Perhaps they're selling their product to the local shops and don't want competition. Perhaps these people don't even exist. I really don't know anything about plating.
Thank you for taking the time to answer so many letters. They are an education in themselves.
Bob Robilliard
- Kenora, Ontario, Canada
---
2002
Thanks for the kind words, Bob. There are some kinds of plating that absolutely should not be done except by trained personnel in a properly regulated and equipped industrial facility. That would include chrome plating because the fumes are carcinogenic and the waste products are a very powerful and mobile contaminant. It would include any plating that requires cyanide (brass plating and silver plating for example) because cyanide is such a powerful and dangerous poison. It would include cadmium plating because it is a chronic poison and it is vital that cadmium plated parts don't accidentally get used for food service or get welded. It would include any plating that requires hydrofluoric acid because that stuff is just so terribly nasty. I think there is almost nobody who would disagree with me on the above prohibitions.
But what is hotly debated is whether safer kinds of plating (or anodizing) are permissible in a casual environment. If you are not selling anything, only doing it for personal use, and you are careful, and doing it in very small volumes, and you wear PPE, some say that although there are hazards, they are not out of proportion to the hazards of other hobbies.
I haven't seen these silvery and brassy finishes on lead lures so I just don't know if it's really plating (possibly nickel plating and nickel plating followed by brass-tone lacquering) or whether it's just a paint with metal flakes in it. But in general you need hydrofluoric acid to activate lead for plating (if they are really lead), and that is one of the very few chemicals that scares professionals. You might look into "chrome-look paint"; it has greatly improved in recent years and only a real pro could tell the difference from a few paces, or possibly lead-free lures. Best of luck!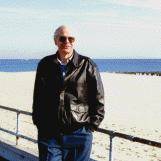 Ted Mooney, P.E.
Striving to live Aloha
finishing.com - Pine Beach, New Jersey