World's #1 finishing resource since 1989
No login needed: Chime right in
topic 1247
Finishing Naval Cannons
A discussion started in 1997 but continuing through 2018
1997
Q. We are home building several Revolutionary era black powder Naval cannons and need help with the hardware. Until now we have been painting the metal with black spray paint. We would like to have a better way to apply a long lasting black color. The parts are mostly nuts, bolts, pins,washers, and rings that can be purchased at any hardware store. We have thought that if we could strip off the zinc coating we may consider using quantities of black gun blue. This is a hobby project and the quantity of parts are very small.
After reading www.finishing. com it is apparent that I am looking for trouble if I get involved with some of the more caustic solutions.
I would appreciate any suggestions.
Richard H
[last name deleted for privacy by Editor]
Dyer, Indiana
---
1998
A. To what scale are you building these cannon? Is the black paint not lasting long enough, or are you trying to find a faster way to blacken the parts? How are you blackening the cannon, presumably a cast iron? I had some limited success plating zinc plated screws with a copper solution (topic 64), then forming an antique brass by heating the part. The finish is very close to an aged cast iron cooking pot, but believe me, this is not an easy way, if you don't like electroplating for electroplating.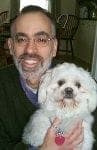 Tom Pullizzi
Falls Township, Pennsylvania
---
---
1998
Q. I am looking for information on how I can blacken brass in a small shop. Working on small objects, and where needed supplies can be found. Thank you for any help you may offer.
martin c
[last name deleted for privacy by Editor]
carrington clock repair
---
1998
A. Look around all the recent and past letters posted to the hobbyist section. There have been lots of ideas presented, and a room-temperature black may be available from a vendor.


Tom Pullizzi
Falls Township, Pennsylvania
Ed. note: You can get Brass Darkening Solution [affil. link to info/product at Rockler] or Liver of Sulphur [affil. link to info/product on Amazon] by mail order.
---
1998
A. I have built several Black powder cannons. The largest is 3.5 inch bore. It fires an aluminum projectile that weighs 4 lbs. The typical powder charge is 1000 grains of 2ff Black powder. The charge is touched off by 4 70 caliber musket caps. The caps are struck by a spring loaded plunger inside the Castibule.
This system is safe and allows the firer to be well back from the gun. This piece is a 2/3 scale 1806 British Naval Deck gun. Its Weight is about 400 pounds. I used a copper flash over all steel parts that is then blackened. I had it done and a local plating shop in Kansas City. I'm not sure what it's called but I know that the base is copper. It has been setting in my living room since 1994 without any rusting so I'm sure this is a good way to go.
Mike Bultemeier
---
2001
A. You can get the cannon powder coated in almost any color or you can use a marine epoxy. The epoxy will last forever and comes in many colors and shades.
Doug Barnes
- Lady Lake, Florida
---
2001

I have that dilemma myself. I have a 1/4 scale model of a British 24 pounder naval deck gun in a 1.69" bore (golf ball bore). It shoots golf balls or lead balls. I ordered this cannon unfinished, both the barrel & naval carriage are unfinished. I added a brass percussion firing unit so I can pull a lanyard to fire it using hotter musket caps.
I plan to electroplate both the barrel & the carriage metal parts. I found that for this application, the best protection is a nickel/chrome plating. I'll start with 2 coats of nickel electroplate followed by 2 coats of chrome electroplate. I found that this offers the best corrosion protection plus the chrome outer coating keeps the nickel from tarnishing. I'm working on the metal polishing for now to prep for plating.
I love this caliber because I can shoot golf balls as well as lead for an unusual game of golf, tee off for the next county.
Bob Andrews
- Stone Mountain, Georgia
---
2001
A. Might I suggest that you get some "Stove Black" [Stove Paint [affil. link to info/product on Amazon]] this is a very durable flat black paint that wears well and heat will not effect it. If your cannon sits outside you may have to do a touch up every 3 or 4 years.
Charles T. Chapman
- Temple, Texas
---
2004
A. I may be going about this all wrong but this was my solution and its worked very well for my guns. I have two 55" 2/3 scale ordinance rifles that launch 2 1/4" juice cans filled with concrete at approx. 800 mph @ 1700 yards from my sea wall. These are mounted in naval trundles and are outside every day of the year. They are exposed to tropical sun in the Philippines at our resort..,in the storm season the get some sea-spray as well as rain..,then Hot and humid weather. I simply use Brush on "Rust oleum" satin to be exact. We have not had to repaint for several years. The cast iron rifle as well as the 10" X 3" wheels and all other steel hardware seems to be fine and I am sure Rust oleum can't hurt my metals.
Richard T. Outumuro
- Centralia, Washington, U.S.
---
2005
A. I never knew any sort of kit existed for any naval cannon. I want one!
But let me post my response to the finishing 'issue' it's simple...powder coating! for any metal or substance that can stand the 400 °F for 20 minutes curing cycle, powder coat is probably the toughest finish out there. Surface prep is paramount, just like anything else
John Moffett
- Tacoma, Washington
---
2005
A. My idea is to use brazing rod and braze the entire outer surface of the steel cannon barrel I'm making to create a brass finish.
I may also use a plating method I have seen... you can get kits for it.
Mark Kanzler
- Olalla, Washington
---
2006
A. I use gun blueing, available from any gun shop.
I have used it on copper wire for the chains on the deadeyes on my model 1690 English Frigate.
You could borrow some from a mate of yours that has guns and try it first, although it is not an expensive product.
Laurie Trundle
- Perth, Western Australia
---
January 3, 2009
Q. I apologize for this not being an answer, however I'm looking into building my own cannon and seeing everyone here has such experience I was wondering where I could find out more (looking for golf ball sized bore) about construction and firing - perhaps someone knows of a site, or is willing to help?

thanks.
Ken Wooster
- Loudonville, Ohio
---
January 17, 2010
A. For the smaller parts like nuts and such I heat till they get hot to the touch then put on a coat of linseed oil it will blacken the Iron. For an iron barrel I use a very good flat black paint lightly sprayed on till I have about five coats. After about 4 weeks I lightly rub by hand a thin coat of linseed oil on the barrel. The only part I need to touch up every year is the muzzle since the burning powder will cause the paint to be removed in parts. On spraying the barrel in light coats its best to let it dry for 2 days between coats. Since mine is a rev war cannon I use quills to touch it off they save a little on the paint by the touch hole. The key is good up keep of the cannon barrel and tools.
Clyde Novak
repair of flintlocks - Chicago, Illinois
---
---
November 18, 2010
Q. HELLO I AM OF THE 1ST ROYAL FOOT ARTILLERY BASED IN FORT AMHERST CHATHAM, KENT UNITED KINGDOM. WE HAVE ACQUIRED A 5.5 INCH HOWITZER TO ADD TO OUR COLLECTION. DOES ANY MEMBER IN THE USA OR EUROPEAN COUNTRIES KNOW WHERE WE CAN PURCHASE THE SELF CEP SQUARES AND TOWING EYES OR EVEN COMPLETE METALWORK SET FOR CARRIAGES?

MANY THANKS
ALAN BAKER
ARTILLERY RE-ENACTOR - UNITED KINGDOM
---
June 22, 2011
Q. I'M LOOKING FOR A DEVICE FOR FIRING MY LARGE 23/4 BORE CANNON. IT IS FIRED BY FUSE NOW AND I WANT TO USE A CANNON LOCK WITH LANYARD. DIXIE GUN WORKS IS THE ONLY PLACE I CAN FIND ONE AND THEY ARE BACKORDERED FOR MONTHS. ANY HELP IS WELCOMED.

Roger Richards
- Parkersburg, West Virginia
---
October 27, 2018
A. There are a plethora of quality cannon barrels on-line. I assume you have a computer. Simply enter black powder cannon barrel and look them up!
Hern iron works are a good entry level. Only state and local laws would restrict you.
Same look up for powder and fuse. Use only cannon grade, or #1 for blank charges. Volume of powder depends on the cannon size, bore etc. Howitzer, full size, blank load, 3-4 oz, volumetric.
Powder Valley Inc. has a good price now.
It ain't cheap.
J Compton
Long term user, owner - Corsicana Texas USA