World's #1 finishing resource since 1989
No login needed: Chime right in
topic 1242
EDP coating process
1998
Dear Sir,
This time made electroplating in thai industry and I am audit in EDP process but I am not sure about in process therefore I want to know about theory and detail ( including pretrement process in this factory used phosphating process).
Best regards
Kanchid Lammapor
---
1997
Electrodeposited phosphates are mentioned on one page, (436) of Graham's Electroplating Handbook,3rd Edition, Van Nostrand.
then on page 389 of Durney's Electroplating Engineering Handbook, 4th edition, which tells us to see Chapter 38, Electrodeposition of Organic Coatings, starting on page 755 of that edition. I did not see anything about EDP in that chapter but perhaps the Bibliography for these chapters will help you in your audit.
Which brings us to Metal Finishing Magazine's '97 Organic Finishing Guidebook and Directory as another possible source on electrocoating, although I did not see anything about EDP.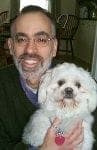 Tom Pullizzi
Falls Township, Pennsylvania