60,000 Q&A topics -- Education, Aloha, & Fun
topic 1219
Titanium vs. steel anode baskets for Cyanide/Rochelle Copper Plating
1998
Q. We are currently using titanium anode baskets in a cyanide copper plating solution used to plate zinc diecast. Do you see any problem with titanium? There doesn't seem to be any information regarding titanium as an anode basket, only steel.
The move to titanium was made because the steel anode baskets slowly dissolved. I have read information as to why steel would dissolve but I don't think it applied. The titanium baskets have been working very well. Have we missed something? Any recommended articles/texts?
Jeffrey A. Guernsey
---
1998
A. I've used them for years, no problem. Just make sure you fill them with OFHC Copper in that Cyanide Bath.
Regards,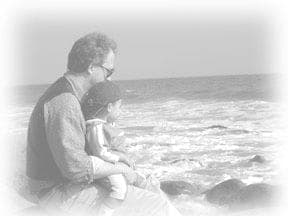 Dave Kinghorn
Chemical Engineer
SUNNYvale, California
---
September 29, 2010
-- this entry appended to this thread by editor in lieu of spawning a duplicative thread
Q. We are doing copper on inside surface of cylinder. Presently using copper pipe as anode. Can we use Titanium Baskets for rochelle copper plating. If we can use baskets we will save on wastage. If yes, which type of titanium is recommended?
Prasad Patwardhan
Plating shop owner - Ahmadnagar, India
---
October 2, 2010
A. Hi Prasad,

Recommend to use zirconium anode baskets (fill up with oxygen free copper slugs) whose anti-corrosive performance in rochelle copper plating bath is significantly higher than titanium baskets.

Regards,
David

David Shiu
- Singapore
---
February 7, 2012

-- this entry appended to this thread by editor in lieu of spawning a duplicative thread
Q. Can you suggest which material should be used for anode baskets in cyanide copper plating?
chemical:
copper cyanide 60 gm/ltr
potassium cyanide 6.5 gm/ltr
rochelle salt 20 to 45 gm/ltr
ph 13
temperature 60 °C

1) stainless steel (304/316)
2) mild steel
3) titanium gr-2
Vishal Pandya
- Mumbai, Maharastra, India
---
A. Hi Vishal. I'd suggest the titanium, or follow David's suggestion to use zirconium. Steel baskets work okay and have been the choice for decades, but there is a tendency to form iron cyanide complexes (prussian blue) which are not easily handled by conventional wastewater treatment.
Regards,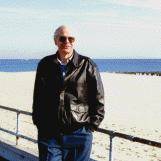 Ted Mooney, P.E.
finishing.com - Pine Beach, New Jersey
Striving to live Aloha
---
---
Can steel anode baskets cause oxidation of copper cyanide plated parts?
March 30, 2014
Q. Hello, my question is, do you know about any problems from using iron (steel) anodes in copper cyanide baths? I have an argument about whether it could cause future oxidation of copper plated iron pieces. I think it is not a possible cause, but I have not got any data about this.

Thank you for your answers.
MAURO KRASMIK
- LA MATANZA BUENOS AIRES ARGENTINA
---
March 2014
A. Hi Mauro. Steel anode baskets for copper cyanide plating were already the conventional approach when I entered this industry more that 45 years ago. I do not believe that they have any bad effects on the plating, but that they can complicate wastewater treatment.
Regards,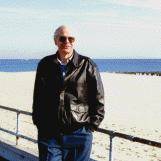 Ted Mooney, P.E.
finishing.com - Pine Beach, New Jersey
Striving to live Aloha
---
April 8, 2014

Thank you very much Ted.
mauro krasmik
[returning]
- LA MATANZA BUENOS AIRES ARGENTINA
---
---
Anode baskets for copper plating since titanium is no longer available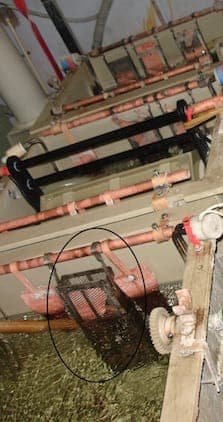 April 10, 2016
Q. I need your help regarding Copper Plating. We use copper slab, so we required a cage in which the Copper can be held inside the solution during the process. Which material cage is suitable for the cage as now we hang the copper directly and this causes the wastage of copper?
Currently we are using Titanium cage as highlighted in pic, but now it is not available so please guide me for this. Kindly suggest me so we can overcome with this issue.
Warm Regards,
Dheeraj Pandey
Delhi, India
---
June 2016
A. Hi Dheeraj. I can't understand why titanium anode baskets have become "not available"; it seems unlikely from here -- are you sure?
You didn't say what copper plating solution you use, but it doesn't look like an acid-based one considering the lack of any blue coloration. If it is an alkaline non-cyanide plating solution I think you can use steel baskets. If it is a cyanide plating solution you can use steel baskets, but it might cause some difficulty in wastewater treatment through the generation of cyanide compounds non-amenable to alkaline chlorination. Good luck.
Regards,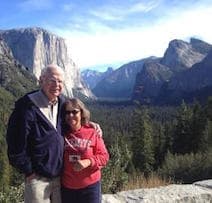 Ted Mooney, P.E. RET
finishing.com - Pine Beach, New Jersey
Aloha -- an idea worth spreading
---
April 7, 2020
Q. Hello, we are facing a problem with the titanium baskets. We are using cyanide solution for copper plating and we have titanium baskets hanging on copper bars. Lately we noticed on the surface of the side of the baskets copper, seems that the baskets are copper plated. In some cases we could not plate in the specific tank because the current was unstable and the anodes (which are oxygen free) were not reduced at all during 24h production. The same problem we have with the titanium exchange heaters which are in the tanks, there are some spots that are having copper on. Also I am not sure how we could get rid of this copper which was plated on the baskets -- is there a chemical way (maybe with nitric acid) because we have already tried mechanical way to remove this but it was not possible.
Thank you for your help
Matina
MATINA TSOLAKI
- THESSALONIKI GREECE
---
April 2020
A. Hi Matina. I'd love to hear some comment about this from a shop which uses titanium baskets in their cyanide copper plating!
But while we are waiting, my suspicion is that the copper on the baskets is not the cause of your problem, and does not need to be removed, but is a symptom of the problem. When you use the word "lately" I infer that this is a new problem on a proven production line? So I assume you already have a very good understanding of the chemistry and would spot anything seriously wrong there, so I expect that something weird is happening like a single-phasing rectifier or other weird electrical problem.
Regards,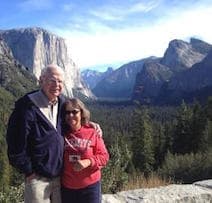 Ted Mooney, P.E. RET
finishing.com - Pine Beach, New Jersey
Aloha -- an idea worth spreading
---
April 7, 2020

A. You cannot use titanium baskets in a copper cyanide solution because on the alkaline side the titanium ANODIZES and insulates and quits passing current, then, in your case the copper galvanically lays down onto the insulated titanium. Titanium is good for acid solutions only, mild steel baskets are for alkaline/CN solutions.

Robert H Probert




Robert H Probert Technical Services





Garner, North Carolina






---

April 8, 2020

Q. Dear Mr Mooney, thank you for your immediate response. Yes indeed this is a line that is working many years. I am 5 years at the company and I have a good idea of what is happening and what could go wrong. We are working with single phase rectifiers (input 400V AC and output 9,5V DC 580 Amp). There is nothing different with the rectifiers or some electrical problem because we should have an alarm (I believe). The only thing is that maybe the titanium baskets (that we have over 5-6 years) they have some kind of corrosion? I send you also 2 photos to have a better idea of what we are talking about. We are working with around 65 g/l Cu, 13 g/l CN, 60 g/l CO3.

Please check the photos and if you have any idea.
Thank you for your time and help.

MATINA TSOLAKI

[returning]




- THESSALONIKI GREECE




---
April 2020
A. Hi again. Robert Probert's answer crossed in the mail with your reply and his thrust is certainly correct that steel baskets are less troublesome. But you have been successfully using titanium anode baskets for years, as have others, so I think his warning that they cannot be used is a bit too strong.
Switching to steel might cause the problem that you may not be able to get your total CN within limits in your effluent because of the formation of iron cyanide complexes non-amenable to chlorination.

At this point I'd suggest you look through thread 52477 about stripping titanium oxide from anodizing racks and try stripping the copper and titanium oxide from one of your baskets in one of the ways mentioned. If you succeed, then strip the others ... hopefully you won't have to replace them.
Exactly why this happened so badly this particular time? Maybe someone accidentally turned the rectifier too high? If they turned on even momentarily while the baskets were empty that would definitely heavily anodize them.
Regards,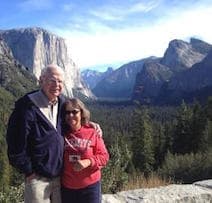 Ted Mooney, P.E. RET
finishing.com - Pine Beach, New Jersey
Aloha -- an idea worth spreading