topic 1215
How to Antique or Blacken Gold rings and jewelry
(2002)
Q. Can anyone tell me what "Blackened Gold" is, and how do I do it?
John L
[last name deleted for privacy by Editor]
- Boston, Massachusetts
---
(2002)
A. Hi, Jack. "Blackened gold" would be gold where the surface has been blackened in some fashion. But as a warning, if you have an order to supply "blackened gold" and you and your customer do not have a firm understanding of exactly what that means, the only people who will be happy are the lawyers who will be billing you both by the hour when the customer refuses to pay you :-)
You need agreed-upon samples before any contracts ensue. But read on for some other people's explanations of what blackened gold means and how they do it. Good luck.
Ted Mooney, P.E.
finishing.com
Pine Beach, New Jersey
---
---
Blackening gold jewelry with paint or black nickel plating
(1996)
Q. Hello, although I assumed that the problem I have is one that has been solved a long time ago, it has been a great struggle for me to find the solution. I need to place a black finish on selected areas of gold jewelry. The problem is that this finish has to be a deep black and as thin as possible. I have tried car paint (Endura) and black nickel plating, but as the areas are small (20 x 20 mm) it proved to be very difficult to apply paint evenly, and I found the nickel not dark enough in color. I am not in the finishing industry and have found it very frustrating to find people that have experience with this type of problem. Thanks,
Robert van Mil
- Toronto Ontario Canada
---
(2004)
A. Hi,
Use Duco black paint and Duco thinner. Mix it properly then soak pieces that gold plating is on. Just keep one minute. Remove by the help of cloth; this is called "black antique gold".
Sreenivas.V
- Hyderabad, A.P., India
---
---
Environmentally safe antiquing of gold
(1998)
-- this entry appended to this thread by editor in lieu of spawning a duplicative thread
Q. Does anyone have any information on an environmentally safe/friendly solution to antique and/or blacken gold for an antique appearance? Would like to relieve and polish the gold after antiquing.
Bill Christiansen
---
(1998)
A. Bill,
As gold is very inert to oxidation the only method I know is to plate a thin coat of black nickel or "Electroblack", an Enequist (from NY) product, then relieve. Hope this helps.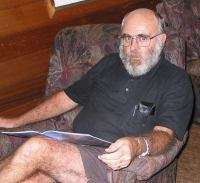 Bob Lynch
plating company
Sydney, Australia
---
(1997)
Q. Bob:
Thanks for the response. We used to use Electroblack but removed it from our plant because of the hazardous chemicals. The latest Gesswein catalog has a product called "Oxaul Salts" which says it blackens gold.
Has anyone out there ever tried it? Is it safe to use? What about disposal? Thanks for your help.
Bill Christiansen
---
---
(2003)
Q. We are a class ring manufacturer. We use the Enequist Electroblack in our gold rings. Suddenly it started peeling off the finished (already blackened) rings. After blackening we polish the high reliefs with polishing compound and wash in alkaline ultrasonic solution, after cleaning we buff and again wash, then dry with air. It is after the buffing that the blackening peels off.
Raul Mendez
manager - Panama
---
(2003)
A. This is a proprietary product which comes with technical assistance--that's one of the main reasons for using a more expensive proprietary product instead of a home brew. Please make the supplier aware that are are suffering a problem -- I'm confident they will help you solve this. Good luck.
Ted Mooney, P.E.
finishing.com
Pine Beach, New Jersey
---
---
General technique for blackening gold
(2007)
Q. I would like to antique a gold plated part. Any suggestions on proper technique or chemical?
Robert Baxter
Buyer - Chester, New York
---
(2007)
A. Hi Robert. As for techniques, I don't have much aesthetic sense, but I do know that a key to natural-looking aesthetics as well as durability is that you want only the recesses dark, not the high spots. This can be done by chemically darkening the whole item and then relieving (buffing the darkening off of the high spots).
Some answers are above, and others will be below, but one approach is to selectively silver plate some areas and blacken the silver or -- perhaps better -- plate the object with a low karat gold which can be easily chemically blackened because of its high copper content. (High purity gold is very inert, so it's hard to chemically blacken it). Good luck.
If you apply a plating of a dark metal like black nickel instead, it may be more practical to mask the areas that you don't want darkened than to buff the black nickel plating off of the gold plating. Good luck.
Ted Mooney, P.E.
finishing.com
Pine Beach, New Jersey
---
---
Liver of Sulphur doesn't work
Q. Hello,
I am trying to re-blacken the keltic knotwork design on my gold wedding band. Could any of you offer advice? I tried "liver of sulphur" Liver of Sulphur [linked by editor to product info at Amazon] but the rose gold ring didn't have enough copper I guess to blacken at all. Now it's been suggested that I try Jax silver/gold blackener, but I have to buy a whole pint! Any suggestions are welcome, especially with respect to what tool to use to apply (dipping, plastic bristle paint brush etc). Thanks for any replies!
PS - I did have a jeweler blacken the ring, but the blackener wore off within 2 weeks. This person was the one who set the stone in the ring and took off the original blackening in the process. Now it looks just like it did after she set the stone. :(
Coleen Harman
- Edmonton, Alberta, Canada
---
A. Try to use 10 per cent borax solution, containing a few drops of alcohol. I hope it will solve your problem. Use the solution with a cotton swab.
Riaz Haider
- Lahore, Pakistan
---
(2007)
A. I use Iodine, like you buy for cuts, to blacken gold.
John Legere
- Lake Worth, Florida
---
Antiquing white gold
May 24, 2013
-- this entry appended to this thread by editor in lieu of spawning a duplicative thread
Q. I have an 18K white gold ring that has an engraved wheat pattern and tiny beading on the edges. It is too shiny for me and I would like to make it more matte. Is that possible without damaging the integrity of the ring? The diamond has not been set. Thanks!!
Angela Hudson
- Seattle, Washington USA
---
May 28, 2013
A. Hi Angela. If the ring is rhodium plated, that probably has to be buffed away first. Then the white gold, if still too shiny, can probably be darkened/antiqued with techniques listed on this page. Good luck.
Regards,
Ted Mooney, P.E.
finishing.com
Pine Beach, New Jersey


This public forum has 60,000 threads. If you have a question in mind which seems off topic to this thread, you might prefer to Search the Site