World's #1 finishing resource since 1989
No login needed: Chime right in
topic 1210
Simple method of black anodizing aluminum wanted
A discussion started in 1998 but continuing through 2019
1998
Q. I'd like to black anodize / dye some microscope tubes and other small optics stuff by a simple method, obtaining good result (non reflecting black matte finish with no significant change in dimensions). I have access to chemicals as a lab chemist but not to commercial products.
Does anybody have any suggestions?
Thanks
Thanasis Ioannidis
---
1997
A. Sir,
Without using commercial products and with no experience in anodizing, it is not very likely that you will obtain "no size change and good results" on black anodizing. It is not worth the disposal costs for a few pieces. Recommend you contact a small commercial shop.
James Watts
- Navarre, Florida
---
1997
A. You say you have access to chemicals; what about a rectifier and cathodes? And other equipment necessary for anodizing?
I agree with the above response: contact a small commercial shop.
Gerald Janssen
aluminum coil anodizing - Streamwood, Illinois
---
1998
A. The Bendix Corporation's Teterboro, New Jersey, $3 Million/year, military specification, multilayer printed wiring board facility, and captive anodizing, plating, and casting impregnation shop was started in the 1950's by a few guys developing single sided laminate in 5 gallon tanks. Today, the same thing is possible, except you won't have the luxury of waiting twenty years before strapping a waste treatment system to the end of the line.
The Electroplating Engineering Handbook (see our book section) is a good start to read about what you need. The new edition does not give the name of a black dye. Nigrosine JB was mentioned in a previous edition, but may be better off getting a sample of dye from one of the major suppliers.
Sulfuric acid anodize with a black dye, sealed with nickel acetate sounds like what you should investigate.
More as you happen.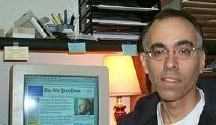 Tom Pullizzi
Falls Township, Pennsylvania
---
1998
Q. Thank you all for your kind reply to my question,
I am still looking for a simple process of black anodizing aluminum in a lab environment. Of course I am aware that other devices (such as power supplies) are needed, but in Greece where I live is almost impossible to purchase small quantities of "dedicated" commercial products such as dyes.
So I 'd like to hear from a simple method suitable for students that could sound like the following example:
Prepare a 10% w/w sulphuric acid solution.
Use lead cathode of dimensions xx cm2
Anodize with current density of 1 Amp/dm2 for 1 hour at 90 °C
Dye with plotter ink for 15 minutes in 40 °C
Seal in 10% nickel sulphate for 12 hours at 80 °C
Thanks again
Thanasis Ioannidis
[returning]
---
1998
For school purposes only, not to obtain a useful coating.
Clean in a solution of bicarbonate of soda, about 8 oz /gal, a few drops of liquid soap, and enough lye to make it fizz quite a bit at 140-150 F.
Dip in a 50% nitric acid solution for 5 - 30 seconds at room temp.
Anodize at 15 volts for 30 to 45 min in a 15% by weight solution of sulfuric acid at a constant 72 °F. This will require an ice bath. Use 6061 or 6063 aluminum cathode at a ratio of 1 to 3 times more part area than cathode area. Ramp voltage up over a minute or so.
dye with any dye stuff available, pH about 6, 130 °F for 30 min.
Seal in distilled water. Nickel ACETATE at about 1 teaspoon per liter will help. Boiling! for 15 min. pH 5.5 to 5.8
blow dry or air dry.
Rinse well between all steps.
Notice the temps are F, not C, and are very important.
James Watts
- Navarre, Florida
---
1997
It's a cruel, cruel thing that you did, Jim. I know for a fact that this is the very procedure used to anodize Sojourner parts :-0 . From reading letter 1217, you can also use sodium dichromate as a seal. Anyhow, we don't want to do anything useful in school! Get a bad reputation that way.


Tom Pullizzi
Falls Township, Pennsylvania
---
1997

Thanks Jim. I will try this method and, of course, I will not expect the best results. I'll let you know.
Perhaps is my limited knowledge in english (or in the stated method itself) the reason of not understanding why Tom got so angry about.
Thanasis Ioannidis
[returning]
---
1998
TI: Mr. Watts did a very nice thing, showing you a perfectly good method. I was only kibitzing with Jim. Now there is another English word:-) You should ignore half the things I say, (which half?).
But we don't want to hear that you don't expect the best results. It must be perfect. I just ran across a formula for nickel acetate seal, in case you cannot find a proprietary supplier. Nickel acetate 6 g/liter, boric acid 8 g/l. pH 5-6, made with deionized water, 70-90 °C for 15 minutes. Perhaps you can try the black ink that is used in the inkjet printers for a dyestuff.


Tom Pullizzi
Falls Township, Pennsylvania
---
1998
degrease as mentioned before
etch at 50 °C during 2 - 20 min
etching solution :
50 g/l sodium hydroxide
5 g/l sodium gluconate
25 g/l sodium nitrite
25 g/l sodium nitrate
rinse
dip in a 50% solution of nitric acid
rinse
anodise in 180-200 g/l sulphuric acid during 45 min at 1,5 A/dm2 at 18-20 °C
rinse in demin water
dye during 15 min in a commercial dye such as SANDOZ (Clariant) MLW 10 g/l 50 C.
If you can not obtain this powder, let me know maybe I can send you some.
rinse and seal in damp for 1 hour
pierre raes
---
1999
Q. Looking for the process described above. Specifically, I'm looking to build cylinder liners for a prototype engine. (external combustion) The block, if you will, is aluminum. Without liners will wear faster than desired. I think aluminum liners or sleeves hardened by this process may do the trick. Aluminum is necessary for heat transfer, an important function if the engine is to run properly. If nitrided, what is the coat thickness? Can this surface be finished ground? What's the difference between anodised and nitride? Love the humor contained above. Got it right away. The Net is great when productive things like this are posted. Many thanks!
Chuck Gallup
stirling engine prototype -
---
1999
A. To my knowledge aluminum cannot be nitrided (that's for steel). Anodizing is artificial "rusting" of the aluminum to develop a hard corrosion-resistant surface of aluminum oxide. You might look up "Nikasil", a coating made especially for engine parts (see letter #1671).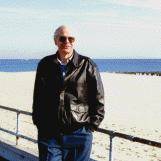 Ted Mooney, P.E.
Striving to live Aloha
finishing.com - Pine Beach, New Jersey
---
2000
A. Nitride can be obtained on aluminum but is very costly if you try and do it yourself. The semiconductor industry nitrides silicone wafers and sometimes the parts that are used in the process are aluminum and get coated all the time from the nitride. And after a period of time it has to be removed because of the build up on the surfaces which become too thick to use. Might find a chemical engineer that is in the business of semiconductors and they might guide you the right way.
James Wallin
- Mesa, Arizona
---
October 19, 2008
A. For a flat black finish you could try Birchwood-Casey Aluminum Black [affil. link to info/product on Amazon] available through gun stores. Or you could visit Ron Newman's sight on You Tube for simple step by step process. Hal
Hal Edmondson
- Ampbellford, Ontario, Canada
---
January 28, 2018
A. I went all over looking for Aluminum Black as the guy from Ontario mentioned. The gun shops said that they can't get it shipped from the USA anymore. I make rifle scopes and do special modifications to cameras. The product doesn't wear as well as real anodizing, but if you don't polish on it too aggressively, it's not bad. If you have an aluminum window frame manufacturer in your city, sometimes they'll take in small jobs and do it for you.
Paul Bains
- Victoria BC Canada
---
---
January 27, 2019
Q. Does anybody know the URL to Ron Newman's YouTube channel that Hal Edmondson mentions in his October 19, 2008 response? The name of the channel would work too.

I want to check out the simple step by step process Ron suggest for a bare-aluminum engine-oil cap that I'd like to make black--I don't need a quality finish so a quick and dirty job will do just fine. Many thanks in advance.
Cheers!
Fernan Ramirez
- Hyattsville, Maryland
---
January 2019
A. Hi Fernan. I couldn't find such a channel but that posting was from 11 years ago. There are, however, a bunch of youtube videos about home anodizing.
Regards,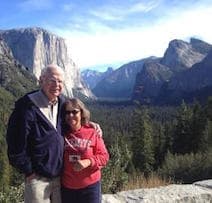 Ted Mooney, P.E. RET
Aloha -- an idea worth spreading
finishing.com - Pine Beach, New Jersey
adv.


Aluminum finishing company built on integrity & accountability