Where the world gathers for
plating, anodizing, & finishing Q&As since 1989
-----
Electrolyte composition
We are currently working on a problem involving the optimization of an electropolishing process for very small 316l medical implants. For some reason there seems to be very little information available as to how different electrolyte compositions effect the degree of removal of individual elements from the work piece surface. One would for instance think that a certain ingredient in the electrolyte would be responsible for preferable removal of iron while another ingredient attacks copper etc... Is someone an expert in this theoretical field or could you point me to the right person or literature?
Any help is much appreciated.
Markus Lehmann
- Cape Town, South Africa
---
There are many articles written about electropolishing, which ones have you already referenced?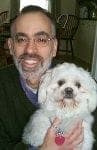 Tom Pullizzi
Falls Township, Pennsylvania
---
I have indeed found numerous articles on the net and went through some standard works (Bockris et al, Bard et al). None of them seems to link the electrolyte recipe to the actual surface layer composition after polishing. Could the reason be that the electrolyte recipe doesn't actually matter that much, in other words that regardless of the corrosive medium one always gets a more or less equally passivated surface?
Much appreciated.
Markus Lehmann
- Cape Town, South Africa
---
The solution composition must affect the way different elements react in the anode film during electropolishing, which would explain why there are so many of them (different solution formulae). But the purpose of electropolishing is to get a very smooth surface, and in the case of many items, like containers to hold food, or medical implants, to provide no place for bacteria to hide. The way to best do this for different alloys is use a specially developed solution.
Dean E. Ward's chapter on Electropolishing (Durney's Electroplating Engineering Handbook ) has a few patent references.
In designing an experiment to see how each alloying element would react, I would vary the solution composition of and keep the alloy constant, but I would think that this has already been done when the original work was performed for the patent in question. i.e., The optimization for that alloy has already been done when they developed the electropolishing solution.
I suppose I would rephrase your last sentence into "the corrosive medium is designed to remove all the elements in such a way that a very smooth surface is the result". Passivation can be tested, and some other letters at this site are continuously discussing the state of that art, and the state of the testing equipment and methods available.


Tom Pullizzi
Falls Township, Pennsylvania
---
Do a search of old issues of Metal Finishing for a series of articles written by C Faust. An excellent reference for what you want to do.
James Watts
- Navarre, Florida
---
That would be September and November of 1982 of Metal Finishing magazine. (Volumes 80, No. 9 and 11).


Tom Pullizzi
Falls Township, Pennsylvania