Live! From Pine Beach NJ: The world's most popular metal finishing website, and the internet's friendliest corner
topic 11853, p2
List of anionic, cationic and non-ionic surfactants
---
1 2
---
A discussion started in 2001 but continuing through 2018
Q. Sir, I'm a research scholar of chemistry; could you please tell me the substitute of sodium dodecyl sulphate or sodium lauryl sulphate.
varsha singh
- indore, Madhya Pradesh, India
---
April 22, 2012
Q. Can you please tell me under which category Synperonic acid surfactant will fall?
Raghu Mamindla
- Sheffield, UK
---
May 1, 2012
Q. Dear sir, I am doing my m.phil physics in periyar university salem. I have a doubt: how can I identify the category of surfactants?
priyadharsini
- salem, tamilnadu, India
---
June 25, 2012
Q. I am a research scholar in chemistry. I am working on surfactant. So please tell me the micellisation point of N-Octyl amine surfactant.
Niraja Kedia
- Purulia, West Bengal, India
---

Ed. note: This thread received two generous answers early-on. But since then, we've posted 20 questions in a row. C'mon now, folks, you probably know enough to give a hint on one of those unanswered questions. Thanks!


---
August 27, 2012
Q. Dear sir,
I am a master research student in chemistry. Currently I'm working on a project of nano-emulsion water emulsified diesel-biodiesel (palm methyl ester) in diesel engine application. The characteristics of desired novel surfactant is from plant base such as palm oil, which means it does no harm to the environment but yet it is able to form water in oil emulsion and in nano size and also easy to combust. In order to get those characteristics I have tried fatty alcohol ethoxylate. Raw material that rich in oxygen group can enhance the combustion efficiency process; besides biodiesel contains a water addition in the system. This emulsification method based on low energy by using titration method. However in most of my findings in reading materials, they are using blending emulsification methods such as high homogenizer pressure which means use of high energy. For this moment, I'm still in screening process to figure out the best non-ionic surfactant that is able to form water in oil emulsion in nano size. Would you kindly give me some suggestion and a list of non-ionic surfactants that can help me to figure out the solution? I thank you in advance for your attention and co-operation.
Atiqah Ishak
Postgraduate student - Malaysia
---
October 15, 2012
Q. Hi Drs., Hope you will be happy and good. I want to know that I am doing work with ZnO and getting different morphologies for gas sensing using hydrothermal method. I want to know which surfactant can be good that I can use getting better results? And suggest some methods to prepare it also, thanks. I'm doing Ph.D in material Science in China.
Hussain Shahid
- china
---
November 2, 2012
Q. Sir, we have read so many research papers for determination of surfactant through dye in visible range. But, is it possible to determine presence of surfactant (SdS and CTAB) through U-V range? because we wish to work on this method.
Manisha Agrawal
Teaching - Bhilai,India
---
June 10, 2013
Q. Dear Sir
I am trying develop a formulation with hydrated silica solution and essential oil in a liquid form. Can any expert help me to suggest with some suitable emulsifier to get a homogeneous and stable emulsion.
Swapan Ghosh
- bangalore, India , Karnataaka
---
November 16, 2013
Q. Sir. I am into production of compact detergent powders and liquid. I request you to suggest me an eco-friendly surfactant which I can add as active matter.
sudarshan srinivasan
soaps and detergents - chennai , tamilnadu, india
---
December 23, 2014
A. As I have gone through above question, you all are mostly looking for Nonionic Surfactant; I will suggest as per my work on same research (NONYLPHENOXYPOLYETHOXYETHANOL) NONIONIC SURFACTANT
This is the best one to use for the same and it is biodegradable.
Murtaza Sherwani
- Abu Dhabi, UAE
----
Ed. note: Thank you, Murtaza!
---
---
May 3, 2015
Q. Is there a chemical test to check if the emulsifier is anionic or non ionic?
Shahed
Shahid aziz
- Karachi, Sindhi, pakistan
---
September 27, 2015
Q. I am working on using a kind of nonionic surfactants as antifoam.
Therefore I would like to get your help to have a list of nonionic surfactant as defoamer.
Thanks.

nayere mousavi
- tehran, Iran
---
September 30, 2015
A. It is my understanding that some low HLB non-ionic surfactants behave as antifoams because they are partially insoluble - in other words the solution/suspension is above the cloud point of the surfactant. This is a dangerous road to travel in metal finishing. Been there, done that.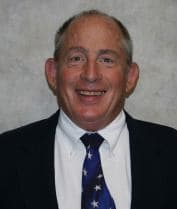 Tom Rochester
Plating Systems & Technologies, Inc.
Jackson, Michigan, USA
---
---
September 29, 2015
Q. Sir, I want to replace sodiumoleate with different non ionic surfactants , please suggest me some surfactants for replacement (I am a researcher at GCU Lahore in M.Phill)
syed ali adnan
- lahore, pakistan
---
October 14, 2015
A. Hi Syed,

You may try polyglycol.

Regards,
David

David Shiu
- Singapore
---
---
November 22, 2015
Q. If am working on polymers; which surfactants are suitable for functionalisation?
Fatima Tariq
Fatima Jinnah Women University - Rawalpindi,Punjab,Pakistan
---
December 9, 2015
Q. I am working on foaming agents and would like to know if Alkoxylated Phosphate Ester is cationic or anionic?
Paritosh Dhiman
UAF - Fairbanks, Alaska, Fairbanks
---
December 28, 2015
Q. Sir I'm Ph.D student and want the surfactant with their miceller size. Can you help me by providing that one?
atul soni
- palampur,himachalpradesh,india
---
January 13, 2016
Q. Hi sir
Can you please tell any cationic surfactant to overcome staining problem in washing of 100% nylon fabric printed with acid dye. I shall be thankful to you.
fatima gardezi
national textile university faisalabad - multan punjab pakistan
---
January 15, 2016
A. I know enough about surfactants to know that any and all of them would be good enough for a lot of general cleaning conditions.

I don't know enough about surfactants to say how the cleaning properties are affected by the large number of variations that can be found in the physical structure of surfactant molecules across the industry. I suspect that is largely true for everyone who isn't a chemical engineer at a surfactant manufacturer.

I would suggest to folks here with questions on surfactants to actually go directly to the surfactant manufacturers. The product literature on their websites usually gives at least a vague sense of how their different products are expected to behave, and you can always contact them directly, describe your problem, and ask which product they recommend.

Ray Kremer
Stellar Solutions, Inc.
McHenry, Illinois
---
January 2016

Thanks Ray. You are one of the "givers" who has helped hundreds of posters with their questions -- and I thank you for your help on this thread as well. Most of the threads on this site work well because of you and the site's other regular helpers.

But every once in a while we get a thread where dozens of posters aren't helping each other. Then we remind folks that this is not some sort of free consulting service, but a place of camaraderie, aloha, & mutual assistance. And if the list of unanswered questions grows relentlessly anyway, it can become time to close the thread and stop being silly :-)

Regards,

Ted Mooney, P.E. RET

finishing.com

Pine Beach, New Jersey

We need "Aloha" now more than ever

---

January 16, 2016

Good day Ted.

Kudos to you!
You seemingly have the patience of JOB, with your courtesy and professionalism offering camaraderie and information. I enjoy your forum, as it offers OPINIONS from other industrialists regarding queries.
After researching, I post queries.
I think some of the masses do not understand this concept. The archived letters are a valuable source of info, but again, only opinions.
You are a very valuable source of information, if only others would strive for themselves it could vastly expand.

Regards,

Eric Bogner, Lab. Tech
Aerotek Mfg. Ltd. - Whitby, Ontario, Canada



---

January 2016

Hi Eric. I've learned a lot from your postings, as have many readers!
I appreciate your kind assessment of my efforts, but my "patience" is simply that I have the world's best job, and don't want to blow it by losing the readership ... plus, as webmaster I have the luxury of being able to rewrite hasty words after I've slept on it :-)

Regards,

Ted Mooney, P.E. RET

finishing.com

Pine Beach, New Jersey

We need "Aloha" now more than ever

---

April 4, 2016

! Wow, just wow. I stumbled across this while looking for some info on a cosmetic emulsifier and (though not really relevant to my search) kept reading with a kind of fascinated horror at the number of people who ask for the world, with no word of thanks or acknowledgement of how much they are asking. You guys/mods here are polite, I would have sent some of these folks packing and closed the thread.

I know there are probably some language issues here (not as un-PC/scary for me to say as my folks are both non-native English speakers), but really, don't post if you can't manage civility.

B. Bose

- Los Angeles, California

---

April 2016

Hi B. This is a fairly large public forum with 60,000 threads and, all in all, the readers show amazing generosity in sharing their knowledge. I'm sorry that you had to find your way here through one of the few doors into the site where that generosity is less evident :-(

Regards,

Ted Mooney, P.E. RET

finishing.com

Pine Beach, New Jersey

We need "Aloha" now more than ever

---

April 20, 2016

I would like to let you know that I had found this thread looking for understanding of amphoteric surfactants. I have a biologically based science background, but my chemistry understanding is "ancient". I am fascinated by and quite grateful for the questions and think that unanswered questions are actually the mechanism for extending learning. So thank you very much for widening my horizons! I personally could not answer any of the questions, but feel much enlightened by reading your thread.

Additionally, I found this article to be very helpful in my inquiry
www.rsc.org/chemistryworld/Issues/2003/July/amphiphiles.asp

Adele Main

interested elder - Canberra ACT Australia

---

February 2017

Hi Adele. Thanks for your kind assessment and for the link!

Regards,

Ted Mooney, P.E. RET

finishing.com

Pine Beach, New Jersey

We need "Aloha" now more than ever

---

February 20, 2017

OK I ACCEPT THAT THOSE WHO KNOW THE ANSWERS OF THE QUESTIONS ASKED IN THIS THREAD MUST GIVE REPLY TO THOSE QUESTIONS. BUT IT IS BAD MR. TED THAT YOU BEHAVE LIKE THE BOSS OR ADMINISTRATOR OF THE THREAD AND TEACH OTHERS WITH YOUR IDIOTIC COMMENTS. HAVE YOU EVER TRY TO GIVE ANY REPLY OF ANY QUESTION ASKED IN THIS FORUM OR YOU ARE HERE TO CRITICIZE OTHERS?

Ravi Prakash

PI - Bhagalpur INDIA

---

February 2017

Hi cousin Ravi. This site has 50,000 topics, and I've tried to help on thousands of them. But I know absolutely nothing of surfactants; so all I can do as site administrator is urge people to try to answer.

I appreciate when people look kindly on the site; and when they don't like it, I try to improve things -- so thanks for the suggestion. But ad hominem comments aren't a good reason for readers to spend their limited time here ... so please offer a question or answer. Thanks again.

Regards,

Ted Mooney, P.E. RET

finishing.com

Pine Beach, New Jersey

We need "Aloha" now more than ever
---
November 10, 2017
A? : hopefully...
Okay, although both questions are long past, others still might be seeking answers. I can only say the following information is from my actual experience & may NOT be something one would find in a chemistry or engineering text and possibly not relevant to metal finishing?, But still, to my best knowledge, true:
RE:the Q. of Swapan Ghosh, posted: 06/10/13, RE: the suitable emulsifier to get homogeneity & stability for combining a hydrated silica solution & essential oil(s);
If he had succeeded in incorporating the silica (dissolution as vs. dispersion), i'd recommend polysorbate 20 for the volatiles..however, instead of using a 1:1 ratio of the solubilizer & the ess. oils, i'd begin there, but be willing to increase by a factor of @ least 3x as much poly20 as ess. oils..the objective being an attempt @ a clear solution(if this is even possible w/the silica present-although it should be a simple matter depending on the initial method used to solvate the hydrated silica).

RE:the Q. of Fatima Tariq, posted: 11/22/15, RE: which surfactants are suitable for use w/ polymers for functionalization; if working w/the polymer, carbomer, one can sometimes successfully neutralize & open up the coils, in order to create an elegant rheological structure, using the high pH surfactant, Decyl Glucoside, in place of the conventional sodium hydroxide, or TEA (although, I'm unsure how long a formula like this will retain its shape & thickness; one would have to experiment).

That's all I have. I hope its of some assistance, even if just for joke-fodder...

best regards to you all, truly an enlightening thread & forum, thank you for your time and attention, much love, suki
suki miller
Student/Formulator phytopharmacy/chemistry - Portland, Oregon, USA
----
Ed. note: Thanks so much, Suki!
---
---
February 17, 2018
Q. Hi all...

Liked the forum. Can anybody tell me what are the commercial non-ionic surfactants available in market? If anyone knows, please reply. Good luck to all of you.
Neethu Asokan
- Salem, tamil nadu, India
---
February 19, 2018
A. Hi Neethu,

You can look for Dr. Saha's answer up in this very page, he lists very thoroughly a very large number of substances used as non-ionic surfactants.

They are esters, alcohols, amides and polyethers of fatty acids, and have a very long alyphatic "tail" and a polar "head" in its molecular structure. One part of the structure is hydrophilic and the other part is hydrophobic. This basic construction is the base for surface active substances, or "surfactants" :)

Best regards,
Daniel Montanes
TEL - N FERRARIS - Canuelas, Buenos Aires, Argentina
---

Thanks Daniel. I was thinking Neethu wants brand names / trade names, but maybe you interpreted his question better than I did :-)
Regards,
Ted Mooney, P.E. RET
finishing.com
Pine Beach, New Jersey
We need "Aloha" now more than ever
---
---
March 1, 2018
Q. I want to know the method to determine Active matter of anionic surfactant specially triethanol lauryl sulfate

Dattatray Gharge
STERLING AUXILIARIES PVT LTD - BHARUCH ,Gujarat , INDIA , ASIA
---
March 2, 2018
Q. Hi Sir, I am PhD Scholar in Pharmacy. I am working on Solid Lipid Nanoparticles formulation for skin, which nature surfactants should be used e.g. (nonionic, ionic, cationic etc.) which are compatible with the skin nature?
Can I use nonionic+ionic or cationic in combination?
Thanks

Mian Raheem Bahadar
Research Scholar - Swat, Pakistan
---
March 4, 2018
A. If you are looking for a book with this type of information I strongly recommend McCutcheons' Emulsifiers and Detergents. It is updated every year.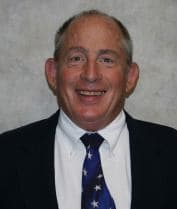 Tom Rochester
Plating Systems & Technologies, Inc.
Jackson, Michigan, USA
---
---
March 15, 2018
Q. Hey I ask about definition of "amino basic surfactant" and an example of it.
mohamed saleh nasr
science banha uni - zefta garbya egypt
---
September 8, 2018
Q. Hello! Thank you for providing list of surfactants.
I am a student of civil engineering and pursuing my degree and also doing patent work on bitumen emulsions.
So I want list of CATIONIC BITUMEN EMULSIONS which can help me to make my project fast.
Thank you guys !
Harit Upadhyay
Civil engineering - Rajkot, Gujarat, India
---
---
September 9, 2018

CMT Milk Test
Q. How do negate or counteract an anionic surfactant in milk test? Sale barns use this to judge if a cow is good or bad, but they abuse the CMT milk test, and many good cows go to beef market cheap.
joseph peterson
dairy farmer - arpin wisconsin usa
---
---
October 20, 2018
Q. I am a research scholar. I need surfactant for nanoparticle + POE oil. Nanoparticles are MgO, SiC, SiN.
mansoor
[last name deleted for privacy by Editor]
Scholar - anantapur, Andhra Pradesh, India
---
November 12, 2018
Q. Dear sir
I am searching suitable surfactants for dispersing nano particles (ZnO or TiO2) in water-based paint; please tell me what kind is OK and what is the way and method of application?
the best
narges saffarian
PAMPA - Tehran , IRAN


If you have a question in mind which seems off topic, please Search the Site