Live! From beautiful Pine Beach New Jersey: Welcome to the world's most popular metal finishing website
topic 11810
What is black chrome plating?
2001
Q. What is black chrome exactly? How are its properties different from that of standard decorative chrome plating?
WY Wong
- Hong Kong
---
2001
A. Hello WY. You'll find that black chrome plating is a series of finishes that range from looking almost like normal chrome plating with a smoky haze, all the way to a deep almost lamp black color. The smoky chromes are very similar to bright chrome in all particulars and are highly decorative. I don't know all of the characteristics of the very black chromes, but they are used for optical purposes like absorbing reflections in microscopes.
But be aware also of "chrome-look" paint, which is available with a black translucent tint over it, which some people call "black chrome" although it actually just paint and has nothing to do with chrome :-)

Ted Mooney, P.E.
finishing.com
Pine Beach, New Jersey

---
2001
A. Sir:
The proprietary black chrome baths that were on the market years ago, ran with no free sulfate, but had other additives to form a bit of trivalent chrome. I do recall that years ago, DuPont had a "BK" bath that operated in just this fashion.
When plated correctly (and this could be tricky), the deposit was a rich black color. The operator had to constantly monitor to assure that no sulfate got in, as drag-in from the nickel tank.
Anodes were lead, and the bath did have to be dummied. As a suggestion, I would trace the path from DuPont to the firm that bought out the system. It is a large worldwide firm. They may be able to help you in Hong Kong.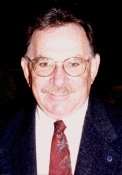 Ed Budman
- Pennsylvania
With deep sadness
we announce that
our friend Ed passed
away Nov. 24, 2018
---
2001
A. Ed is quite correct. I have had some clients who used a process from McGean Rohco (now part of Atotech). I believe this may have been one of the products which were acquired by Rohco from Dupont. With reasonable control, when plated over nickel, dark black deposits were the norm.
Hope this helps.
Gene Packman
process supplier - Great Neck, New York
---
2001
A. Black chromium is used for decorative applications and mainly for solar energy applications. It absorbs energy but does not emit it like a black paint. You check the parts by two parameters, absorbance and emittance.
The process is sold by the big suppliers and it is not as difficult to maintain as people mentioned in previous replies. If you work according to specs it works fine.
Sara Michaeli
chemical process supplier
Tel-Aviv, Israel
---
---
Setting up a plant for black chrome plating
2004
We intend to set up a black chrome plating plant. Please advise us on how to do it? What are the chemicals required?
Kindly advise us also on what is satin chrome plating and how to go about doing it.
Parvez Shiekh
manufacturing / plating - Aligarh, UP, India
---
A. Hi Parvez. You and other readers may be interested in listening to our podcast interview with Willie World of Highland Plating about black chrome plating.
There are several ways to do what someone might call 'satin chrome'; perhaps the most basic and common way is to glass bead blast the surface before plating.
Please review our FAQ, "Understanding Chrome Plating", and then get back to us with your specific questions, although it should be noted that you'll probably want to hire a plating consultant to plan the plating plant for you because this is something you design rather than buy from a catalog. Good luck.
Ted Mooney, P.E.
finishing.com
Pine Beach, New Jersey
---
---
2007
Q. Hi All, I'm facing some technical issues with black chrome plating, the black color can't evenly cover onto the part surface, it look like deeper color tones. Please advise.
Thank you.
Revolver
[last name deleted for privacy by Editor]
plating shop - Malaysia
---
---
February 4, 2013
Q. In the instrument on which I'm currently working, we have need for several optically black surfaces. There is a lot of literature out there that claims black chrome plating is a good solar selective surface and therefore would be good for our application. Meanwhile, our products need to be RoHS compliant which means no mercury, cadmium, lead, and, among others, hexavalent chromium. My question is, can trivalent chromium be plated to yield a good solar selective surface?
Need a surface treatment for aluminum that absorbs 808 nm light while reflecting and emitting very little.
Jon Skuba
- Boulder, Colorado, USA
---
February 9, 2013
A. Hi Jon. My understanding is that all black chromium plating should be RoHS compatible because it contains metallic chrome (valence 0), not trivalent or hexavalent chrome.
I know it's all confusing when it's you're not actually doing the plating, and it's just words, but let me summarize with a little chart --

1. Chromate conversion coatings (gel-like coating applied to aluminum and to zinc plating to deter white rust):
a. Can be performed from baths containing trivalent chromate, and the result is a RoHS-compliant trivalent coating. (Actually, "trivalent chromate" is an oxymoron because "-ate" implies highest valence state, but this oxymoron is widely accepted in the metal finishing industry).
b. Can be performed from baths containing hexavalent chromate, and the result is a hexavalent coating that is not RoHS compliant.

2. Chrome plating:
a. Can be performed from baths containing trivalent chrome, and the result is a metallic coating (zero valent).
b. Can be performed from baths containing hexavalent chrome, and the result is a metallic coating (zero valent).
Regards,
Ted Mooney, P.E.
finishing.com
Pine Beach, New Jersey


If you have a question in mind which seems off topic, please Search the Site