Where the world gathers for
plating, anodizing, & finishing Q&As since 1989
-----
Removing Silver Tarnish
Hey ... well I'm doing a Science Project on removing silver tarnish. But one problem is that I need DATA to come with the Science Project. I did sort of get DATA but I don't know how to measure it. See, what I'm going to do is have 3 different materials, silver, iron, and aluminum, and for each trial there will be an amount of salt put into the solution. Like the first trial will have 1 tbs of salt, the second trial will have 2 tbs of salt, and the third trial will have 3 tbs of salt. (I'm testing which material is most chemically active and which material is more active with different tbs of salt.) So you see I have no one else to ask so I come to you. Please respond soon, if you don't I'm dead for my Science Final Outline! Thanks! Bye......
Sophia C
- Bayside, New York
---
I didn't exactly follow your syllogism of why you were dead if we didn't help you, Sophia; somewhere around the "so you see" there seemed to be a gap in the logic flow :-)
Depending on how big your beaker is, I think that using 1 tablespoon of salt vs. 2 vs. 3 might not prove much. Sort of like feeding a lab rat 1 pound of vitamin C vs. 2 pounds vs. 3 pounds to see which is better for him. You might try no salt vs. 1 tablespoon of salt vs. 1 tablespoon of salt plus 1 tablespoon of vinegar, or something like that.
Other than the problem of testing megadoses of salt vs. mega-megadoses your experiment sounds okay.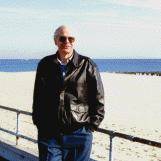 Ted Mooney
, P.E.
Striving to live Aloha
finishing.com - Pine Beach, New Jersey
---
2005
2006
Hi. I'm in 6th grade and I have a science project. My question is about different materials and which are the best for removing silver tarnish. I wanted to use commercial products, Baking Soda and hot water..., and maybe salt verses no salt or 1 tblsp salt verses 1 tblsp vinegar. I'm not sure what to do for the 3rd choice (vinegar, salt). Do you think that I should stick with that? I want to stick with the commercial products and the baking soda I think but I'm not sure for the 3rd idea. Can you help me? I think this will be a fun project and I like science and just need a bit of advice to push me along.
Nicole Leila S.
student - Encintas, California, United States
---
2006
I suggest for the third test you put a piece of aluminum foil on the bottom of your glass or plastic cleaning dish, with the silver item touching the aluminum. Good luck.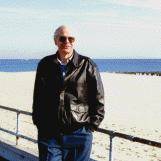 Ted Mooney
, P.E.
Striving to live Aloha
finishing.com - Pine Beach, New Jersey
---
2006
I saw what you said about the aluminum but I'm a little confused because that is pretty much what I'm doing with baking soda and hot water. I lining it with aluminum... could you explain a little more? I am not sure what you're saying.
Nicole S
[last name deleted for privacy by Editor]
- Encinitas, California, US
---
2006
If you are lining the container with aluminum, then there is a special reaction between aluminum and silver which is providing the tarnish removal power. It's no longer a contest of whether salt, vinegar, or baking soda is a better tarnish remover. See letter 4785 for an explanation of electrolytically cleaning silver by placing it on aluminum foil.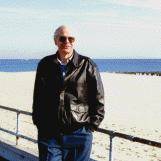 Ted Mooney
, P.E.
Striving to live Aloha
finishing.com - Pine Beach, New Jersey