Where the world gathers for
plating, anodizing, & finishing Q&As since 1989
-----
Vinyl coatings on metal
2001
Q. We have a metal tubing that needs to be protected with a colored vinyl coating. Who makes that kind of products and how do you find a supplier? What kind of process is it, dipping, painting? Heated on?
Thanks,
Jean-Francois Cote
- Montreal, Canada
---
2001
A. Hello, Jean-Francois. It sounds like you are interested in "plastisol coating". This is usually done by a dipping process onto a properly primed substrate, although it is also possible to spray it. There do exist air-dry plastisols, but the better plastisols are oven cured. Any plating rack manufacturer will have plastisol dipping capability, but this site is for technical issues, and we don't recommend specific vendors. Good luck.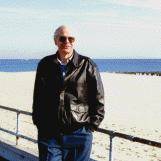 Ted Mooney
, P.E.
Striving to live Aloha
finishing.com - Pine Beach, New Jersey
---
2001
A. Hi Jean-FranÁois!
Re your question, WHY vinyl, why not other 'coatings'? Why the colouring? What's the environment?
The most expensive but the toughest coating is called PLASTISOL. This calls for a liquid PVC monomer into which one dips the product, then lets it drip 'dry' for a short while, then one puts this into an oven to cure. Tough, resilient, very acid/alkaline resistant coating. Not a smooth, perfect finish and far thicker than paint.
As far as paints are concerned, ask your local paint people. They would have a far better colour choice but not necessarily vinyl!
Hope that helps you un petit peu.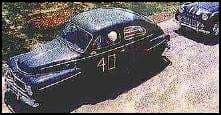 Freeman Newton
[deceased]
(It is our sad duty to advise that Freeman passed away
April 21, 2012. R.I.P. old friend).
---
2001
A. Here in the U.S., I know it's possible to have vinyl dyes [affil link] custom blended if this is what you're looking for. Specifically what I have had done recently was a combination system. It was a Dupont branded vinyl dye in a Sherwin-Williams packaging aerosol system.
Spray on just like spray paint, I'm sure something like this can be formulated in larger quantities and packaged more accordingly to your needs. Consider contacting Sherwin-Williams Automotive division if this sounds like the product that might be of help to you. It's nowhere near as thick as a plastisol coating. It's very thin, dries quickly and can be blended in a very wide range of colors.
Just offering you another option in case the plastisol coatings aren't exactly what it is you were talking about.
Matthew Stiltner
plating company - Toledo, Ohio
A. This type of coating is typically used on parts that are exposed to very corrosive environments, and also on tool handles, and wire form products.
John F Ruiz
- Paramount, California
January 5, 2011
---
---
2003
RFQ: We need 5/16 steel chain coated with Vinyl or thermoplastic material in custom colors. The important element of what we are looking for is that the links do not become connected or encapsulated, but remain independent. Cooper Campbell produces an electrostatically polycoated chain similar to what we need. We have looked at Thermoclad Duravin and Innotek Polyarmor as possible coatings. This will be a low run very high quality job.
Mathieu V
[last name deleted for privacy by Editor]
- New York, New York
Ed. note: Sorry, this RFQ is outdated so private contact is no longer available, but public technical replies are still welcome! No public brand/source suggestions please ( huh? why?)
---
---
2007
Q. I'm looking for some sort of service like this myself, I want to have some tools like spanners, screwdrivers etc insulated in some sort of soft grip PVC or vinyl, anyone got any suggestions?
cheers,
Who Jang
- Dublin, Ireland
---
April 18, 2011
A. Hello, Who Jang. If this is for personal use, you can try simple commercially available dips.

If that doesn't offer sufficient quality for your needs, you can look for a plating rack manufacturer. Most plating racks are plastisol coated for extreme corrosion resistance and electrical resistance, so most are set up to offer this coating service for you. Good luck.
Regards,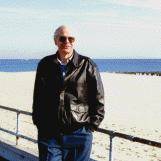 Ted Mooney
, P.E.
Striving to live Aloha
finishing.com - Pine Beach, New Jersey
---
March 10, 2009
Q. My company is buying galvanized and stainless steel metal stamped parts in China. We have the parts vinyl-dipped, but the dip is not "tight" -- it does not adhere to the surface of the metal. Our supplier checked with his vinyl dip subcontractor and was told that in order to achieve the tight dip they would need to first coat the part with an adhesive and oven-dry it before applying the vinyl dip, and that this would add 40-60% to the cost. Does this sound right? Any suggestions on how to achieve the tight dip without such a huge cost increase? Any advice is appreciated.
Hank Sheller
- Queens, New York USA
---
March 10, 2009
A. Hi, Hank. The principle is correct that good adhesion requires an oven-dried adhesive primer, especially on such difficult surfaces as galvanized or stainless. But I can't comment on whether the surcharge is in balance.
Regards,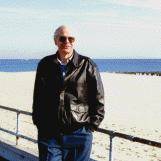 Ted Mooney
, P.E.
Striving to live Aloha
finishing.com - Pine Beach, New Jersey
A. Hi Hank, I think the adhesive that your supplier refers to is a primer made by vinyl chloride terpolymer; its carbroxyl group can provide good adhesion to metal. Something like a deep drawn can; without a prime, ink cannot maintain adhesion during deep drawing process.
Tony Song
- Guanghzou China
April 17, 2011
---
August 15, 2011
Q. I just stumbled on this thread... I am the president of a local baseball organization and am trying to find the best way to repair peeling vinyl on our 6" backstop poles (approx. 10 years old).

I was told to look for a vinyl touch-up paint product, but was wondering is there is a better method.

I appreciate any help.

Thanks, John
John Doulong
- Mt. Laurel, New Jersey
---
August 16, 2011
A. Hi, John.
If the finish performed well for 10 years, that's not bad at all. If the finish is now peeling, actually curling away from the pipe, I doubt that any paint or plastic will fix it.
I think your choices are to:
- paint bare areas for color match, while expecting the problem to get worse, rather than considering it a fix.
- remove all the vinyl and repaint the pipes in situ
- replace the poles with new factory painted/powder coated poles, or remove them for factory painting
You could paint the bare areas for color match and then wrap the poles in something like clear packaging tape or industrial weight plastic wrap (the stuff they use to hold pallets together). If you start at the bottom, and the top is out of reach of kids' prying fingernails, there is at least a chance of a few years service from that. Note that this is just brainstorming from a guy who hasn't tried it :-)
Regards,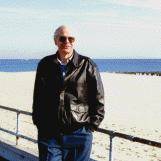 Ted Mooney
, P.E.
Striving to live Aloha
finishing.com - Pine Beach, New Jersey
---
November 22, 2011

Q. Why plastisol doesn't adhere to electroplated surface?
Aniruddh Wadghule
- Pune, Maharashtra, India
---
November 25, 2012
Hi Aniruddh. Plastisol will only adhere to a very clean and metallurgically active surface, preferably with some "tooth". Many plated surfaces have been handled and are full of fingerprints and not clean; often made of metals like nickel that deliberately form very passive surfaces. Plating is often 'self-leveling', i.e., designed to eliminate any "tooth"; and release agents like chromates are sometimes on the surface.
It is not impossible to design a pretreatment sequence for good adhesion of plastisol on plated surfaces, but it is unfortunately not realistic to expect good adhesion of plastisol on plated surfaces without serious effort.
Regards,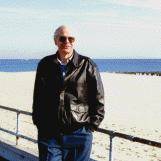 Ted Mooney
, P.E.
Striving to live Aloha
finishing.com - Pine Beach, New Jersey
---
---
June 29, 2012
Q. I am a commercial crab fisherman. I purchase hundreds of crab traps made of PVC coated wire each year. I fish these traps in waters with high salinity levels. A trap fished in my area has a life span of a few years. Any area on the trap that the PVC coating is thin or gets scraped off rusts out. I am trying to figure out a practical and cost effective solution to this problem. I was wondering if a trap that was already used could be dipped into an air dry plastisol,or if anyone has an idea that might help. Finished traps cost $30.+ ea. so this is one of my largest expenses.
Brent Pearson
- Lacombe, Louisiana, USA
---
July 3, 2012
A. Air dry plastisol that I am aware of is not tough. There are some spray can vinyls that are not bad, but a bit on the hard to find. You can find "brush on" at most auto stores.
You might want to try the spray-on rubber [affil link] that is currently advertised on TV. It is carried by most of the big box stores. Saw two in the last month.
James Watts
- Navarre, Florida
---
---
June 17, 2017
Q. Hi,
I have a requirement of PU dip coating on hand file (using in workshop) for gripping on it.
What type of solution will be used for it? Where it will be found in India? Any other better option than PU coating available?
PARAG PATIL
- Pune, India
---
---
PVC coating on 304 grade stainless steel
July 11, 2018
Q. Hello, is it suitable to use 304 grade stainless steel cable with PVC coating in indoor swimming pool environment? The item would't be cleaned regularly. I know that only 304 grade steel is not good enough in this environment as critical construction. But I am wondering if PVC coating would be helpful?
Erv Keem
- Glasgow, Poland
---
July 2018
A. Hi Erv. If the PVC coating is done right, there should be no problem at all. PVC coating of even plain carbon steel makes it acid resistant for difficult duty. However, if this 'cable' is repeatedly wound tightly on a drum, or used in some other way which might crack or split the coating, then it might not be satisfactory.
Regards,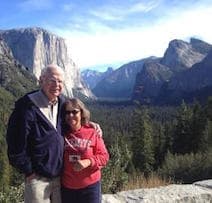 Ted Mooney
, P.E. RET
Striving to live Aloha
finishing.com - Pine Beach, New Jersey