Where the world gathers for
plating, anodizing, & finishing Q&As since 1989
-----
Where to buy a Nickel free watch?
2001
Q. I am a nurse with a nickel allergy. Can anyone supply me with a nickel free watch product that will hold up day after day?
Sandi Adams
- Rockford, Illinois
---
2001
A. Some of my answer depends on what you want to spend. A gold, not gold plated, watch will not contain nickel. A stainless steel one will. Bulova and others make reasonably priced (I got mine on clearance for $15) sport watches which have plastic cases and seem to be likenesses of divers watches with multifunction buttons, etc. If you have a gold plated watch, try to find someone in the jewelry business who can replate it with the a nickel substitute (sometimes called white bronze, etc., but not German silver) specifically designed to meet current European requirements for no nickel on jewelry and then they can gold plate.
Gene Packman
process supplier - Great Neck, New York
---
2001
A. For the European market, there's a regulation in limiting the Ni release of all jewelry and wristwatches, this is to reduce the risk of Ni allergy. Bad news is such law is not yet in place in the US. Although stainless steels contain high amount of Ni, in practice most stainless steel watches do comply with the regulation. Maybe you can ask the shops if the watches are hypoallergenic or not. Or you can buy a watch from the EU countries. However, since some people are very sensitive to Ni, their tolerance to Ni is lower than that specified in the regulation, so even if the watches do pass the regulation, they would still trigger allergy reaction in those people. For that, I think plastic watches is probably the safest option.
WY Wong
- Hong Kong
---
2001
A. There are many stainless steel grades that don't contain nickel. Whether watch manufacturers wish to use them is another matter!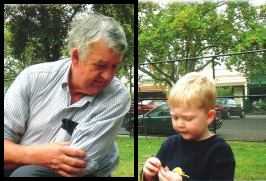 Bill Reynolds
[deceased]
consultant metallurgist - Ballarat, Victoria, Australia
We sadly relate the news that Bill passed away on Jan. 29, 2010.
---
2001
A. Sandi, I knew a person years ago that was allergic to nickel. He found a leather band that you could mount the whole case (or have mounted) basically a standard watch if for male/female. It really wasn't that difficult to find. He passed away years ago, so I cannot find out where he obtained it. Maybe a jeweler that knows what he is doing would know.
Bill Hemp
tech svc. w/ chemical supplier - Grand Rapids, Michigan
---
2001
A. As I understand it, the release rate for nickel from nickel containing products prescribed by the EU has been set to be at least 50% below the threshold level at which allergic responses are found. I also believe that the lowest threshold level for allergic responses to nickel, as performed by medical dermatologists, is about 40 ppm. The EU acceptable release rate of nickel from products in prolonged and intimate contact with the skin is 0.5 µg/cm2/week; - the area refers to the product area in contact with the skin. I am hence not sure about the comments above that suggest the limits in the EU are above the safety threshold.

Trevor Crichton
R&D practical scientist
Chesham, Bucks, UK
---
2002
A. I too have a nickel allergy and found watches by these people while in Majorca, they are attractive and cheap. The name brand on the watches is Omax [affil link] , hope this is of some help, would love to hear how you get on.
Yvonne Beevis
- UK
---
2003
A. Simply Whispers, a company specializing in nickel free jewelry can provide you with nickel-free watches.
Dale Southworth
- Plymouth, Massachusetts
---
2003
A. I found a great everyday watch made by Colorado - a fashion clothing shop in Oz. It has a leather band and stainless steel back. I was dubious, but two years later still no irritation.
Donna Boxsell
- Australia
---
2004
A. If you're looking for nickel free watches and jewelry, Simply Whispers is the place to try. I have bought two watches and 99% of my earrings from them. No problems.
ANGELA RAMBEAU
- ATLANTA, Georgia
---
2005
A. I have a nickel allergy as well, and Timex watches [affil link] with metal bands are actually stainless steel inside. I have never had a problem with Timex. Leather bands are problematic in that the buckle usually irritates my skin
Patricia Gira
- Orland Park, Illinois
---
August 20, 2008
A. All Fossil watches [linked by editor to Fossil watches on Amazon] are nickel free. It's the only brand my severe nickel allergy will tolerate.
monica patel
- loma linda, California
---
September 21, 2008
A. Timex has definitely given me bad reactions- though I admit it has been many years since I used one. Bocca makes titanium watches that look good, but I feel they are overpriced. Mine will not keep time now, having bought it 4 -5 years ago.
Nicholas Edelson
- Brooklyn, New York
---
October 14, 2008
A. I have had nickel allergies for years. I have worn jewelry from Simply Whispers without getting allergic reactions. The expandable stretch watchband did not hold up to normal wear. I prefer the stretch links because I have a little larger than normal wrists. I do have a Lorus watch from my mother in IL, that does not bother me at all. I love the expandable band, but the watch finally gave up.
Nelson's Jewelry in Crystal Lake, IL have watches under $100 that claim to be nickel free.
Connie Burkey
- Crystal Lake, Illinois
---
May 28, 2009
A. I've found that most gold jewelry, even if they say it doesn't have nickel, still does, especially if it's under 24 karat.

As for watches, I use a Timex Expedition with one of their fast-wrap nylon/velcro bands. The band is one-piece and rests between the back of the watch and your wrist, so no metal-skin contact.

With the same watch and a normal band, I get a nice round rash. ;)
Niles Gibbs
- Redmond, Washington
---
January 19, 2011
A. All Fossil manufactured after 2001 are made with nickel-free stainless steel. Fossil also makes the Relic brand - sold at Kohls and other department stores - so I assume these are nickel-free as well. They are certainly less expensive than Fossil, and often go on sale. I bought one on Saturday and have worn it every day (today is Wednesday) without any problems. Has anyone else tried the Relic watches?
Elizabeth Marshall
- Huntsville, Alabama USA
---
January 25, 2011

Problem solved! I get a very severe reaction to all of my jewellery. I bought a bottle of Super Surface and I have been able to wear all my pieces without any trouble!

I wanted to buy a bottle for a friend and discovered that they now have European distribution based in the UK supersurface.co.uk.

I have coated tons of stuff and still have over half a bottle left so it works out to be pretty good value.

Katie Rickards
- London, U.K.
----
Ed. note July 2016: That supersurface link has broken, but readers in the USA can consider a similar product from the site's supporting advertiser .


---
May 4, 2011

I have a severe nickel allergy and bought a Fossil Watch. I was fine for about 3 months, and then the rash started. Hopefully this hasn't happened to anyone else. I was quite disappointed because I love the style of my watch, and am having such a hard time finding anything that doesn't contain stainless steel. I guess it'll just have to be trial and error which sucks!
Ashley Best
- Canada
---
July 2, 2011
A. Hi Sandi, Skagen, a Danish brand, is a brand I found while in the Caribbean (duty-free!) and specifically asked a watch seller for nickel-free watches. They sell very beautiful and classy designs and are very reasonably priced for the high quality that you are purchasing. Looking online, it does say that they are not necessarily nickel-free but "nickel-safe" according to EU standard: www.skagen.com/service/watchInfo.fx. I have a fairly bad nickel allergy (even metal eyelash curlers will irritate my skin after a few seconds of contact) but have been wearing my beautiful Skagen watch for over a year now with no reaction.

Also, regarding Fossil/Relic watches that others have mentioned, the Fossil website FAQ addresses this question: www.fossil.co.uk/webapp/wcs/stores/servlet/ContentView?langId=10&storeId=32553&catalogId=20002&page=FAQ#general2.
Ruby Chiu
- San Francisco, California, USA
----
Ed. note: Please remember that there is nothing which offers as short a guarantee as a website link -- so please include at least a general answer of what a link says, as Ruby did for the Skagen link. The Skagen and Fossil links worked only for a week or two.
---
October 18, 2012
A. Hi there

Not sure if you did manage to find a nickel free watch, however please take a look at WeWOOD; these watches are made from wood, so toxin and nickel free which is great for people with allergies:
www.we-wood.co.uk

Good Luck!
Natalie C
[last name deleted for privacy by Editor]
WeWOOD - United Kingdom
---
---
August 2, 2017
Q. I always wanted a Shinola watch and finally bought one. I tried it on both arms and got a bad rash on each. Is there anything I can do to turn this negative into a positive?
Lee White
- Groton, Connecticut, USA
---
---
January 19, 2018
Q. Reading all the answers regarding nickel-free watches has me confused and scared about watches. I'm scared because I've never had an skin reaction to watches. In the 1990's, I bought the following brands: Seiko, Bulova, Gucci, Citizen, Movado, and Timex. Straps snd bracelets were either stainless, leather, or fabric. No problems. January, 2018, I bought a Guess watch with a blue silicone band and I think some kind of steel case. The metal, excluding the back of the case, is colored like rose gold. After three days, I got a rash, and because the watch would rotate on my wrist, I can't tell if the rash is from the band or the metals. I've even been trying to find out if the watch is inauthentic, or if there's been a decline in quality of materials since the '90's. Also ... I'm glad someone mentioned how lotions can interact with metal and be a problem, because I've started using Eucerin Intensive Repair.
Christine Rasmussen
- Okemos, Michigan, USA
---
January 23, 2018
A. Good day..

Nowadays there are many "Nickel Test" kits that are sold and very inexpensive I may add; you can purchase one of them to test if your watch is indeed nickel plated, Gold/Rose Gold can be very thin and the nickel ions may be leaching.
marvin sevilla
- Managua Nicaragua
---
January 27, 2018
A. The problem is easily avoided.

Swatch make a range of plastic cased watches.

A web search for ceramic watches and straps offers a range from reasonably priced to eye watering expensive.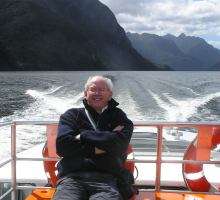 Geoff Smith
Hampshire, England
---
---
June 1, 2018
Q. I'm looking for a nickel-free low vision watch for my father with macular degeneration. Either something with really big easy to read numbers or even a talking watch. Problem is his allergy to nickel. Has anyone come across something like that?
Toni Guggenbickler
- Wrangell, Alaska USA
Ed. note: Sorry, this RFQ for private contact is now outdated, but public technical replies are still welcome. No public brand/source suggestions please ( huh? why?)