topic 11499
Removing TiN (Titanium Nitride) coatings

... plus Cufix E Copper Stripper, TN-64 TiN Stripper
& Strippers for Tungsten Carbide in Cobalt Matrix
A discussion started in 2001 & continuing through 2015
(2001)
Q. IF THERE IS SOMEONE OUT THERE THAT HAS HAD EXPERIENCE, I NEED TO STRIP TITANIUM NITRIDE FROM HIGHLY POLISHED TOOL STEEL (H-13 PLASTIC MOLDS) AND I CANNOT FIND REFERENCE IN ANY OF MY TEXT BOOKS ABOUT THIS. DOES ANYONE HAVE A RELIABLE CHEMICAL OR ELECTROCHEMICAL METHOD THAT WILL NOT ATTACK THE SUBSTRATE? WHAT WE HAVE DONE IN THE PAST IS TO ABRADE IT AWAY WITH VERY FINE ABRASIVES, BUT THE GEOMETRY WAS VERY SIMPLE, WHICH IS NOT THE CASE FOR THESE MOLDS.
THANKS IN ADVANCE.
Guillermo Marrufo
Monterrey, NL, Mexico
---
(2001)
A. We have removed TiN with a warm solution of nitric acid. We have also used glacial hydrogen peroxide. We have better results with the nitric, but we are stripping from noble metals.
Bruce Platt
- Columbia, Maryland, USA
---
!! Readers: note carefully Bruce's mention that his substrates are noble metals (which are resistant to nitric acid); be very careful about putting other substrates into nitric acid (especially steel, which may emit clouds of toxic NOx).
Regards,
Ted Mooney, P.E. RET
finishing.com
Pine Beach, New Jersey
---
---
To minimize searching and offer multiple viewpoints, we combined multiple threads into the dialog you're viewing. Please forgive any resultant repetition.
---
---
(2001)
Q. Is there any method to remove Titanium Nitride coating without affecting the base material?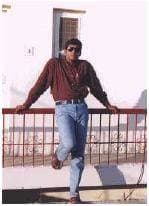 Vasudevan Swaminathan
- Chennai, Tamil Nadu, INDIA
---
(2001)
A. Dear Vasudevan:
I posed the same question few months ago and got answers. My substrate was alloy steel and hydrogen peroxide mixed with caustic soda worked. You didn't say your base metal, but look into this site. I am sure you also will.
Regards,
Guillermo Marrufo
Monterrey, NL, Mexico
---
(2001)
A. Stripping of Titanium Nitride. H202 and EDTA, some of one, a slug of the other, and moderate heat. Ti-nitride all gone, base metal Okay.
Jon Quirt
- Fridley, Minnesota
---
(2001)
A. Dear sir,
How to reach that formula? Tell me more for a clue.
Best regards.
Prasarn Hutpattanasilp
- Samutsakorn, Center, Thailand
Note to Readers: Letter 5007, "Stripping titanium nitride PVD coatings" offers additional perspectives on stripping titanium nitride coatings. But you must always specify the substrate material before anyone can suggest a stripper that will remove the titanium nitride without attacking the substrate.
---
---
Stripping PVD titanium coatings from stainless steel
(2004)
Q. My company runs PVD coatings and this new project involves PVD titanium coating over 440 stainless steel. My question is if anyone can tell me the chemicals used to strip this type of coating.
Fidel Flores
PVD COATINGS - Tecate, California, USA
---
(2004)
A. My memory is not exact, but you are looking to use chemicals that follows. Hydrogen peroxide, sodium pyrophosphate, DI water, and caustic soda. This works extremely well if there is any Aluminum in the coatings. If it is straight TiN, use the peroxide, and soda ash to reduce the pH level of the solution.
David Packer
- Lansing, Michigan
---
---
To minimize searching and offer multiple viewpoints, we combined multiple threads into the dialog you're viewing. Please forgive any resultant repetition.
---
---
(2005)
Q. I am doing PVD coating of TiN on Stainless steel articles and nickel coated brass articles. I want to know how to strip TiN coating from S.S articles and nickel plated brass items. I will highly appreciate your help.
Regards,
Patel Denish Khodidas
plating shop - Rajkot, Gujarat, India
---
(2005)
A. Hydrogen peroxide will strip TiN.
Jim Treglio

- Vista, California
---
(2006)
A. Yep H202 -- and throw in some EDTA.
Jon Quirt
- Minneapolis, Minnesota
---
---
February 14, 2011
Q. I am using Hydrogen Peroxide & caustic soda to remove TiN Coating from M50 tool. Having a recent concern with pitting corrosion in the areas were the TiN has been removed. Any possible root causes?
Ron Rhoads
-
Lason, South Carolina
---
---
January 13, 2012
Q. I had some piston rings with a 5 mil titanium nitride coating (which I needed to remove in order to remelt the rings and do a ferrous analysis via an Optical Emission Spectrophotometer).

I tried a solution of hydrogen peroxide and sodium hydroxide as suggested. After 10 minutes of active bubbling, I removed the part from the solution and noted no visual change evident. The same observation was made after another 10 minutes, at which point I threw in some EDTA for good luck. Another 10 minutes ... no difference.

Finally, I let the things sit for 3 hours in the solution. The bubbling has calmed down, and there's still no observable change to the titanium nitride layer.

If the H2O2 method truly works, how long should it take?
Kurt Snyder
-
Warren, Michigan, USA
---
---
Stripping Titanium and Chromium Carbide
February 14, 2013
Q. Can anyone help me the procedure to strip Ti and Cr carbide coated through PVD route?
Ramasubramanian Sankara Bhatter
- Bangalore, India
----
Ed. note: This thread addresses stripping titanium nitride coatings and is long already; so please see letter 28753 for "Stripping Carbide Coatings".
---
March 14, 2013
A. Sir,
A mixture of caustic soda and hydrogen peroxide solution is suitable for slow stripping, and the most dangerous acid, HF, is for fast stripping of titanium nitride.
DILEEP KUMAR
pvd technologies - kochi,kerala,india
---
---
Stripping titanium nitride with H202 and EDTA
August 31, 2015
Q. Could you please provide the concentrations for mixing them [hydrogen peroxide, caustic, and EDTA], and is there any associated health risks using these chemicals together?
Robert Scott
- Huntington Beach, California
----
Ed. note: Please see also letter 5007 for still more discussion about stripping titanium nitride coatings.


This public forum has 60,000 threads. If you have a question in mind which seems off topic to this thread, you might prefer to Search the Site