Where the world gathers for
plating, anodizing, & finishing Q&As since 1989
-----
Tarnishing silver and nickel
Currently:
June 17, 2021
A. To the folks who are happy with the way their silver looks, and want to keep it that way: I've used stainless steel polish on my vintage silver coffee set to keep it from tarnishing. I just sprayed the outside (not the inside, in case I want to actually put food in it) of each piece, let it dry, and a quick buff with a soft cloth. Months later, it still looks the same.
The company I bought the spray from has long since gone out of business, but you could probably find something similar online. You might want to test it on the bottom first, to see if you're happy with it. My vintage set is not valuable, I just like it for looks, so I wasn't worried about it.
Karen Smith
helpful person - Red Deer, Alberta, Canada
---
---
↓ Closely related postings, oldest first ↓
---
---
Q. I am trying to tarnish shiny silver spots for an older Period style look. What should I use?
Cy P
[last name deleted for privacy by Editor]
- Danville, Illinois, USA
---
A. I found this on the net and thought it might help
How Do I Tarnish Silver?

I'm a complete amateur with a small and hopefully simple question. I have used fine silver wire to make a pendant for an earring. How can I dull the finish of the wire? It is far to shiny when compared with the stainless steel of the ring.

Thanks. Michael B

--------------------------------------------------------------------------------


Boil an egg, remove the yolk and break it into several pieces. Put that and the silver into a zip lock bag and close. It should be black in the morning. Careful polishing will give you nearly any shade of grey. The cat or the dog will appreciate the leftovers.

James Watts
- Navarre, Florida

Charlotte B
[last name deleted for privacy by Editor]
- New Castle, Pennsylvania
----
Ed note: Thank you Charlotte; that was letter 1178

---
May 19, 2012
A. Liver of Sulphur is what you are looking for. Any product that contains sulphur will provide a patina (tarnish) to silver.

Garlic, onion and eggs are high in sulfides and will tarnish silver.

Liver of Sulphur is used by silversmiths to produce patina in a very short period of time (less than 5 minutes).

You only need a very small piece in water. Be careful, it smells really bad.

You can youtube it to see how quick it works.
Darren Olson
- Toronto Canada
---
2007
! This does not work at all. I let my silver sit in hard boiled egg yolk for 3 days and NOTHING happened.
Joe Carpenito
- Carlisle, Massachusetts
---
2007
A. It's not quite clear what you mean by "my silver", Joe. You are probably not speaking of silver service items like Cy was, or silver wire like Michelle was. So thanks for providing this opportunity for clarification.

The problem is not that the egg yolk technique does not tarnish silver -- it works, and I'm confident it worked for them. But if you are speaking of packaged silver jewelry like a necklace or bracelet, many customers object to silver jewelry tarnishing, so some manufacturers work very hard to prevent it by rhodium plating the jewelry or applying a clearcoat lacquer so fumes from the atmosphere cannot reach the underlying silver.

The sulfur fumes from the egg yolk are not getting to the silver in your jewelry because of this topcoat. Unfortunately it's not easy to know what it is and how to remove it. You might advise the manufacturer that their tarnish proofing treatment really works!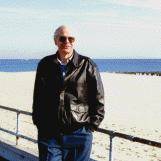 Ted Mooney
, P.E.
Striving to live Aloha
finishing.com - Pine Beach, New Jersey
---
December 14, 2008
A. I've actually had the best luck tarnishing silver with the egg white, not the yolk. I tried the yolk several times on a variety of silver pieces, on flatware and several signet rings. The yolk worked, but it took almost a week to attain that black color. When I used just the egg white, it wasn't but 3 hours and the silver was almost completely black.

Anyway, just my two cents. You might try just the whites and see what happens!
Jordan Sheppherd
- Redmond, Oregon
---
December 16, 2008
! Sulfur is yellow, egg yolks are yellow. Therefore the most sulfur has to be in the yolk. That's an incontrovertible fact -- either that or I made a ludicrous jump to an unfounded conclusion based on a ridiculous assumption :-)
A teachable moment, students. Thanks Jordan.
Regards,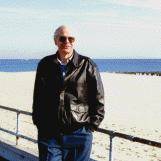 Ted Mooney
, P.E.
Striving to live Aloha
finishing.com - Pine Beach, New Jersey
---
---
April 14, 2012
Q. Hi,
I am doing a science fair project and I need to tarnish quarters, dimes, and nickels. Any suggestions?
Elizabeth B
- Spokane, Washington, U.S.A.
---
April 18, 2012
A. Tarnishing is a bit of a vague term, it only describes a change in the composition of the surface of a metal, usually referring to color. Your question doesn't really state what you are trying to get the coins to do, change color, show marked pitting, dissolve them entirely?
Marc Aaron Banks
- Lenoir, North Carolina
---
July 8, 2013
A. LOOK NO FURTHER! Thanks to all you DYI-ers I have discovered the fastest cheapest and best smelling way to tarnish silver to that beautiful peacock patina:
1. Hard boil an EGG or two.
2. Cut egg in half with big knife. DO NOT TAKE SHELL OFF.
3. Place in Ziploc baggie with slices of WHITE ONION (the juicier the better) and chopped or minced GARLIC.
4. LIGHTLY MASH ENTIRE MIXTURE, SHELLS AND ALL.
5. MICROWAVE open baggie about 15 seconds, remove and ADD SILVER.
Twist baggie top and shake (moisture should appear) and check every 5 minutes or so. If you get really impatient you can put baggie back in microwave WITH SILVER INSIDE FOR 5-7 SECONDS. NO LONGER or you'll blow up your microwave.
My lovely laser cut MERCURY HEAD DIME necklace pendant is STUNNING. Now if I could just figure out how to keep this patina on forever ... any suggestions? (OH, AND YOUR KITCHEN WILL SMELL AMAZING AS A BONUS!)
Alisa Haller
- Cedar City Utah