World's #1 finishing resource since 1989
No login needed: Chime right in
topic 1178untarn
How to remove silver tarnish
1998
Q. I've heard of a way of cleaning silver using aluminum foil, boiling water and Baking Soda .
Does this work?
Thanks,
Louis L
[last name deleted for privacy by Editor]
---
A. Hi Louis. I've done it for myself and it worked well; my wife has done it several times. And from numerous successful reports on letter 4785, "Polishing Silver with Aluminum Foil and Baking Soda", it's worked well for lots of people! Good luck with it, but read on for more specific hints.
Regards,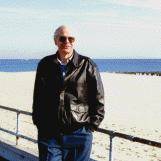 Ted Mooney, P.E.
Striving to live Aloha
finishing.com - Pine Beach, New Jersey
---
1998
A. I just tried the Al, baking soda on a silver US quarter, Nothing much happened.
"420 Ways to Clean Everything" [affil. link to book on Amazon]by Harriet Wylie, 1992, says to use Al foil, Kosher Salt [affil. link to info/product on Amazon], and cold water and to dip the cutlery for 2 minutes to remove stubborn stains. That seemed to loosen the black coating on the quarter, but you still have to brush it.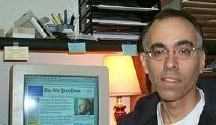 Tom Pullizzi
Falls Township, Pennsylvania
---
A. Please remember three simple things for best success with this technique:

1). - the conversion of the tarnish back to silver does not depend on whether the dissolved "salt" is baking soda, kosher salt, washing soda, water softening salts, or TSP (tri-sodium phosphate) -- you can use anything that will conduct electricity in place of the baking soda.
2). - all chemical reactions occur much faster at high temperatures.
3). - the word "cleaning" is not precise. The reaction we are talking about is not about removing ground in finger oils and dirt, but about electrochemically converting silver tarnish back to silver -- yet removing that oil & dirt is necessary, especially on decades-old quarters; baking soda or kosher salt in cool water isn't a good detergent :-)
When you take these things into consideration, the best way to help the reaction occur fast and easy if you are working with old stuff that is dirty as well as tarnished is to use a TSP-based detergent like Spic 'n Span =>
and very hot water, even boiling. The very hot water and strong detergent, however, means you'd probably want to wear gloves.
Regards,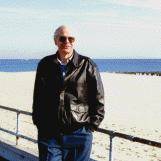 Ted Mooney, P.E.
Striving to live Aloha
finishing.com - Pine Beach, New Jersey
---
---
1998
Q. Louis,
Exactly how are you supposed to use the aluminum foil, baking soda and boiling water?
Ralph B
[last name deleted for privacy by Editor]
---
1998
Q. I have heard of the Aluminum, salt and water method for silver. It is actually supposed to reverse the tarnishing process. The salt water acting as the electrolyte between the two nodes. I have tried it myself, both with cold and boiling water, but with no success.
Kelly Draper
- West Plains, Missouri
---
A. Hi Louis. We now have a thread, letter 4785, Louis, which discusses it in great depth and boring detail, but it's really not tricky and nothing is critical. Put a piece of aluminum foil on the bottom of a plastic, china, or glass bowl (anything non-metallic); mix a generous amount of baking soda, washing soda, or Spic 'n' Span into water as hot as safe and practical, and pour it in. Drop your silver onto the foil, and that's it.
Kelly: Are you sure your silver is touching the aluminum foil? Might you be working with silver jewelry that has a non-conductive lacquer clearcoat on it?
Regards,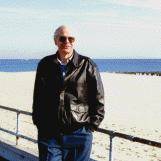 Ted Mooney, P.E.
Striving to live Aloha
finishing.com - Pine Beach, New Jersey
---
1998
A. With respect to tarnishing of silver, if it's like copper you're getting a corrosion film of the sulfur compounds as well as some oxide and/or carbonate.
I have used the aluminum process, except with baking soda rather than NaCl, with some success. It electrolytically reverses much of the tarnish, and a faint sulfide smell is noted. It didn't work as well as on the TV where the miracle plate of aluminum ($0.25 worth of aluminum, sold for $20!) was used. I tried both scrap aluminum and aluminum foil - the silver must be electrically in GOOD contact with the aluminum, by the way. I suspect that experimenting with different grades of aluminum alloys in waters of differing hardnesses would account for many of the results listed above. Higher temperature water seemed to have a very limited accelerating effect, maybe excluding oxygen by boiling is an important step?
Silver naturally will tarnish in the atmosphere, with a huge dependence on the presence of sulfur. Eggs, industrial atmospheres, and natural digestive processes are probably the important sources for most fine silver. Like brass, you can put on a high quality lacquer finish immediately after cleaning to shield the metal, but silverware and other implements will probably suffer damaged coatings in use. Hope these ramblings are of assistance.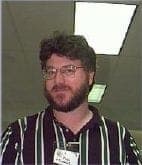 Paul Tibbals, P.E.
gas & electric
San Ramon, California, USA
(My opinions are not related to nor a statement of my employer's)
---
1998
A. With respect to cleaning silver using aluminum -
Perhaps it will work better if you abrade the surface of the aluminum that contacts the silver. Oxide coating may act as insulator.
James Chunn
- Theodore, Alabama
---
1999
A. If you don't want to fool with all the mess, foil, salt, boiling water, buy an Electrolytic Plate. They really do work, I've been using one for over 8 years. Simple and easy, no mess no fuss. I love silver and have lots of it.
Thanks, Sue
Sue R
[last name deleted for privacy by Editor]
- York, South Carolina
---
1999
A. I just did all my silver using WARM water, Al foil and table salt. I poured the salt directly onto the foil, then mixed it a little to dissolve it in the water. Then the silver was placed DIRECTLY onto the foil (shiny side up). It took about 3 min to clean the entire teapot. Try it, it really works!
Jess Casey
---
2000
A. I find that aluminum foil, boiling water and baking soda only works if you put it in a plastic dish - I use a rectangular shallow dish. If you put it in metal the reaction will not occur. Hope this helps; also rinse the silver in hot soapy water and dry immediately.
Carla L
[last name deleted for privacy by Editor]
- london, Ontario, Canada
---
2003
A. I saw, on TV, a method to remove tarnish from silver, It DID utilize water, aluminum foil and salt, but it did NOT utilize baking soda. Instead of baking soda, it utilized powdered water softener.
(The following regards the question of whitening clothes, posted by Kelly Price, of Hershey, PA)
Try this. It really works:
Old Navy recipe for whitening clothes
Here is the recipe for whitening clothes. 1/2 cup Clorox , 1/4 cup dishwasher detergent,(Cascade) , ---- add enough water to cover items to be soaked, 1/2 to 1 gallon THEN stir well before adding clothes ) Stir to make sure all clothes come into contact with solution. Soak 1/2 to 1 hour then throw them in the washer and wash as usual. (An old navy recipe.) Note: I tried this, and it really works. (Rather than going to the kitchen, for dish detergent, I just used my liquid laundry detergent and it worked just as well).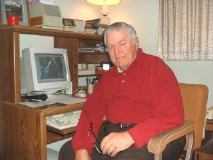 Glenwood Reed
- Mechanicsburg, Pennsylvania
---
2003
A. I saw this on Mr. Wizard as a child, from then on it was my job to clean my mom's silver. Use baking soda, salt, hot water and a piece of aluminum foil in the solution. The tarnish should come right off; the foil is there to give the tarnish something to bind to so it won't collect onto the next piece you clean. It's been a while but it worked like a charm then.
William B
[last name deleted for privacy by Editor]
- Phoenix, Arizona
---
2003
Q. I notice you were in charge of the silver cleaning in your house. Do you have the combination of products for the non tarnishing of silver. I know I should use: aluminum foil, salt, baking powder or water softener and water. But how much of each?
Thanks,
M A Coudry
- Tacoma, Washington
---
2004
A. A great fast way to clean silver that is very intricate and hard to clean is....take a aluminum pie dish...put hot water in it add a cup of water softener and a splash of vinegar dip your silver in and pull out. comes out spotless.
Tara Copper
- Canada
---
2004
A. For the water softener, get Arm and Hammer Super washing soda [affil. link to info/product on Amazon] (NOT baking soda). I put a silver coin in a plastic dish that I lined with aluminum foil, covered it with the washing soda, then put some boiling water on top. It fizzed a little and smelled like sulphur. The coin had to be wiped off gently when removed and it was shiny and new!
Bob U.
[last name deleted for privacy by Editor]
- Laurel, Maryland
---
2005

!! Hello,

Believe it or not, white chalk powder both cleans and prevents silver from tarnishing. Store silver in a zip lock bag with a little chalk dust. It works on both fine and sterling silver.

Christina S

[last name deleted for privacy by Editor]




- East Meadow, New York, America





---

July 11, 2009

A. One cheap and easy way I have found to remove tarnish from silver is to use regular toothpaste, not the gel type, just regular paste type. Just rub it on or use an old toothbrush, especially when cleaning intricate parts, like jewelry. Then rinse and dry. No harsh chemicals to harm pearls or other delicate stones.

Dian Holmes




- Graceville, Florida, USA




---
2007
A. I did the experiment. If you put 500 ml of water, 7.5 ml of baking soda and 2.5 ml of salt in a GLASS pot with aluminum foil covering the inside on the stove on high let it sit. Right before it starts to boil cut it off, put in the silver or the forks and let them sit for 1 minute then take them out and wipe off.

It Works
Jazzmin King
- Jacksonville, Florida
---
2007
Q. I put aluminium foil on the base of the pot and tore bit off in the water poured a fair bit of light salt all over wondering if light salt is the problem?
rhys liebig
amateur - townsville, Qld, Australia
---
2007
A. I doubt that the salt is the problem, although most people recommend washing soda rather than salt.
The silver may be lacquered, which would prevent the action from happening, or your procedure may be wrong. Unfortunately, I can't understand what you are saying about your procedure, but it's very simple: The silver must touch the aluminum foil and the silver must be fully immersed.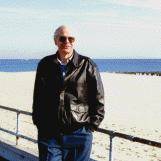 Ted Mooney, P.E.
Striving to live Aloha
finishing.com - Pine Beach, New Jersey
---
June 14, 2008
A. I read the articles on how to get rid of tarnish because I have a ring holder that is all silver and shaped like a swan. My swan was extremely tarnished, and I mixed together two of the ways to get rid of the tarnish because none of them worked by themselves. I boiled water with salt, and then I poured baking soda all over my swan. I got the baking powder wet with the salty water so that it was damp, and then I scrubbed it with tin foil. The tarnish came off easily, I wish I figured this out thirty minutes before when I started my project!
Juliet McDonalds
- New York City, New York, United States
---
January 27, 2009

I just tried the boiling water/baking soda/aluminum foil method. It does work. My silver bracelet looks great. Thank you for the advice.

K-
Karen Watkins
- Warwick, Bermuda
---
June 20, 2009
A. I read through this site and didn't have baking soda and salt was taking too long. So I asked someone and she said try ashes. So I did and it worked at first try.
Sammy Foster
- NYC, New York
---
---
June 3, 2013
Q. Does anyone know what is the cloudy surface layer that can sometimes form or appear on sterling silver after cleaning with commercial Silver Dip (Thio-urea/Sulphuric acid/Detergent mixtures)?

I sort of think that it is a salt of silver, but it is lightfast, does not seem to be soluble in dilute Ammonia, or in either Tartaric or Citric acid solutions.

Of course it might not even be a silver salt.

Quite a puzzle.
Robert Tapper
- Melbourne, Victoria, Australia
---
June 7, 2013

A. You probably etched the surface slightly. A little bit of buffing should brighten your items.

Neil Bell
Red Sky Plating

Albuquerque, New Mexico





---

June 10, 2013

A. Hi Robert
When you use a conventional silver cleaner, you polish the surface so that it reflects light like a mirror.
Silver dips dissolve the oxides and sulfides that form the usual tarnish but leave the surface slightly rough where the tarnish has attacked the surface. The thicker the tarnish, the worse it gets. Hence the milky appearance that has to be polished.
Where the tarnish is very thin, the effect is often not noticed but will build up with successive dippings so you cannot avoid at least occasional polishing.





Geoff Smith




Hampshire, England