Where the world gathers for
plating, anodizing, & finishing Q&As since 1989
-----
OTHER WELDING METHODS BESIDE FUSE FOR POLYPROPYLENE
Can you use any other method to connect Polypropylene pipe beside fuse welding? Also can you fuse/weld any othe plastic pipe to Polyrropylene pipe?
RICHARD LEE HARMON
RUBBER CO - CINCINNATI, OHIO
---
Hi Richard,
I'd sure would just love to know WHY you asked that question! Please advise.
Sorry, but other than fusion or welding, you cannot join PP to itself.
Nor will any other plastic material be able to be interwelded or fused to PP .... on the face of it, you might think that Polyethylene, because of its similarity to PP, can be welded to PP.
I've seen that DONE!... and this guy who was making special battery cases swore black & blue that this is possible. He showed me the welding. So I asked him if he wouldn't mind if I grabbed onto his weld bead. To his horror, I just pulled the weld apart. It 'seemed' as if it would weld together beautifully but it didn't. I suggested, too, that he change suppliers to someone who knows about plastics.
There may be one way of joining PP pipe to another material but preferably not to a plastic. Apart from flexible couplings, what you do is to heat expand the end of the pipe to be larger than the other pipe. Also make that socket fairly long. You then sleeve over that socket and HEAT it. The material will try to revert to its original and extruded diameter and you'll get a shrink fit. And if you think that that's something new, no way. Electrical connections, the buried type, often have shrink-fit couplings.
This method has been done with 6" dia. Polyethylene which had to be joined (no flanging!) onto a steel pipe above a bridge. The contractor said it would not work! We proved that it did by having a 20 foot or so extension hang down and our guys SWUNG on it, tarzan-like. He was amazed.
The only two plastics that can be fairly successfully interwelded are PVC and Acrylic. Have a gander at the archives # 7673 & # 8369 & 6696.
Cheers!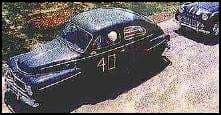 Freeman Newton
[deceased]
(It is our sad duty to advise that Freeman passed away
April 21, 2012. R.I.P. old friend).
adv.: