Where the world gathers for
plating, anodizing, & finishing Q&As since 1989
-----
Brass bed refinishing and cleaning
2002
Q. I have an older brass bed, head board and foot board, with large brass balls on each post, the tarnish has turned green and black, I have tried Brasso [affil link] and this become labor intensive and doing what I want, I want a shiny clean bed but only get small areas to clean up and the piping is so large that by the time I can get back to doing more cleaning the bed the area I cleaned needs work. Is there any thing that I can use to clean the whole bed frame at one time and lacquer it later?
Wayne B
[last name deleted for privacy by Editor]
- Melbourne, Florida
---
2002
A. For cleaning a brass bed: Ketchup, or Worcestershire Sauce. Tomato juice works too, and vinegar. Also, there is a company called Horton that sells several products for cleaning brass beds.
I hope this helps,
Patsy F
[last name deleted for privacy by Editor]
- Columbus, Mississippi
Ed. note: that Horton info may be dated. As far as we can see, Horton Brasses currently only resells Goddard's polishes.
---
2003
Q. I have an antique brass bed which needs a replacement brass spindle, approximately 32 inches long, for the headboard.The spindle I have is a reproduction made of wood, turned from a wood lathe and sprayed with gold paint.It looks OK, but I would like for it to look more original.It also has several (2 or 3) small indentations in the foot board. Two or three of the head board spindles need partial replating and the entire bed repolished. Is there anyone who has the capability of fulfilling all of the stated renovation?Thanks.
Ken Mostella
- Fayetteville, North Carolina
Ed. note: Sorry, this RFQ for private contact is now outdated, but public technical replies are still welcome. No public brand/source suggestions please ( huh? why?)
---
2004
A. I own an older Brass bed...It can easily be cleaned with Lemon Juice and salt...mix a cup of each together with the finest Brillo and some elbow grease...it cleans well...Just make sure you wipe it totally dry after to keep from retarnishing. And polish every now and then to keep shining!
Jenny
[last name deleted for privacy by Editor]
I own one! - New Orleans, Louisiana, US
---
2007
This bed was my Great-Great-Grandmothers from Norway and it has been passed down for several generations. My grand mother had it as a child then my mother had it as child then I had it as a child and now I would like my daughter to have it.The bed has been painted by a couple people and now the paint is chipping and damaged so I would like to refinish it! How do I take the paint off with out damaging the brass, then how do I polish it? I am 23 and this is a subject I know nothing about, I would love to start refinishing my grand parents old things but I want the originality to still be there! I do not want to damage this very important piece of my family history, Please help me with this problem! I want this family heirloom to be as beautiful as it once was, and continue to pass it down. My daughter calls it the Princess bed! I do believe that it is a magical as she believes, I have had many castles and imaginary play as a child with the bed and I would love to fix it so that she can do the same and share it with her children in the future. If any one can give me some pointers on a safe and effective way keep the fairytale alive please let me know.

Brittany
Brittany Gillespie
Hobbyist - Tulsa, Oklahoma
---
2007
Q. I need to refinish/burnish our antique brass bed which I did many years ago and forgot which compounds to use and the best coating to preserve it.
James Spieth
hobbyist - Canon City, Colorado USA
---
February 15, 2008
I have a very heavy OLD Brass Bed that my Mom was born in, She is now 84 and would like to die in it (Smile), but it has been stored under the house for 50 years, I will try all of your neat cleaning ideas (but) I age 60 need something to scrub with. Does anyone have an idea of a scrubber that would attach to a drill or something, the bed is very big.
Kathy Edgecombe
home owner - Seattle Washington
---
February 21, 2008
Hi, Kathy.
Of the many brass polishes available, it's always a tradeoff between fast acting vs. that beautiful warm glow of brass.
For agonizingly slow, but beautiful as a jewel, nothing beats Brasso [affil link].
But after trying (and having my wife) try a large range of these polishes, our preference is Revere copper cleaner . It is quite fast (strong enough for copper-bottom pots), but it still leaves a pretty nice brass color.
You've seen recommendations of ketchup, or lemon juice & salt, or vinegar & salt, too. These are mild to people but they are not mild to brass; that's why they work so fast. Use them only on heavily tarnished but robust items like heavy solid brass and expect a harsh, grainy, salmon coloration (which hopefully will soon fade back to the warmer color of brass with time or subsequent polishing).
After you have removed the heavy tarnish with the vinegar & salt, or whatever, you can get a small buffing wheel for your electric drill and use a milder polish like Brasso on it.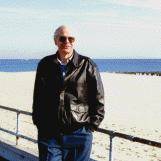 Ted Mooney
, P.E.
Striving to live Aloha
finishing.com - Pine Beach, New Jersey
---
August 3, 2008
i have a antique brass bed that has been lacquered. when I was moving it got rained on and now has spots all over it can anyone tell me how to fix we love this bed and want to use it . Thank you for any help.
scott russell
- leland, north carolina
---
August 3, 2008
Hi, Scott. The first step is to remove the lacquer with acetone Acetone [affil link] or lacquer thinner [affil link] and see what the spotting situation is then. Hopefully that will be the end of the spotting and you can reapply lacquer.
Regards,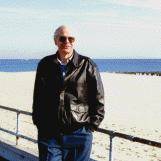 Ted Mooney
, P.E.
Striving to live Aloha
finishing.com - Pine Beach, New Jersey
---
August 25, 2008
I have had my treasured antique brass bed re-lacquered after 25 years of use. After a few months, the finish kind of took on a bluish tone, bubbled, and peeled. The restorers I took it to redid it. However, now if you scratch it with your fingernail, the finish peels right off. What are they doing wrong? Can I do this job myself, and if so, how do I go about it?
Deborah R. Wright
- Gainesville, Florida
---
August 29, 2009
Polishing a brass bed can be a breeze, my wife was struggling with Brasso and a cloth, I went to the auto shop, got a conical foam attachment (brand is Mother's but there are several) for my electric drill, and with this and a bit of Brasso, an entire bed can be polished from black to brilliant in less that two hours...then the question is whether to seal it with lacquer?
Jack Bacon
- Warwick, Rhode Island
---
June 14, 2011
I just purchased a used brass bed and one of the feet has rust pitting from being in a basement for many years,. There is a finish over the pitted brass. What is the best way to refinish the pitting?
Linda Houde
home owner - Northbridge, Massachusetts USA
---
September 30, 2013
Q. I have a bed that we painted several times that I thought was brass but, after scraping off layers of paint it is a steel frame. But the final coat of paint is a gold color and it doesn't look like paint. I am thinking this is the factory gold and don't know if it's even paint. Did they make beds with some kind of gold paint/powder coating of some kind? I don't want to destroy this antique.
Robert Chavez
- Albuquerque New Mexico
---
October 2, 2013
A. Hi Robert. Sounds like it's a brass plated bed, although I suppose it might possibly have been gold plated. Methylene chloride based paint strippers do not hurt metal; they are only deadly to paint and people. Make sure you are doing this outside and wearing goggles and gloves.
Regards,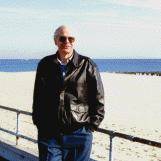 Ted Mooney
, P.E.
Striving to live Aloha
finishing.com - Pine Beach, New Jersey
---
December 28, 2013
RFQ: I have a double size antique brass bed that was damaged by Hurricane Katrina. It is a detailed scroll type and is missing pieces along with some rust under peeling overlay on the legs. Is this possible to repair? If so, does anyone know of a restorer in my area? I am not having much luck finding one. Years ago, my Mom had it polished etc in New Orleans but that business is gone. Thank you for any help.
Deanne Dupont
- New Orleans, Louisiana, US
---
July 25, 2016
Q. I have a 37 year old queen bed we purchased at show room. Very ornate headboard and footboard with birds. Interested in refinishing it. Need some feedback. Thanks.
Mary Ellen B
[last name deleted for privacy by Editor]
- Middlesex, New Jersey
---
---
July 10, 2017
Q. How about gasoline and brass cleaner and polish? I know it's going to be a process, but well worth it.
Mike Bos
- CEDAR RAPIDS,Iowa
---
July 2017
!! Hi. Gasoline has to be used strictly outside, and in the tiniest quantity, and only with the greatest caution. The tragedy in Pakistan two weeks ago, with 157 burned to death while collecting gasoline from a tank trunk leak, should remind us just how dangerous gasoline is.
Regards,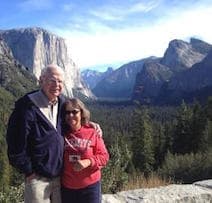 Ted Mooney
, P.E. RET
Striving to live Aloha
finishing.com - Pine Beach, New Jersey
---
---
December 21, 2017
A 125 year old Single bed has a few scratches, down to a base metal. I want it repaired, but since it is going to a 3 year old, I do not want to spend a fortune on it. Any suggestions how to get it patched up, so I can polish it and give it to her? Hopefully something I can do myself.
Mary Gamper
- Towson, Maryland USA
---
December 2017
Hi Mary. See if you can find an indelible marker of the right shade and give it a try on those scratches. Then polish and lacquer. If the marker doesn't cut it, a nail polish or brush-on paint with an artist's brush may make the scratches less conspicuous.
Regards,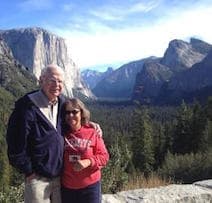 Ted Mooney
, P.E. RET
Striving to live Aloha
finishing.com - Pine Beach, New Jersey
---
---
March 11, 2018
Q. I've been given an old full size brass bed. It is not lacquered and is cleaning up nicely with a vinegar and salt mixture and a bit of elbow grease. The question is, given it's apparent old age, should I put a sealer on it or just buff some paste wax on it to keep it shiny for a while? I don't want to ruin its patina or its value.
Reg Klein
- Del Rio, Texas, USA
---
---
Storing a restored brass bed
November 23, 2018
Q. I have a brass bed that we have had restored but now need to put it in storage for a year or so. Wondering what would be the best thing to put under the bubble wrap. Have some old flannel sheets but not sure if this is a good idea. Would love some advice about storing beautiful brass beds.
Mel Page
- New Zealand.
---
November 2018
A. Hi Mel. Do you know if it is waxed or lacquered/clearcoated or bare? Bare brass won't stay untarnished for long. Waxed will last longer before tarnishing. Lacquered after benzotriazole treatment will last longest.
Although the flannel sheets sound fine, if it's bare brass it's going to tarnish unless you keep VCIs (Volatile Corrosion Inhibitors) in that bubble wrap. If it's waxed or lacquered, you should probably plan on some dessicant [affil link] pouches or cans (depending on how it's wrapped, because you want to keep the humidity low).
Regards,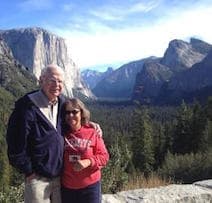 Ted Mooney
, P.E. RET
Striving to live Aloha
finishing.com - Pine Beach, New Jersey
---
---
Rust on polished antique French brass bed
December 15, 2018
Q. How do I remove rust from my antique French brass bed. I had it polished and coated in 1991, costing $1400. It has remained in beautiful condition until company stayed and used CPAP machines. Thank you.
Diane C
I'm the owner of the bed. - Pensacola, Florida, USA
---
December 2018

CPAP
A. Hi Diane. Although I'm not really very familiar with CPAP machines, my understanding is that they just very slightly compress the room air, without using or introducing any chemicals, although some models humidify the air a bit. So I'm a little concerned about whether you have correctly identified the exact agent that caused the rusting yet (unless you are suggesting that cords or tubes rubbing on the bed frame wore off the protective coating).
Although $1400 should earn a very high quality job, nothing lasts forever and 28 years is a very good run for any decorative finish, so it's also possible that it's coincidence. If the rust is only in a few small spots, you might be able to remove it with the finest ("0000") steel wool [affil link] and then spray 3 very thin coats of Brass Lacquer [affil link] on the affected area. You might try this procedure in a non-visible area first to make sure the lustre of the repair matches the lustre of the original.
Regards,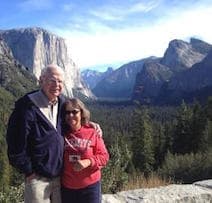 Ted Mooney
, P.E. RET
Striving to live Aloha
finishing.com - Pine Beach, New Jersey