topic 11332
Nitinol Electropolishing
Heh people,
I am a chemical engineer with a medical device company in Ireland. We are interested in the area of Nitinol stent production. This for us would have to include electropolishing. I understand that Nitinol electropolishing is a difficult thing to master and that very few people attempt it. I presume this is due to difficulties in electrolyte composition. I know of one recommended electrolyte which is composed of methanol and sulfuric acid. To me, this seems like a dangerous arrangement of chemicals; the methanol being organic and the acid being an oxidiser.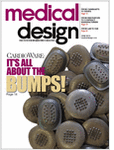 Provides design and manufacturing professionals in the Medical Device Industry with cutting edge technical and market information they need to develop, manufacture, and bring to market finished devices in today's fast paced and cost conscious medical device market.
Subscribe FREE
(USA & Canada)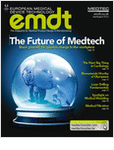 The only trade journal designed exclusively for manufacturers of finished medical products. Written by leading experts in their fields, European Medical Device Technology's peer-reviewed articles cover a wide range of technical and regulatory topics.
Subscribe FREE
(Europe, Turkey, Israel)
Could anyone who has used this arrangement please inform me of relevant safety procedures they employ. Is the solution proprietary or would we have to make it up from scratch and if so, what is the method for doing this safely. Are there any other suggested electrolytes we could use? Is the solution heated?
All help is greatly appreciated.
Best regards,
John Martyn
- Ireland
---
In order to polish Nitinol in environmentally safe solution, you need to use special polishing equipment.
adv.
Yes, we can help you in polishing Nitinol. Please visit our home page to see some description of the process.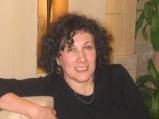 Anna Berkovich
Russamer Labs
Pittsburgh, Pennsylvania


If you have a question in mind which seems off topic, please Search the Site