topic 11178
Non-conductive plating for copper
I am looking for a plating process for copper that is electrical non-conductive? Is there such a plating?
Gene Kelly
- Goffstown, New Hampshire
---
It's called paint. You can't "plate" it if it's non-conductive.
Bill Vins
microwave & cable assemblies
Mesa (what a place-a), Arizona
---
This depends a lot on what the characteristics of the coating have to be. Environment? Mechanical abuse? Contact time? Even the dimensions and metrics of the item to be coated has to be considered, as well as the area of the coated surface.
Certainly vitreous enamel comes to mind, but epoxies may work. If there is not a lot of friction or abrasion involved, maybe even a thick stable powder coating? If you don't need huge dielectrics, there are many polymerics which might be applicable as well.
Typical electrical isolation for copper, outside of electronics, is done by placing a physical insulator between contact surfaces. In microelectronics (chips, microcircuits, etc.) intermediate layers of ceramics are deposited between layers of copper, but this is not generally done on mechanical items because of the physical limitations of the thin layers involved.
Dale Woika
- Bellefonte, Pennsylvania, USA
---
By its nature electroplating indicates that the product to be deposited is conductive. However coating with electrophoretic lacquer should produce a non-conductive surface after curing. I would not know of the insulation qualities of such a coating but it would not be conductive. You need to give more details of the application for the learned people who frequent this forum to better answer your question.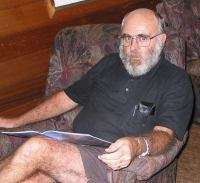 Bob Lynch
plating company
Sydney, Australia


If you have a question in mind which seems off topic, please Search the Site