topic 11036
Plating for the novice
I would like to plate the brake rotors on my car after I have cross-drilled them. I am hoping someone could tell me what would be best (i.e., heat resistant, corrosion resistant, durability, etc.) for this project. I would like to plate the rotors on my own as I love to learn new and interesting things and I don't have much money to spend. Many aftermarket manufacturers use silver cadmium. Is this something a novice can do? I would also like to make the project as environmentally friendly as possible, would this pose a problem?
Any and all help would be greatly appreciated.
Thank you.
Eric Cieszkiewicz
- Providence, Rhode Island
---
Neither cadmium nor silver can practically be plated out of a non-cyanide solution. I don't think anybody would have shipped you cyanide even before September 11, but now it would invite FBI scrutiny. So you'll have to forget the idea of plating your rotors yourself.
Ted Mooney, P.E.
finishing.com
Pine Beach, New Jersey
---
Aren't the words "Cadmium", and "Environmentally friendly" mutually exclusive these days?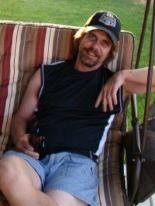 Marc Green
anodizer - Idaho
---
Please don't take offense, but ARE YOU NUTS!?!
ed. note : Making engineering changes to your braking system is not recommended!
Why would you even attempt to do something that might degrade or destroy the braking efficiency of your very heavy fast-moving car? Plate the exhaust, plate the door handles, but for the sake of all the innocents on the road driving alongside of you, LEAVE THE BRAKES ALONE.
If you can't afford to have the rotors plated by someone who knows what they are doing and offers a guarantee, why are you doing something that could lose you your entire car, not to mention your life? We won't even go into the lawsuits that could leave you penniless, but I know for a fact that messing with the brakes yourself can let your insurance company blame you for ANY accident and not have to pay you a dime!
Please, please do not even attempt to do this.
Bob Zonis
- Bohemia, NY


This public forum has 60,000 threads. If you have a question in mind which seems off topic to this thread, you might prefer to Search the Site