topic 11030
Iridium Copper Metal which Pulls Rice and De-Colors It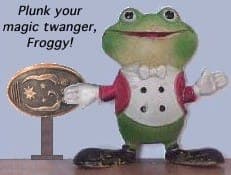 (Special thanks for Froggy graphic to Michele Maki of michelesworld.net)
A discussion started in 2001 but continuing through 2018
2001
Q. Dear Sir,
I am very much surprised to notice that Iridium Copper Metals pulling rice. One of my known person is owning a copper plate which is pulling rice from a distance of 6". Few told him that it will fetch a good amount for him. He is therefore, in search of a genuine buyer. If any genuine buyer comes in contact with me for the purchase of Iridium Copper Metal, I will certainly arrange a good article. However, I am doubtful about the existence of such buyers. Kindly let me know as to who buys the Iridium Copper Metals and for what purpose.
Thanks and best regards,
Md. G M
[last name deleted for privacy by Editor]
- Industrial Estate, Nellore, Andhra Pradesh, India
---
2001
A. Please spend a few more words and explain this concept of "pulling rice". I have no idea what you're talking about and, until we do, I believe you are being scammed in some fashion.
Ted Mooney, P.E.
finishing.com
Pine Beach, New Jersey
---
2001
Q. Hi,
Q. Even I am hearing these kind of tales in Andhra Pradesh. I really do not know this is true. But I heard some foreign companies are buying this metal for a huge sum.
P. B N
[last name deleted for privacy by Editor]
- Hyderabad
---
2001
A. These tall tales are a scam. A reader sent email to me informing me that this iridium copper draws grains of rice towards it. I can only imagine the sleight of hand tricks used to bilk investors of their cash, while demonstrating the 'rice pulling' attributes of their product. I guess the rice pulling is a way to identify iridium copper from just another lump of ore.
In the same email, the writer told me that this iridium-copper is also a cure for cancer. I really wouldn't be too interested unless this stuff did something really amazing, like cure dandruff or take coffee stains out of my carpet.
This is another scam. Personally, I like the black money from Uganda scam better.
Tom Pullizzi
Falls Township, Pennsylvania
---
2002
A. There are genuine buyers for this material. There is a research institute which buys these kind of material purely for research purpose. Please send more details and contact nos to contact you. I will be glad to help you.
ravichandar v
- sydney,nsw,australia
---
2002
? If not a scam, why make it look like one, Ravichandar? If true it would obviously make more sense for you to just tell us the name and location of the research institute rather than posting no info about it or yourself except a free disposable e-mail address you can dump and replace in 15 seconds; the same kind of untraceable free e-mail address and lack of real contact info used in all similar postings.
Ted Mooney, P.E.
finishing.com
Pine Beach, New Jersey
---
2002

Speaking as an Idahoan.. will it also pull taters out of the dirt? WOW.... I could make a million!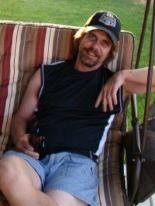 Marc Green
anodizer - Idaho
---
2002
! I am fully convinced that what Mr Md Ghouse saying is absolutely correct. I am also having a vessel which attracts raw rice from a distance of 4 inches without any external force and discolors and powders it within a few minutes. Some people are saying that there are genuine buyers for antique metal having properties like these. I don't know is it iridium or what is the purpose of it. What I personally feel is effect on rice is only a symptom of a phenomena which is yet to be explained. If there is any good buyers please contact or anybody arranging a buyer can do it on a commission basis.
Jayakumar
- Chennai, Tamil Nadu, India
---
2002
! Yes I also hear about this type of metal. My one friend is a commission agent of "rice pulling". He was purchase one glass from kerala which attracts a rice from 5 inches. He has a sound buyers in India and also in foreign. If you any body want to sell please let me know.
name withheld
- India
---
2002

May I advertise a related product? My patent pending bullshit detector is available only to natural born suckers at a price of 10 million Nigerian dollars each, it's guaranteed to work and is in fact currently flashing and clanging loudly at these rice pulling threads.
George Ingram
- Swansea, Carms, Wales
---
Our site often receives postings "offering to buy" rp coins for millions of dollars--but they include no contact info except for a free disposable e-mail address.
Shortly thereafter we will receive offers to sell rp coins at about a third that price but they are from the very same IP address. It is obvious that these "offers to buy" are bogus and they were posted to try to make potential buyers believe that there is a resale market for this garbage. Don't believe it! All "offers to buy" are just made up to trick you. Everybody is selling; nobody is buying except the sucker who is being swindled.
Ted Mooney, P.E.
finishing.com
Pine Beach, New Jersey
---
December 8, 2010
A. Hello Dear Readers...

Well I would like to say that so many people are suffering with this unknown business I almost heard that someone trying to sale his rp item but he lost everything which he had earned by hard work ...

In my opinion no one is true person in this field, well god bless every one ...
Hassan Quadri
- hyderabad, A P, India
---
January 17, 2011
RP business is totally fake. I lost 2 lakhs for show. I personally advise to all friends related this field: don't believe rp especially for showcase amount.
anwar khan
- hyderabad, India
---
April 11, 2012
A. Hi all

Let me explain you about this so called RP or iridium business. There is no such business in existence. Anyone who believes about this business is being conned by some group of artists. There is a big group in Tamilnadu who is expert in doing such things. First they will find a potential investor for the material. Then the agent who is aware of the scam will introduce the investor to the seller. He will screen the investor for further process. Once he is convinced that the seller can invest some money then he will somehow convince the investor to find out a company to take this.
Now the investor will go for a search and the company of this same group will enter. The company guy will not ask for any deposits or so. We will simply come to the place where the metal is located (the same place where these artists plan). The investor believes him as he is not asking any money to come and test the material. He will come and test it ok. Now the real game starts. He will say all bullshit story about 10000 cr Rupees, etc. He will promise to do the deal only in any metro cities as it is not possible to transfer funds to the rural areas. (Mind it that this type of material is always in rural towns). He will tell the investor to get the stuff to metro cities and he will pay a token once the material is reached there within 24 hours of the arrival of the material (Token will be some 50- 100 Crores).
Now the investor is in greed to fetch that much money. This time the seller says I can't bring the stuff to any metro cities without any token advance in his place which company guy will deny. Then the investor give some money, maybe lakhs or even crores depending on his capacity to the seller to bring the stuff to metro city. They will come to an agreement and the seller will take some bonds signed and blank check from the investor as a guarantee for the balance amount. They will take the stuff to the city and the company keeps dragging saying all cock & bull stories and meantime the seller escapes.
No one can trace them as they have faked all their ID and address. They will change their phone. The investor can't go for a case because of some fear as these guys have his signed bonds and blank cheques. I don't understand why these investors are not complaining to the police. Maybe because of social embarrassment. Anybody who is been conned by this modus operandi do please mail me; I will try my best to trace these sellers and companies. I know a few groups who do like this and fetched few crores from people. We will trap them discreetly. If you trust me do please mail me. Trust me, I have done lot of research in this and finally I entered a group to find out what is their modus operandi. That's why I said I can trace.

Thanks
ram
Ram Narayan
- Chennai, India
----
Ed. note: We greatly appreciate the explanation, Ram, but we do not put our readers into private contact with each other. Sorry. There are many reasons we don't, but from thousands of miles away, we have no way of knowing whether this is yet another layer of the scam anyway --collecting additional money from the victims to "recover" their money. Please let undercover police officers, who are armed and sworn, and who have the legal power and resources of the state, do the undercover police work.
---
September 2, 2013
Q. They say iridium could be found in old treasures once as the buried gold turns into this hard metal? Is this true?
Harry Jenson
- Bangalore, Karnataka, India
---
September 3, 2013
A. Hi Harry. No, of course it's not true as that would violate every tenet of basic chemistry. But it is fortunate because iridium is less valuable than gold.
Regards,
Ted Mooney, P.E.
finishing.com
Pine Beach, New Jersey
---
October 17, 2014
Hi Friends,
Please don't believe RP (rice puller) stories. All bullshit. One of my friends lost more than 1 crore and lost his health and everything. I have been observing for past 4 years; I have not seen a single success story. Please do not waste your time and energy.
It's a fake...
d kumar
- hyderabad,tg,india
---
November 17, 2014
! Sr3CuIrO6 are stops the electron flow... maybe it stops conservation of energy one form to another form in front of it?
rana prathap mourya
- hydrabad, telangana, india
---
December 2014
Hi Rana. I have no idea if that's true or not, but believe whatever you wish -- just don't put your family into poverty by "investing" in shams and scams :-)
A little knowledge is a dangerous thing, and the fact that Sr3CuIrO6 has some unexpected magnetic or electrical properties is all the scammers need to add a sheen of science to their scams :-(
Regards,
Ted Mooney, P.E.
finishing.com
Pine Beach, New Jersey
---
January 20, 2015
!! I was reading everyone's opinion. I strongly believe those stories are true, I know some people from my country that they become multi millionaires within few years which is impossible by doing only job or business, they are super big shots in our country now. You know how, by selling those products to the right sellers and they are still looking for more products. Okay, let me tell you this: I have a metal coin from 1742, one side has a head -- you can see that head thru the coin, how is it possible? It's not glass! I don't know what to do with this. Can anyone tell me what is this? and about RP? I have seen it years back. I did not believe my own eyes and I did not know what the heck are those metals, now I know after reading this forum. I can tell one thing, they are not fake.
lalon baba
- Toronto, Canada
---
January 16, 2015
A. Hi. All this Iridium Ir 91 has many useful features, and it's been bid on the ounce rate, so it's not fake. But scamsters all around make their fast bucks by conning and cheating the innocent ones. And people too are greedy and fall prey to such things.
rajiv kumar
IT Consultant - bangalore, karnataka , INDIA
---
April 19, 2015
Hi everyone. Here is my story of this bullshit rice pulling material: this was totally trash, I lost 12 lakh in this thing.
Person from Chennai [name deleted by editor] approached for this business 3 years back that there was a material which is copper iridium and we can get huge money from them. He took us to west bengal where he told us that material was, and we had to pay some token advance for that material "from that we can get huge amount from the companies". This guy is a total fake where he has a relationship with some of the guys so called "the company testers". I know that there is copper iridium metal which pulls rice, but not to the extent of getting 10k crores and more. This guy is after this cheating business from past many years. Mr [name deleted by editor], sir, this guy is a very fraud; he robbed at least 45 lakhs from us. He told that he'll pay back the money which he took from us after doing some business like this. He completely ruined my life. Help me out in tracing this guy and want to teach him a good lesson so that we can save some innocent lives. Thank you everyone for this forum discussion.
Vinod kumar
- Chennai tamilnadu india
----
Ed. note: Sorry, we don't print the names of people you want to threaten in this forum :-)
---
April 22, 2015
Hi Jayprakash from Chennai. I have a strong reason to believe that Copper-Iridium alloys exist. How can I get in touch with you? Ted from finishing.com: what you've got to say about it?
AVI MOKASHI
- Pune, india
----
Ed. note: We don't put people together for such deals whether it's to beat the hell out of them, or try to do business with them. I realize that despite all this, you still don't realize it's a fraud. But I'm not going to help you be defrauded :-(
---
---
June 4, 2015
Hi to all. I don't know excellent English so, first, sorry to all. Please understand my feelings. 6 years back my life was very happy: weekly restaurant with my friends & family; my salary is 42000/- life is sooo happy ...
Suddenly a person enters my life; first he told me one ruppe note, next 100 rs/- eastindia eagle note, next ricepuller. Now 6 years are passed, I lose 2180000/ ... my life is closed now, I am any moment ready to do suicide for my financial transactions. Don't go for rice puller ... or duplicate rice puller (formula).
a. k.
[last name deleted for privacy by Editor]
- andhrapradesh,india
---
June 2015

Hi A.K. You are doing a great service to others by warning them. Thank you very much. It may take a while to get your life back to the creature comforts you formerly enjoyed, but the world appreciates that your hardship can help so many others in the meanwhile. A large part of the reason we are on this earth is to help others, not just ourselves -- the world needs you to keep doing that.
Regards,
Ted Mooney, P.E. RET
finishing.com
Pine Beach, New Jersey
Striving to live "Aloha"
---
August 25, 2015
A. Guys, please don't get involved in such cases. There is no existence of such kind of item. I have seen hundreds of people on the road they talk about billions on "Half Chai" Tea.

So many people lost lakhs of rupees in this fake field but thank god I haven't invested a single penny. Being an NRI, people try to fool me with such kind of things but I never got trapped; instead I have seen those who invested never get return. And they are on roads and keep trying to hunt the item and innocent people to recover their losses. So be careful -- there is nothing called RP.
Saahil Khan
- Hyderabad. Telangana
---
September 19, 2015
! Hi dear friends. Basically iridium cannot attract rice. I will explain how it attractive: Rice is dipped in a potentially charged water 2-4 days and iridium plate is scraped with magnet and acquires a positive charge. Rice acquires negative charge. On showing, they put rice near iridium: opposite charges attract each other. So don't waste your money guys. Iridium is used mainly in rocket propulsion [housings]. On mixing with copper it will glow an electric lamp. Otherwise it has no use.
kumar marappan
- tamilnadu india
---
October 30, 2015
Hi
My uncle has lost around 1 crore in this scam, for some time he made me believe too that such thing exists. He introduced me to some "scientist from NASA"; they came with a protective lead box which had NASA written on it, they said it was for protection from radiation. These fake NASA scientist charged huge amount for testing the article. For last 2 years my uncle use to talk about how he was gonna make 100 crores and whatnot. He borrowed money from my friends too (he basically wanted others to earn also) without any intention of cheating others. But in last 2 years he has lost around 1 crore buying stuff, testing, traveling -- lots of financial & physical stress. Today he has police complaints register against him for borrowing money and he has sold all his assets.
Pls guys stay away from these scamsters and never introduce your friends to them. We all need to speak aginst them and need to put them behind bars.
Next time if I hear someone speaking regarding RP I will surely see to it that he gets a tight slap from me.
Sandeep P
[last name deleted for privacy by Editor]
- Mumbai, Maharashtra, India
---
November 2, 2015
A. Hi friends, same scam rice pulling but a little different...they told that I have completed the business. They're waiting for the clearance; for that they asked me to pay 200000 ... And they committed rupees 50 crs for me almost completed wait for 10 days ... but still now I didn't receive money, waiting for 6 months. I lost entire money, but still waiting friends.
tami l/span>
[last name deleted for privacy by Editor]
- coimbatore.tamilnadu
---
December 24, 2015
HI ALL,
I WANT TO SAY SOMETHING ABOUT "RP". IT'S 100% FAKE NEWS ABOUT RP. STILL SO MANY PEOPLE ARE WAITING FOR CRORES OF MONEY. I INVESTED 50K LAST 1 YEAR BACK. STILL I'M WAITING FOR 50K NOT MORE THAN THAT. MY SUGGESTION IS DON'T PUT ANY SINGLE RUPEE ON RP MATERIAL AND SUCH STUPID THINGS.
SPREAD THIS STATUS TO ALL. YESTERDAY ALSO ONE OF MY FRIENDS TOLD ME ABOUT RP, HE SAID FIRST SEE THE MATERIAL AND ONLY THEN INVEST BUT I REFUSED ... DONT SPOIL LIFE.

SATYA
SATYA KUMAR
- HYDERABAD, INDIA
---
---
January 1, 2016
Hi friends!

Wherever you get desire, then pain follows you. My dad, he is a tea business man, even those R.P Scam people spoiled my dad's life. For the past 4 years he didn't spend much money for our family, so we wondered and asked him and then we came to know that my dad is involved in R.P business.
He is nearly 50 now and he can't work much; still he is getting lot of phone calls, and also he sent me to the bank to transfer some amount to unknown people. He is strong in belief that he will get that money one day. He has invested around 20 lakhs to my knowledge; he lost everything; he gave his canteen to others. He is now having bp and sugar problems and all. Don't know -- I always have the fear that I will lose my dad. Please, no one get involved in this business, especially middle class people. Live this life with what you have, never be greedy.
Vignesh W
[last name deleted for privacy by Editor]
- Chennai, Tamilnadu and India
---
---
February 10, 2016
Was going through the internet on rice pullers. Here I found some scientific info on iridium copper, but not about any rice pullers! =>

All I know is only my stomach is the ... real rice puller (but cooked) am being a south indian brahmin ...ha ha ha.
natarajan kalyanram
- bangalore, karnataka,india
---
February 16, 2017
! Hi Guys. Even my brother had been cheated by this group of people in tamil nadu. They kept on extracting money by telling all tall stories. I Told my brother that this is all fake. but he did not listen to me. Today he is in total debt. lost lots of money. He gave lots of parties to these people. He gave lots of money to these people.These people just kept on giving new Dates to him for transfer of money. I pity my brother. I don't even have the strength to cry for my brother. God only can bring my brother out of huge debt.
I don't know what to do. I warned my brother 1000 times but he did not listen to me. Some 8 people are involved in this cheating business. Then keep on doing bogus meeting and tell new stories all the time. like last story was bez of demonitization the money transfer process has got delayed. God help us out of this misery and debt. God help us.
ram bushan
- salem,TAMILNADU ,India
----
Ed. note: We appreciate the continued warnings from people not to fool with this complete nonsense called "Rice Pulling". Unfortunately, we continue to also get solicitation after solicitation by scam artists trying to victimize innocent people, as well as from foolish people apparently begging to relieve their family of its life savings. Some victims can't be swayed by common sense.
---
---
May 10, 2017
(a story of rice puller fraud ...)

The Rice Puller scam: Con-men have made millions duping people with the 'magic metal'

As preposterous as the entire concept seems, the scandal continues to surface every now and then.
The rice pulling scam has been duping gullible citizens and superstitious businessmen for some time now. In a recent case, an ex-army man was duped of Rs. 70 lakhs when three con-men sold him a "rice puller" vessel. The Delhi police arrested the accused -- retired air force official, Tapeshwar Tyagi (53), Deepak Tiwari (36) and Naresh Kumar Gandhi (65) on Friday following a complaint by retired Subedar Major Balraj Singh Parmar.

What is the rice-pulling trick?
It is supposed to be a magical device that has people scurrying around to secure one. Swindlers' claims vary slightly but here's what is common -- the rice-puller is an ancient artifact which is made of copper & iridium and possesses astounding capabilities which include drawing grains of rice towards it. It is highly valuable as con-men claim its utility in nuclear reactors or aeronautics. Some con artists claim that the metal acquires these properties when lightning strikes it or that it falls on earth when lightning strikes, adding to its mystique. Superstitious businessmen are ensnared, believing it will bring them prosperity, while others buy it for its value and mystery. The rice-puller's price can vary from rupees five lakhs to rupees six crores.
According to a report, this how the threesome -- Tyagi, Tiwari and Gandhi -- worked. Tyagi, pretending to be the Asia sales head of a France-based company which bought and sold "rice pullers" told Parmar that the copper and iridium vessel was highly valuable, used by the American space agency NASA in satellites and for energy generation. Tiwari then convinced Parmar to buy the multi-crore rice-puller at a throwaway price and re-sell to Tyagi's company for a handsome profit. Thereafter, Parmar was taken to Nashik where he met Gandhi, pretending to an "expert" in certifying rice-pullers as authentic or fake. Parmar was then given a gold coloured vessel for 70 lakh. However, upon realising the fraudulent nature of the deal, Parmar filed a complaint in January, leading to the arrest of the suspects in Delhi. Read here.
The rice-pulling trick is not new. A DNA report from 2009 talks about a similar fraud. What is striking is the absurdity of the claims by the conmen and the gullibility of their clients. While the conmen have ranged from holy babas to idol-thieving cops to organised gangs, the victims range from planters to businessmen and even a Karnataka politician! The latter especially, was left so humiliated after falling for the seemingly silly trick that it took him a while to overcome his "suffering" and file a complaint about the deal that swindled a whopping 6 crore of his fortune. Meanwhile, the ingenious rice-puller has caused plenty of mischief too. In one case, brothers resorted to kill each other for it.
The fraud generally occurs in installments. One among the con-men normally meets a potential victim posing as a businessman transacting in the golden pot, complete with fake IDs and fake documents. After the victim is convinced of the properties and value of the rice-puller, the 'expert' or the 'scientist' takes over to validate the authenticity of the vessel. By this time, the victim is sufficiently ensnared to close the deal. The rice-pulling property is usually proven to the victim by cheap magic tricks after which the pot is sold and the conmen disappear with the money.

As preposterous as the entire concept seems, the scandal continues to surface every now and then, with people falling prey to its enchanting promises. So, the next time you hear about a heavenly gift of a golden pot which attracts rice grains, you have been warned.

-----
With three persons being arrested in two separate cases recently, "rice pulling" seems to have become an increasingly popular way of cheating gullible persons in the city.

While science is at pains to explain if the copper and bronze vessels can actually draw grains of rice towards them, it has been established as the best way for fraudsters to relieve unsuspecting individuals of their material wealth.

According to police, the swindlers claim that their vessels have turned into uranium, used by nuclear power reactors as raw material, after attaining magical powers. Strangely enough, they are finding many takers for their cock-and-bull stories.

The most recent rice-pulling fraud involved HM Chandrashekharaiah, a planter from Agumbe in Shimoga district. According to him, a lightning bolt had hit a coconut tree near his house and a copper vessel kept under it.

When he told a friend, BN Ramesh, about the incident, the latter told Chandrashekharaiah that the vessel could now perform miracles -- including rice pulling. Stating that the government would be willing to pay through its teeth for such a utensil, he asked for Rs28-lakh "processing fee" from Chandrashekharaiah.

As security for the money, Ramesh gave him a cheque of Rs51 lakh. However, when Chandrashekharaiah went to a nearby bank to verify the cheque's genuineness, he realised that he had been cheated. He lodged a complaint with the Upparpet police, who arrested Ramesh.

In another incident, Radhakrishna from Padmanabhanagar faced a similar problem. Upon receiving news that a person from Gowribidanur in Chikaballapur possessed an enchanted "rice-pulling" vessel, he decided to buy it. On Monday, he set out for the place, only to get kidnapped.

Ramesh, one of the persons arrested for the kidnapping, said, "I do not know if Radhakrishna was shown the vessel or not, but I am sure that he had come to buy it. My bosses Sriram and Nagaraj had summoned Radhakrishna to Gowribidanur."

The police had rescued Radhakrishna from Adi Narayanaswamy hills, bordering Karnataka and Andhra Pradesh, on Wednesday.

-----
BABA Story NEW DELHI:
A baba of Vrindavan, successor of a famous Indian Siddha Yogi, allegedly duped two Delhi-based businessmen of Rs 2 crore by offering them a fake rice puller -- copper iridium used by space organizations. The fraudster told them that they can further sell the rice puller to NASA for Rs 1,000 crore. After hoodwinking the two, the accused, Devdas baba alias Bade Sarkar, reportedly escaped to Russia. The Economic Offences Wing (EOW) of Delhi Police has arrested one person and registered a case against the Baba and his associates, including a self-proclaimed scientist from Hyderabad, N V Kumar.

The Delhi-based businessmen Satish Sehrawat and Ranvir Singh met one Ramguru in Delhi who reportedly told them about the baba. He arranged a meeting with the accused in Delhi. Baba told them that they will get the 'rice puller' from one of his disciples, Prem Singh, in Udaipur. They met Prem who introduced them to one N V Kumar. "To convince them of the product's genuineness, Kumar applied some turmeric and lemon on it. As a result, it attracted rice.," said a source.


The Baba then told them that they will have to arrange Rs 2 crore and convinced them that he is also a party in supplying the rice puller to NASA. This was being done through N V Kumar's Whitestar Company. "We found that there was no company called Whitestar and that N V Kumar was a cheat," said the officer.

Baba took Rs 1 crore from them through Prem Kumar in Munirka area and told them that the rice puller will be delivered in Kolkata. The victims took a flight to Kolkata from where they were taken to the Indo-Bangladesh border. When Sehrawat and Singh found the rice puller was not working, the baba told them that it had lost its powers and he would help them restore it, police said.

THIRUVANANTHAPURAM: City police have nabbed seven more people in connection with yet another case of "Rice Puller" fraud. The gang has been operating across Kerala, Karnataka and Tamil Nadu, police said.
Biju Surendran, 46, of Mulavana, Kollam, the brain behind the operation; his wife Priyanka alias Asitha, 30; Jafar alias Rahim, 42 of Mangode; Sanu Wilfred, 28, of Ernakulam North; Omar Shereef, 42, of Oachira; Ajikumar alias Thoongampara Aji, 43, of Kattakkada; and Jerin Jose, 24, of Bangalore, are the arrested. They were arrested while plotting another fraud, police said.
The gang had cheated numerous people claiming that they had for sale an ancient "rice puller" or gold pot, which could attract rice grains that could fetch them crores in the international market. Biju used to net victims saying he was a managing partner with an MNC. He also flaunted fake ID cards to trap his victims.
Biju introduced himself to his victims under a variety of aliases; Vincent Samuel, Sooraj Varma, Ramesh Dhamani, Albert Morris, Arun Patel and Santhosh Goswami. In fact, when the police nabbed him from a secret location, he was dressed like a business executive and arrived in a luxury car. City police also confiscated phosphorous, potassium permanganate, aluminium powder and other chemicals from the gang. These were used for some simple magic tricks to convince the victims further about the "Rice Puller".
Last month, the city police had nabbed ten members of the same gang. Although the seven fraudsters arrested on Sunday had lain low after the initial arrests, they had soon planned another crime. The seven were arrested on the orders of City Police Commissioner Manoj Abraham.

-----
GANG USES "RICE PULLING" CON TO CHEAT TUMKUR POLITICIAN OF RS 6 CR
By Shyam Prasad S, Bangalore Mirror Bureau | Updated: Dec 18, 2014, 11.45 PM IST

The lightning-charged metal is supposed to attract all sorts of objects
Unable to come out in the open about humiliation, he finally complains to cops

The seemingly silly scam of 'rice pulling' has snared a politician. An assembly election contestant from Bengaluru hailing from Koratagere in Tumkur and residing in Peenya, he has lost all of Rs 6 crore of his own and his relatives' money. Unable to come out in the open due to the humiliating fraud he suffered, he finally mustered courage to file a written complaint in the office of the DG&IG on Wednesday. The letter says, "I have been suffering a lot since the last six months. I have seen people being cheated like this style in TV and media. I was unable to tell this matter in open and I have faced a lot of pain and suffering and am putting it up before you today."

The letter by the politician mentions 10 people who allegedly cheated him, and gives their mobile phone numbers. M S Shyam Sundar, the advocate for the politician, said, "It is not just my client but many other people who have fallen prey to this scam. It is real and there are many people out there cheating people. It is in the best interest of everyone that they are nabbed at the earliest."

It all happened when some people approached the politician about a strange element that pulled rice towards it. It was claimed that the element falls to earth during lightning strikes (especially if lightning strikes a vessel) and after hundreds of years, has the power to pull things towards it. Simple magic tricks are used to show that rice grains scattered around a vessel, which is said to have been drawn by the power of the material. The gang claimed that the item was in possession of another person (obviously a gang member) from whom it had to be purchased.

The 'rice puller,' the gang claimed, was to be used in satellites and nuclear weapons and that NASA and ISRO would buy it for thousands of crore of rupees. Falling for these ridiculous claims, the politician said he ended up paying Rs 6 crore over six months. More money was taken from him when visiting 'scientists' came to 'test' the rice puller.

The complaint says that scientists and a foreign company representative came with eight to ten police personnel as security to check the rice puller. Having fallen for such a silly trick, the politician is in no mood to reveal himself for now, but the police, sources said, are already on the look out for the culprits and to find out how many others they have been cheated in a similar fashion.

----
Man Held for Killing Cousin Over Rice Puller
By Express News Service | Published: 10th March 2016 07:14 AM |
Last Updated: 10th March 2016 07:14 AM | A+A A- |

HYDERABAD: At least 40 days into the incident, the SR Nagar police arrested the accused in rice-pulling coin case on Wednesday.
DCP (West Zone) A Venkateswar Rao said the deceased Santosh Reddy and the accused, Manik Reddy, were cousins. Manik told Santosh that they would get a rice-pulling coin from his two friends in Nagpur and the coin has magical powers. For purchasing the coin from his friends, Manik asked `10 lakh in cash from Santosh and also promised Santosh that if the coin was sold, it would fetch them a profit of `15 lakh.
Believing Manik, Santosh allegedly paid `2 lakh. However, Manik did not buy the coin and this enraged Santosh, who took up an argument with Manik and got killed in his hands on January 29.

----
Four members of a gang were arrested for trying to cheat a resident by offering a 'rice-pulling vessel' for Rs 6.5 crore on Monday.
DCP (Central Crime Branch) Abhishek Goyal said the four men and their two associates approached a resident of Peenya and offered to sell him a vessel made of iridium. Vessels made of iridium attract rice and are believed to bring good luck to those who possess them.
"The gang demanded Rs 6.5 crore for the vessel. They used steel powder-coated rice and kept a magnet hidden under the vessel to ensure that it attracted rice," police said.
The resident, however, smelt something fishy and tipped off the CCB sleuths.
The arrested are Sagaya Raja, Prabhu and Venkatesh, all residents of Ulsoor, and Santosh Kumar of DJ Halli. Search is on for the two accused.

Last month there was news about "rice puller" trying to cheat a businessman of Rs.10 Lakhs. Honestly, till I read this article, I had no clue about "rice pullers" I knew only about rice prices! (The price per kg of Rice was Rs.1.25 during early 1980s and it is pulled to Rs.74 in June, 2014!)

-----
What is rice puller?
They are antique metal objects which supposedly attract grains of rice! (Strange isn't it?) This kind of metal objects (magical) attracts extremely high values! (How is it? God only knows). That is why, probably, rice pulling is a scam in India. This kind of scam is happening time and again across the country for the last several decades.
The latest incidence happened in Bangalore (June 2014). There are very interesting stories about "Rice pullers". Two of them are --

Story One: One day Devdas Baba met Delhi based businessmen and reportedly offered them a rice puller, that he could get from one of his disciples. The baba then told them to arrange Rs.2 Crore to buy "rice puller". He had also convinced the 'buyers' that this 'copper iridium' is used by space organizations and once they buy this piece from him, they can in turn sell it to NASA for Rs.1000 Crores! Can you believe this story? Looks fake doesn't it? But the fact is that Mr. Baba collected Rs.1 Crore as advance and escaped to Russia! The Economic Offences Wing (EOW) of Delhi Police registered a case against him. (April, 2011)

Story Two: A group of five people at Kollam (Kerala State) were trying to sell an East India Company Petromax (Lamp) for Rs.25 Crores through a broker to a British National camping in Bangalore. The group apparently was claiming that the Petromax is a rice puller. These people told the police that NASA would pay even Rs.500 Crore for this piece of metal! (May, 2014)

Why people get attracted (like rice) to these metal pieces?
-- Maybe the belief that some antique metal which has magical powers can bring good fortunes
-- Some of them believe that such metals are much sought after as rare alloy for space applications.

If rice pullers can be sold for Rs.500 or Rs.1000 Crore, why these agents selling for a pittance! Can't they do this job themselves? I can't believe that people are there to pay and buy such stuff in India. So long as people are there to get fooled, people will be there to fool them!

Thought for the day
Mark Twain (American author and humorist) said it's easier to fool people than to convince them they have been fooled; and it's also said that: 'There are two ways to be fooled. One is to believe what isn't true; the other is to refuse to accept what is true'.


IRFAN AHMED KHAN
- Dubai
---
September 26, 2017
! It's a really good informative thread for all the people who are connected to rice pulling or iridium copper metal.
Some of the people are saying it existed and some are saying not. After reading all this info what I found is: whether it is true or not, so far no one saw or earned or got that said 10,000 cr whatsoever. It is damn clear that no one in this group received money from these transactions except losing. So it is damn clear that even if those kind of properties existed with that metal you don't get money for that. Readers please don't waste your valuable time & money for these kinds of easy money scams. If you lose one iridium coin there is a chance of getting another. But if you lose one minute in your life it never comes back. So just be aware how precious time is, more than iridium or not whatever.
Believe in your hard work and enjoy the fruits.
Suresh kaluva
- Vijayawada, INDIA
---
March 8, 2018
A. This is not rice pulling it is [sun] ray pulling. Nothing happens; some antique pot is just pulling the sun rays and getting hot (rays pulling). During this time put some rice beneath the pot it becomes reddish colour it happens only in daytime. But some frauds just heard some tale and fool the others.
Cm redstar
- Kerala, india
---
July 22, 2018

Really helpful. thank you for your valuable info.
akhil Mohan
self - kerala, wayanad, India
---
---
September 18, 2018
Q. m having a r p metal but the issue is it has lost its attracting power. As much i have studied abt it i got to know that it shouldn't be carried by train or plane, and I did that. Now my problem is that it has lost its power. SO HOW COULD I BRING BACK ITS POWER?

Er. Saikat Choudhury
- bhagalpur,Bihar ,India
---
September 2018
A. Hi Saikat. No worries, as soon as the scammers overhear you talking about that problem, and realize that you're still a sucker, they will race back to "restore its power" in exchange for more of your money :-)
Regards,
Ted Mooney, P.E. RET
finishing.com
Pine Beach, New Jersey
Striving to live "Aloha"
---
September 21, 2018
Q. Hi All,

One of my friends spent more than 14 Lacs so far. He says that one of his friends has iridium and he is trying to sell thru one of his known sources. Someone from Israel came in to buy this piece and tested and said it's pure quality. So they are ready to pay the money shortly as token 100 crore and balance in short time. Maybe in a month or so. I'm not sure how far this is true. Is there any possibility to sell in this way or all these are fraud? Is this legal to sell iridium in such a way? He says it's all white money and they pay to govt for tax and then give us the money. Please advise. These guys paid flight ticket for Israelis to bring them here for test. Please advise accordingly so that I can save my friend spending more if this is not true business.
Prasad padimukkula
salaried - Hyderabad, india
---
September 2018
A. Hi. 14 Lacs way more than covers a couple of airplane tickets if the trip actually happened, and it might not have. There is nothing to be said that hasn't been said a thousand times.
The scammers can read too! So as soon as their routines are exposed, they change a detail to restore that little glimmer of hope the greedy or desperate victims are so anxious to clutch for.
Regards,
Ted Mooney, P.E. RET
finishing.com
Pine Beach, New Jersey
Striving to live "Aloha"
---
October 11, 2018
Actually my husband is trapped in this scam. He believes he will get crores of money. He has invested 40 lakhs. I am very scared and don't know what to do. Cannot even go to police. He will not accept for that because he is still waiting for the money and strongly believing that he will get money. We are just from a middle class family. He got all the money on loan. I came to know about this transaction a weak ago and since then started googling about RP. And now understood that this is a scam. But how to make my husband believe this and give a complaint to police.
M Susmitha
- Nellore Andhra Pradesh , INDIA
---
October 2018
A. So sorry for you Ms. Susmitha. It is sad that the world has bad people who run such scams, and foolish people who fall victim to them. Just do what is in your power to make sure your husband does not spend still more on this.
Regards,
Ted Mooney, P.E. RET
finishing.com
Pine Beach, New Jersey
Striving to live "Aloha"


If you have a question in mind which seems off topic, please Search the Site