Where the world gathers for
plating, anodizing, & finishing Q&As since 1989
-----
A Knowledge base for corrosion diagnosis in main water pipelines
I am student in master degree and I finished all the courses. I want to write my thesis in " A Knowledge base for corrosion diagnosis in main water pipelines". These pipelines used for water transmission systems for a hundred of kilometers from desalination plants on the sea shores up to the cities in the desert. The pipes are from 350 mm up to 2000 mm in diameters and embeded in the soil. If anybody can help me what I shall do and from where I should start I will appreciate it. Thank you for your help , for your time.
Falah S. Al-sehli
- Yanbu, Saudi Arbia
---
Hi Falah!
I should mention that I'm biased towards plastics so please take what I say with the proverbial grain of salt.
Firstly, please have a look in the archives @ # 7117 & # 8544. Both of these indicate failure at the welds in stainless.
Keep an open mind, please. If one has an alloy, be it stainless or something else, then the melting temperature may be one thing but the individual melting temperature of the various 'ingredients' or alloys maybe/is definitely something else! If you (well, at least 'I') ask the top mfgs of nickel alloys this poser, I can't get an answer.
Back in the mid 50's the chief metallurgist of one of these Companies was welding a very high grade nickel/chrome alloy having, I think, 5% Molybdenum. He stated, perplexedly, that after welding, the Moly had 'denudified' (his words), ie, had disappeared! I heard that statement!
Hence I surmise that the welding temperature is highly critical, wouldn't you think, for alloys?
For your given pipe lines you didn't mention if you had intermediate pumping stations to 'maintain' the pressure over long distances and avoid mega high pressures. The choice of materials will, obviously, depend on the line pressures. However, as the water is now supposedly clean, maybe a 400 series ss lined steel pipe might be the answer in terms of cost/pressure/suitability.
Have a look at the Phillips/Chevron high density Polyethylene pressure pipe lines. Available now, I understand, to max 5 feet diameter. These pipes are joined, as you know, by fusion. For LOW pressures, they have bell & spigot hdPe piping up to l0 feet dia (3,000 mm) which, depending on the 'thickness', allows them to be buried at varying depths.
I hope that this info will be of some help to your thesis.
Cheers!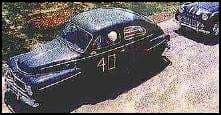 Freeman Newton
[deceased]
(It is our sad duty to advise that Freeman passed away
April 21, 2012. R.I.P. old friend).
---
2006
For the different forms of corrosion that you may expect from the pipes, take a look at the following link where each form of corrosion is discussed:
www.corrosionclinic.com/different_types_of_corrosion.htm
Jianhai Qiu
- Singapore