Where the world gathers for
plating, anodizing, & finishing Q&As since 1989
-----
Olive drab Chromate Coating
2001
Q. Specified for this project are cadmium plated and protected with olive-drab chromate coating in accordance with FS QQ-P-35C [affil link or DLA] , II, class 3. Is the olive drab coating of any use without the chromate coating? And would you have the same or equivalent protection with the chromate coating without the olive drab?
William Jones
W.M.Schlosser - Virginia Beach, Virginia
---
2001
A. Hi William. In this case the 'olive drab' IS the 'chromate coating'. Chromates are available in clear, yellow, black, and olive drab. Of them all, the olive drab chromate affords the most corrosion protection because it is the thickest and contains the most hexavalent chromium compounds.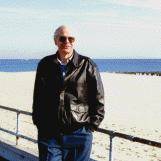 Ted Mooney
, P.E.
Striving to live Aloha
finishing.com - Pine Beach, New Jersey
---
---
Is Olive drab chromate UV-resistant?
October 27, 2014
Q. Can you please explain to me what the level of UV resistance is if Trivalent Clear Chromate (MFZn13TC) + Olive Chromate (MFZn 13 G) are used on an exterior vehicle component?
Derick Hickley
car mfgr - Pretoria South Africa
---
October 2014

Hi Derick. That's an excellent question to which I don't know the answer. Sorry :-(
Back in 2001, the color of olive drab chromate came from the hexavalent chrome in it; and olive drab was widely used on rough service military equipment, so I was quite confident of its UV resistance. But in these days of trivalent chromating, any coloration is probably just a dye, and organic dyes tend to not have much UV resistance -- so I'd love to know the answer myself :-)
Regards,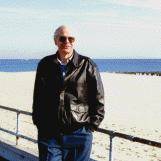 Ted Mooney
, P.E.
Striving to live Aloha
finishing.com - Pine Beach, New Jersey
---
---
Danger of olive drab chromate?
December 31, 2019
Q. We are considering using the Olive Drab Chromate coating on two parts that are roll formed into an assembly. During the forming we are getting a little residue off the part.

Since the process uses Hexavalent Chromium, a known carcinogen, are there any safety issues with the residue on the parts and tooling to those coming in contact with the dust/flakes?
Tim Wheeler
Manufacturing - Fremont, Ohio USA
---
December 2019
A. Hi Tim. If your concern is only with a manufacturing process, any hazards are manageable; we work with things far more dangerous than hexavalent chromium all the time, and any dust/flakes can be safely sequestered through some procedure or other.

If, however, people will be touching or otherwise exposed to this component later in its life, personally I would rethink it. Automobiles can be and are built without hexavalent chromium in/on them despite their thousands of parts -- so it can be done. Plus, there are numerous European restrictions against hexavalent chromium. If sold in California it will have to be labeled. Finally, carcinogenicity is a statistical proposition, not a directly confirmable cause & effect, go/no-go, type of thing. If one person or a few people who touched this object happen to contract cancer, there is no way to say that exposure to this component was or wasn't the cause ... all that can be said is that they were exposed to a substance which the authorities and statistics have determined/demonstrated to be carcinogenic.
Regards,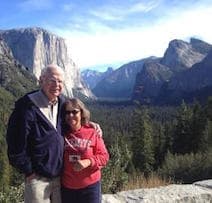 Ted Mooney
, P.E. RET
Striving to live Aloha
finishing.com - Pine Beach, New Jersey
---
December 31, 2019
Q. Thanks for the quick response. If we can avoid hazards from the beginning, I rather take that path than have to deploy safety measures that could have been avoided.

I just wanted to verify that the flaking/residue from the coating is something we need to worry about. We are plating outside right from the die casting house. When we assemble, the dust is being created. I don't want that kind of hazard in our assembly area.

The product in the field is another concern.

Parts are zinc. The hexavalent chromium process appeared to be the most cost efficient means, as they are tumbled.

Would you have another process to suggest that has similar economics and somewhat similar corrosion characteristics?

Are we going to have to rack parts in most coating processes?
Tim Wheeler
[returning]
Manufacturing - Fremont, Ohio USA
---
January 2020
A. Hi again. Talk to your plating shop or the major plating process providers about the possibility of a trivalent chromate for these zinc diecast parts rather than the somewhat old-fashioned hexavalent chromate processes.

The dusting/flaking when processing is not entirely surprising: some people feel zinc diecastings should be zinc plated before chromating (but I am unfamiliar with roll forming of die castings, and don't actually understand what is being asked of the components).

Small parts can usually be barrel-plated rather than requiring racking, but we don't have info on your parts.
Regards,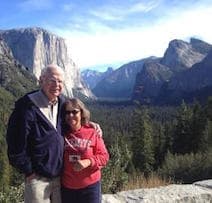 Ted Mooney
, P.E. RET
Striving to live Aloha
finishing.com - Pine Beach, New Jersey