Serious Education ... plus the most fun you can have in metal finishing.
Anodizer touch-up pen
We are having tiny white spots on our dyed anodized parts because of oil contamination. Usually, there is only one or few spots and because of this, the parts have to be reworked. Any info on any commercial touch-up pen available especially for anodizers' use?
Dado Macapagal
anodizing shop - Toronto
---
First of all.. I'd address your oil problem. But if using a touch up pen is the way you'd like to go..try your hobby stores..they usually have glossy markers that work much better than a Sharpe..also.. check you sporting goods supply stores.. they too.. have pens that are made for "fixing" blemishes, and scratches on anodized guns.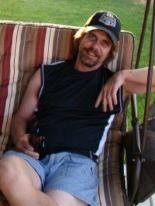 Marc Green
anodizer - Boise, Idaho
---
Keeping in mind that the acceptable touch up process for the Mil-A-8625 [link is to free spec at Defense Logistics Agency, dla.mil] anodized finishes is the Mil-C-5541 [link is to free spec at Defense Logistics Agency, dla.mil] conversion coating..........
There is a commercially available touch-up pen that applies a chromate conversion coating, much like a brush touch-up, only easier. The pen looks like a large magic marker and is extremely simple to use. For some strange reason, the company marketing the pen chose one of the chromate solutions that is NOT on the QPL for the QPL-81706 [link by ed. to spec at TechStreet] spec so technically it's not acceptable per the anodize mil-spec. However, for those of you not held to the mil-specs I'd think the pen would be just fine.
Bob Denney
avionics Tampa, Florida
---
The touch-up pen I believe the above post is referring to is actually listed in the current QPL (revision 16, Sept. 2001) for MIL-C-81706, under Class 1A, Form IV, Method D.
James Davila
- Dayton, Ohio, USA
---
I was under the impression this was a cosmetic issue.. I stand corrected.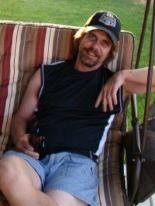 Marc Green
anodizer - Boise, Idaho
---
Thanks a lot for the info. The white spots I'm referring to were tested (conductivity) and found to be anodized although the dye did not penetrate. Ergo, no need for chemical conversion touch up.
Dado Macapagal
- Toronto, Ontario
---
May 8, 2008
Our anodized parts sometimes get small scratches in them, could you tell me where to buy the Anodized pen you were talking about on the web page.
Mark Riniker
shop employee - Sparta, Wisconsin
---
May , 2008
Hi, Mark. I'm pretty sure that touch-up pen is available from Henkel.
Regards,
Ted Mooney, P.E. RET
finishing.com
Pine Beach, New Jersey