topic 38922
Avoiding handling scratches on aluminum
2006
We sell products that are encased in aluminum chassis. During testing and shipping or just sitting around the products sometimes get scratched up. Is there anything we can do (other than be more careful) to get rid of the scratches? Is there a product that will help take the scratches off?
Missy Catlin
electronics - Atlanta, GA, USA
---
2006
The best and cheapest way is to use a paper product box or a protective contact type paper.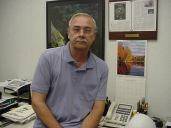 AF Kenton
Hatboro, Pennsylvania
---
2006
There is pretty much nothing you could do to take the scratches off that wouldn't end up being more expensive and time consuming than preventing them in the first place.

Prevention wise, you could select a finish less prone to scratching (hard coat anodize) or one that shows scratches less (a brushed finish for example), or you could look into protective films or covers that would be removed by the end user after purchase - I recently, for example, bought a stainless steel barbeque and had to remove a film of plastic from almost every surface during assembly.

Good luck!
Jim Gorsich
Accurate Anodizing Inc.
Compton, California, USA
---
2006
There are many ways to protect the aluminium parts during the transit. Strippable lacquer coating on al. sheet metal parts will be formed as peel off protective layer. If the coating needs to be permanent , then obvious choice is anodizing.
KUMARS
- India


If you have a question in mind which seems off topic, please Search the Site